The Florida Indian Youth Program is wrapping up a two week camp, put on in collaboration with the College of Communication and Information (CCI) at Florida State University.
Over the two weeks, 50 youth participated in the camp, made possible through the Florida Governors Council on Indian Affairs (FGCIA), a non-profit established by Governor Rubin O'D Askew in 1974. In the afternoon, participants were taught lessons in game design, coding and web design from CCI students at Tallahassee Community College. Other courses included finance, art and other disciplines.
Students from
Florida IT Career Alliance
, the 
IT Leadership
course at FSU,
Community Outreach Group
(COG) and the
STARS Alliance
collaborated to make this camp a success.
Florida State students who participated in FIYP include:
Lucas Von Hollen Lead Teacher, Game Design
Milton Ramer
Ania Aus
Doug Hennenfent
Megan Nichols Lead Teacher, Web Design and Coding
Mark Sterrenberg
Mauricio Gomez
Hannah Brock
Jan Fuller
Shawnie Houston
Katie De Rosier
Robert Patterson
Bradley Patterson
Vance Mahan
FIYP is an intensive away-from-home experience summer program designed to promote increased high school graduation rates among Native American students, encourage students to aspire to higher learning beyond high school and provides an on-campus experience at local universities in Tallahassee. Students spend more than 70 hours in classroom activities spread across Florida State University, Tallahassee Community College and Florida Agricultural and Mechanical University.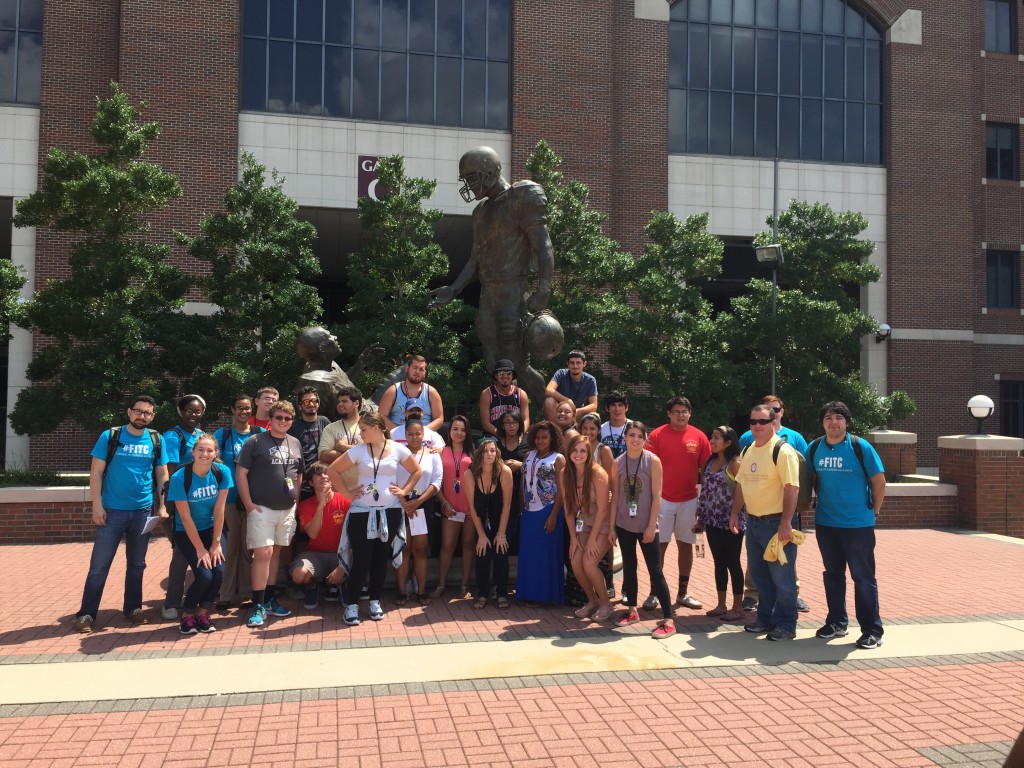 FIYP students participated in a tour of the Florida State University campus and completed a scavenger hunt alongside Florida IT Career Alliance Student Ambassadors. The hunt started at the iconic Unconquered statue at Doak Campbell Stadium and took FIYP students across Landis Green, into the Social Media Lab and more.
The computer courses were a hit with FIYP students. Students left with modern skills that can be used in their future endeavors, students shared that class was "awesome, I know I can go home and make my own game" and "it was great energy and the skills will actually help me".
Coordinating the effort at CCI was Associate Dean Ebe Randeree.  According to Randeree, "the College has partnered with FGCIA for campus visits and tours of programs for the past three years; this year was different because we brought together various student groups to teaching technology courses for 2 weeks."
"We were very fortunate to have the FITC students working with our student this year," said Rick Whitfield, Training Coordinator for FGCIA. "As well as the continued support of the College of Communication & Information, which has always gone above and beyond to provide our students with a great learning experience."