The Tally Job Hop is a one-day tour for students to visit some of North Florida's top businesses who are looking for interns and employees from local universities. At each stop, students learn about a company's corporate culture, what type of projects they are working on, and most importantly, what types of internships and jobs are available.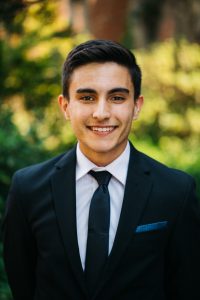 "The Job Hop definitely opened my eyes to the job opportunities available here in Tallahassee," said FSU IT student Andrew Reyes. "There are a lot more options than I ever thought and I am glad I was able to have the opportunity to go. I can't recommend on going to the next one enough."
With the tech industry growing more and more in recent years, retaining talent in the area has become crucial. Lester Hutt of Diverse Computing, Inc. saw this need in 2016 and reached out to FSU's College of Communication and Information to plan the first Job Hop event. Since then, the Tally Job Hop has become an initiative of The Greater Tallahassee Chamber of Commerce and its Young Professional Program, Access Tallahassee.
"CCI was instrumental in launching the Job Hop in the Spring of 2016," said Associate Dean Ebe Randeree. "While there have been hops for other majors, this Fall we celebrate the fifth IT job hop in partnership with the Tallahassee Chamber.  The event provides an opportunity to see the local options available and also to learn about the growth of the local technology market and see the work environment that students would enter. We also interact with many of our CCI alumni at each company further supporting the benefits to staying locally."
This month's Tally Job Hop took place on Tuesday, September 24, and stopped by businesses in the tech industry such as 223 Agency, Brandt Information Services, Diverse Computing, Inc., Marquis Software, and VR Systems Inc. The event invited students from Florida A&M University, Florida State University, Tallahassee Community College, and Flagler College interested in staying in Tallahassee and working in these fields.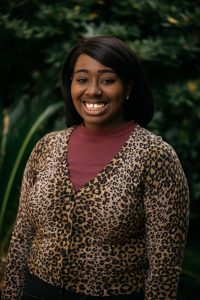 "I really enjoyed the experience. I personally didn't know the tech jobs and opportunities that they had in Tallahassee," said FSU IT student Judy Jean. "I loved being able to go to each company hearing about what they do, seeing the environment and learning about their own culture within their company. It's nice to gain knowledge about the different opportunities within Tally. I know a lot of students don't know the talent that resides here so I would encourage more to do this job hop and see."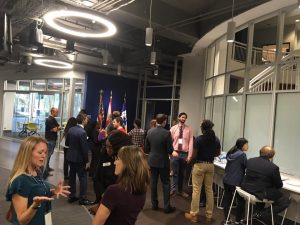 The next Job Hop, taking place on October 22, will focus on Civil & Environmental positions. The Hop will last from 12:30 pm until about 7:00 pm and will begin and end at the TCC Center for Innovation (Kleman Plaza downtown). Vans will provide transportation to and from all Job Hop destinations. At the last stop, students will get to hear from representatives from companies that could not be visited. Finally, the day will end with a reception for the students and employees from participating companies, allowing for one-on-one conversations and relationship-building opportunities.
Visit Tally Job Hop's official website to answer any and all of your questions as well as to apply for the next event!