This year, CCI had five students and one faculty member recognized in the 2022 Leadership Awards. FSU's Leadership Awards annually recognize students, faculty, staff, and organizations that exemplify leadership through their contributions to the Florida State community.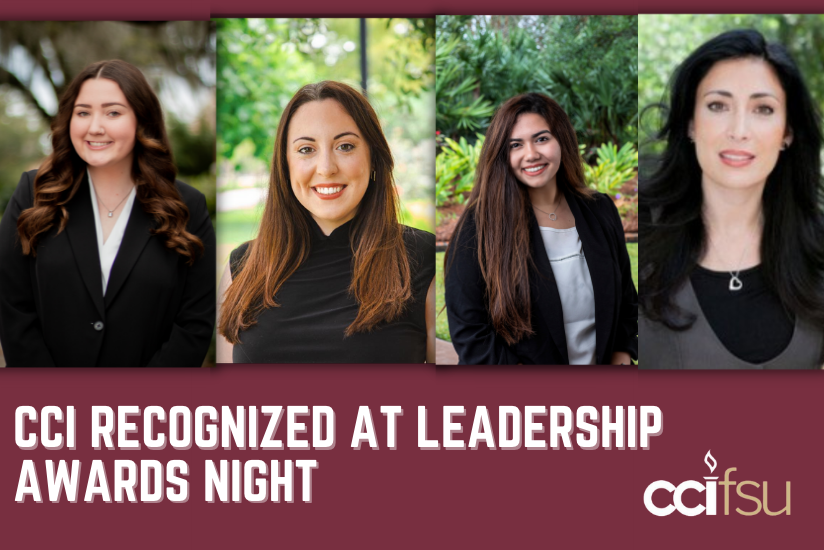 Nominations for these awards can be made by faculty, staff, and students. On April 12th, FSU's Student Organization and Involvement office announced the award winners on social media.
CCI students who received an award include Sara Collins, Cammy Park, Hanya Noussier, Nicole Abuid, and Liam Wirsansky. Additionally, Dr. Sindy Chapa, Associate Professor and Director of Hispanic Marketing, was recognized for her exemplary leadership and service on campus.
When asked about the awards and their achievements, most recipients reported that Florida State had greatly prepared them for the professional world.
"The people I've been able to network with, the skills I've developed, and the experience I've had will all be things that I can take with me into my future," said Cammy Park, a recent advertising graduate. "I know that I will be prepared to enter the workforce confidently because of the opportunities I've had, and I am forever grateful for it."
Now a PhD student in the School of Communication Science and Disorders, Sara Collins has exemplified leadership and service throughout her time at FSU. Collins received the Bob E. Leach award which is given to one student who is "known not only for exemplary leadership and service to the University, but also for the caring and sharing attitude exhibited through their service."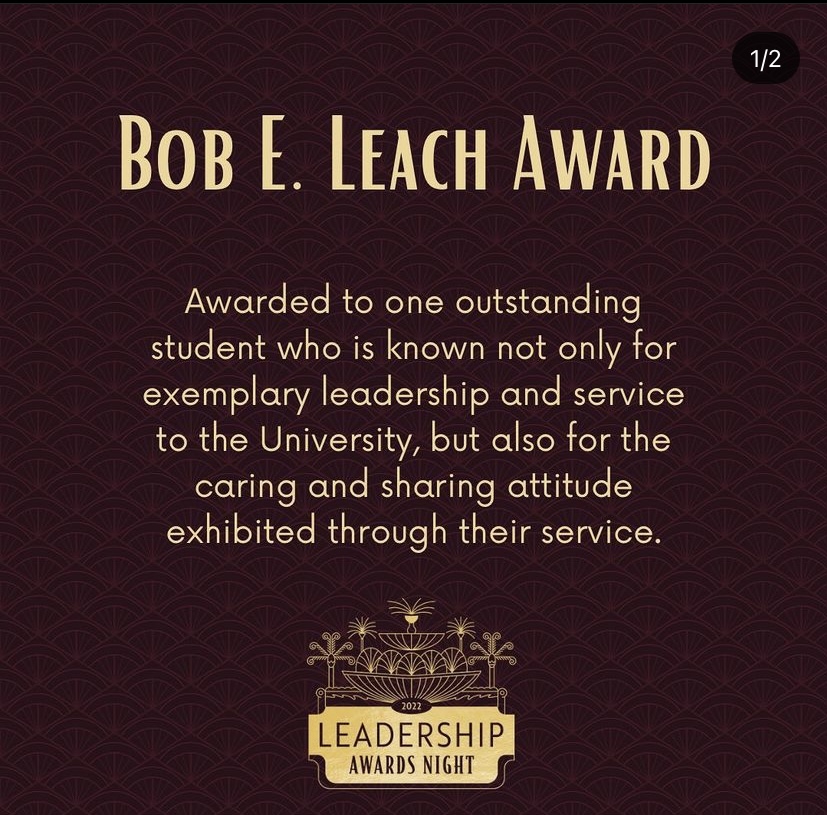 "Each experience, especially my involvement through COGS and FSU's Communication Disorders program, provides a unique outlet for continued learning, overcoming challenges, and growing closer with my peers," Collins said. "It has given me the confidence to connect with leaders beyond my subject area, contribute to interdisciplinary conversations, and feel like I can make a difference in each role I hold."
Graduate student Hanya Noussier cites her involvement at the University for the development of her relationship-building skills. Being a recipient of the Outstanding Student Leadership Award, Noussier has contributed to multiple organizations in CCI.
"Within any team I am part of, I develop patience, empathy, and understanding towards others to foster a team-oriented community and build strong relationships," Noussier said.
Dr. Sindy Chapa, who has previously worked with Noussier, was awarded the Faculty Leadership Award. Being recognized for this award has given Chapa the motivation to continue contributing to students' professional development.
"I want to thank students from the Center for Hispanic Marketing Communication and the School of Communication for the nomination and for thinking I was deserving of such an honorable award," Chapa said. "I want them to know that I have them all in high regard and that they are the most important part of my professional career. Gracias!"
To learn more about the Leadership Awards, visit https://leadershipawards.fsu.edu/student_awards.