Following the Florida Technology Student Association (TSA) Leadership Conference in the Fall, CCI students traveled back to Orlando for the Annual State Conference. Every year, students from the CCI STARS Alliance (Students & Technology in Academia, Research & Service), judge the projects and performances at the TSA State Conference.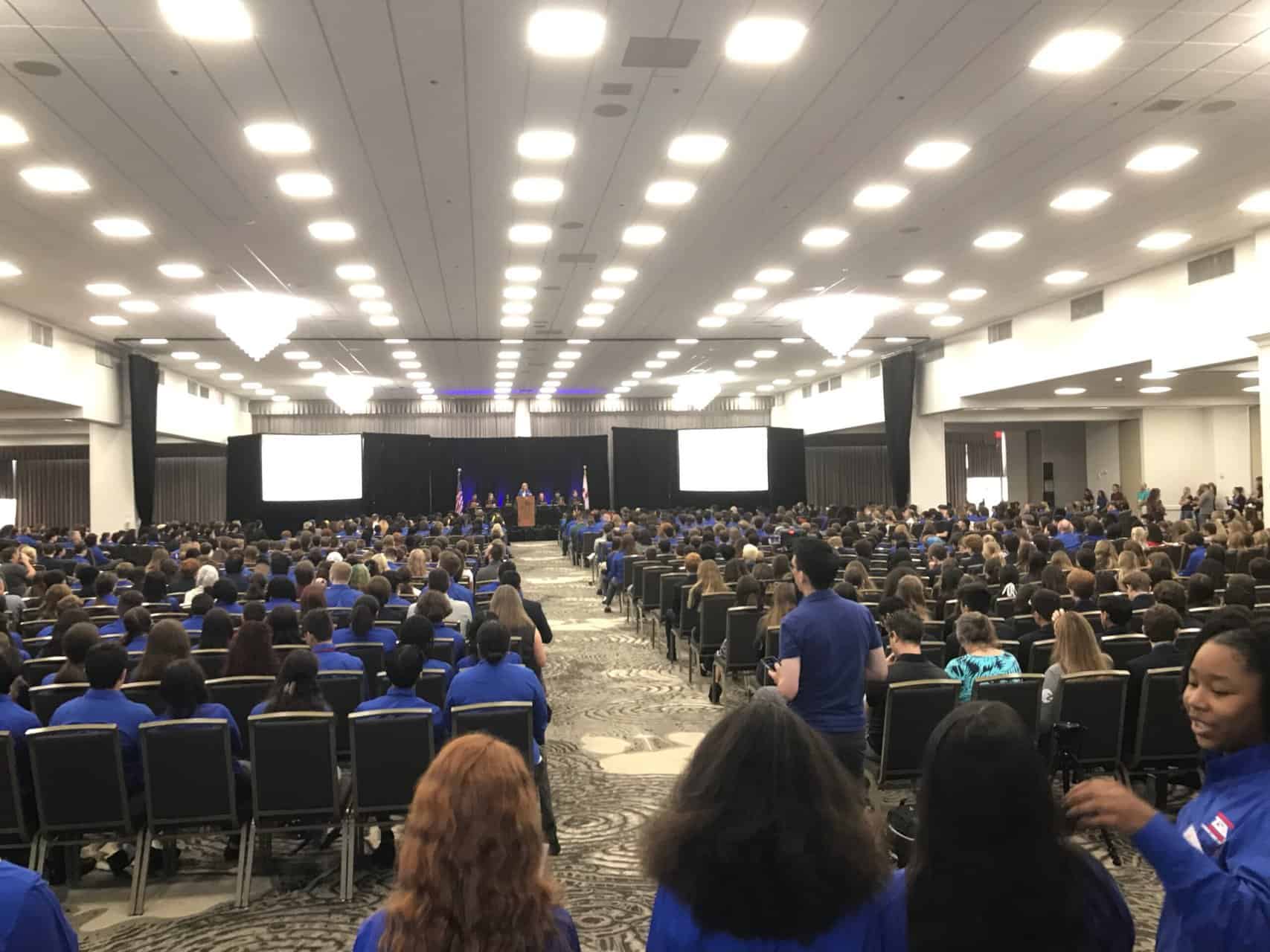 The mission of TSA is to "prepare our membership for the challenges of a dynamic world by promoting technological literacy, leadership, and problem-solving, resulting in personal growth and opportunity." Over 250,000 middle and high school students are a part of TSA, working on leadership and technical skills through competitions, intracurricular activities, leadership opportunities, community service, and more. Around 2,500 middle and high school students across the state of Florida participated in various STEM projects and competitions.
Projects and performances varied from game design, software development, digital video production, and more. For the past six months, middle and high school TSA members have been preparing, with the goal of placing at States in order to advance to Nationals. Information Technology student, Arianna Nicholas, reflected on her experience participating in TSA for the first time.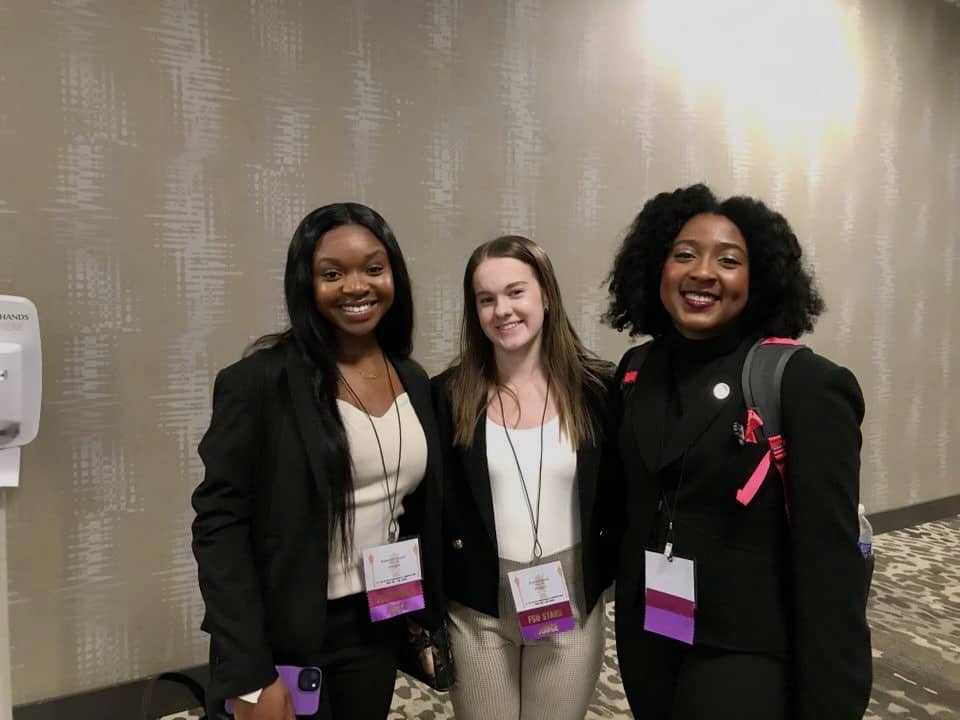 "Connecting with others that understand the importance of STEM, encouraging the youth to keep on pursuing STEM, and personally reflecting on how I use STEM ideologies to better my future and goals were the main outcomes of this outreach," Nicholas said.
Associate Dean at FSU's College of Communication & Information, Ebe Randeree has served on the TSA Board since 2008. As the College Liasion for Florida TSA, Randeree engages FSU with TSA's Leadership Conference, the College Fairs, and the Spring State Conferences.
"Our CCI college students are perfect for engaging and developing the next generation of tech leaders; our partnership with Florida TSA allows us to mentor middle and high school tech students, help them with their leadership and communication skills, and talk with them about career options in the IT field," Randeree said. "Students from our STARS group embody outstanding leadership in everything they do. They come from a variety of majors, interests, and backgrounds, and their mission is to broaden the pipeline in STEM."
One of the goals the STARS Alliance has as an organization is to educate and bring awareness to K-12 about IT/computing education programs, careers, service, etc. Through conferences like the TSA State Conference, the members of FSU STARS help mentor the next generation of tech leaders in Florida. Digital Media Production student, Zakari Kostzer, helped judge High School Digital Video Production, deciding which videos should compete at the National TSA conference in Louisville, KY.
"My favorite part of TSA was seeing the new generation of kids and what they're achieving," Kostzer said. "It's great that these students have TSA as an opportunity to participate in a variety of different STEM projects."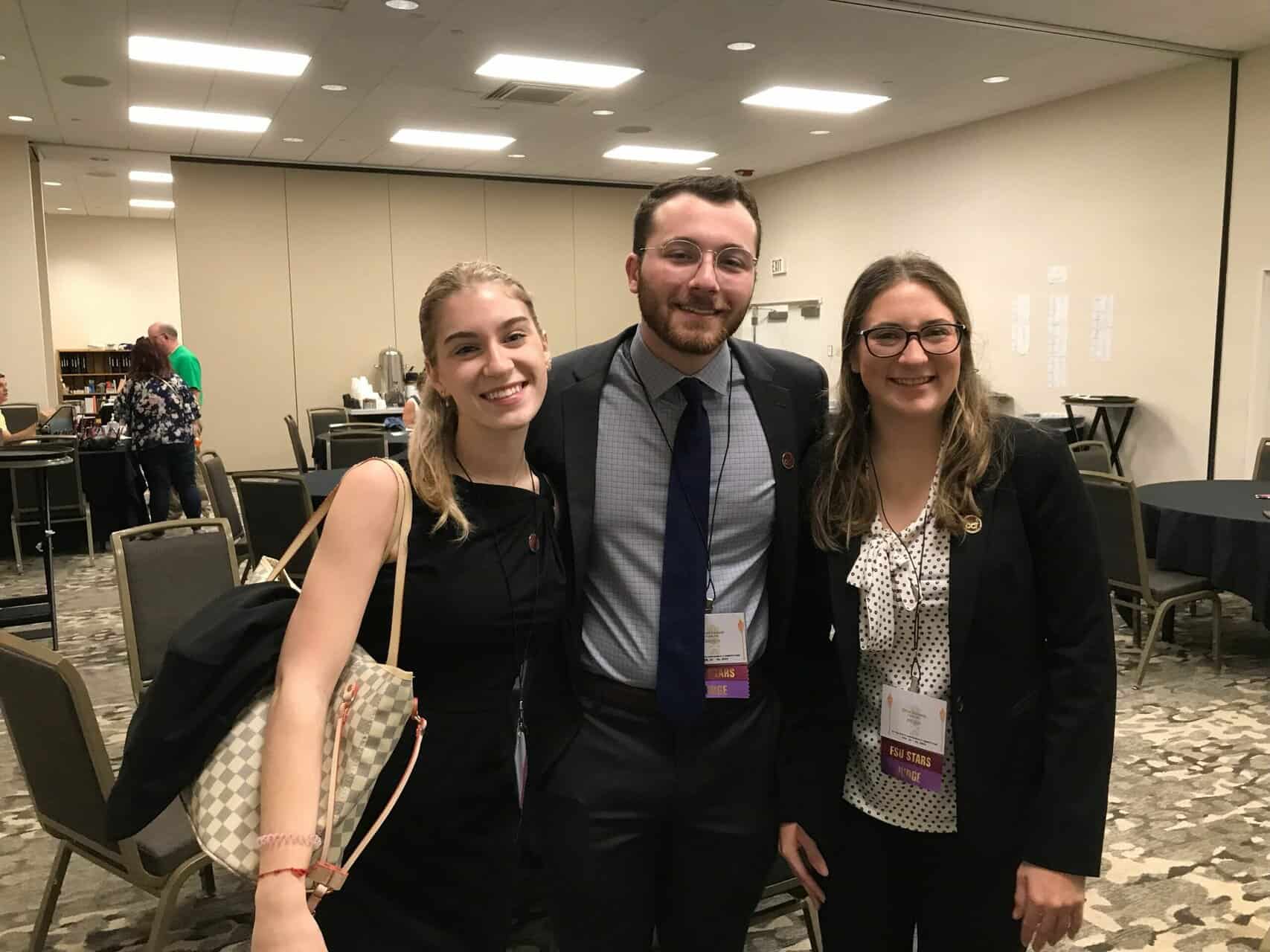 With the wide variety of projects, the FSU STARS judged competitions ranging from innovations and inventions to drone flights to board game development. Through judging these competitions, the CCI students not only lead the students, but they learned from them as well. Information Technology student, Owen Van Lenten, helped judge middle school inventions and innovations. Van Lenten commented on the creativity of the projects he judged.
"The group's project prompt was to create a prototype to make your life easier," Van Lenten said. "Since the prompt was so broad, every group had varying differences in what they created, making every project unique. "
The FSU students that participated were:
Rebeckah Anestin
Anni Douberly
Olivia Kennedy
Zakari Kostzer
Arianna Nicholas
Owen Van Lenten
Emma Roberts
Aya Saludo
While in Orlando, the students also hosted alumni from CCI (ICT alumna, Meredith Hall, and ICT and Integrated Marketing Communications alumna, Danielle Cuccaro).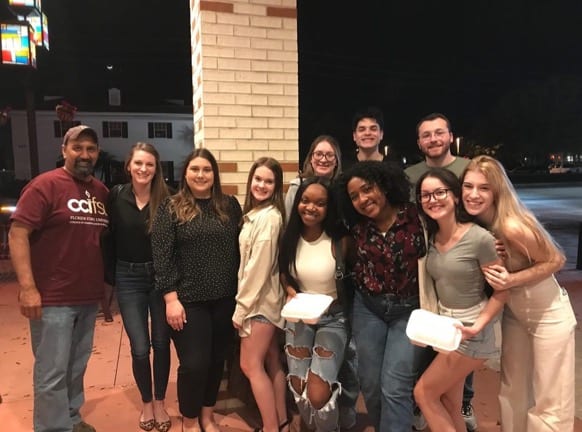 To learn more about Florida's TSA Chapter, click here.