On February 13th, the College of Communication and Information (CCI) hosted a Career Fair at the FSU Alumni Center with over 35 companies from the local community. Over 130 students from all three of our schools attended to connect with these companies about possible internships and post-grad opportunities.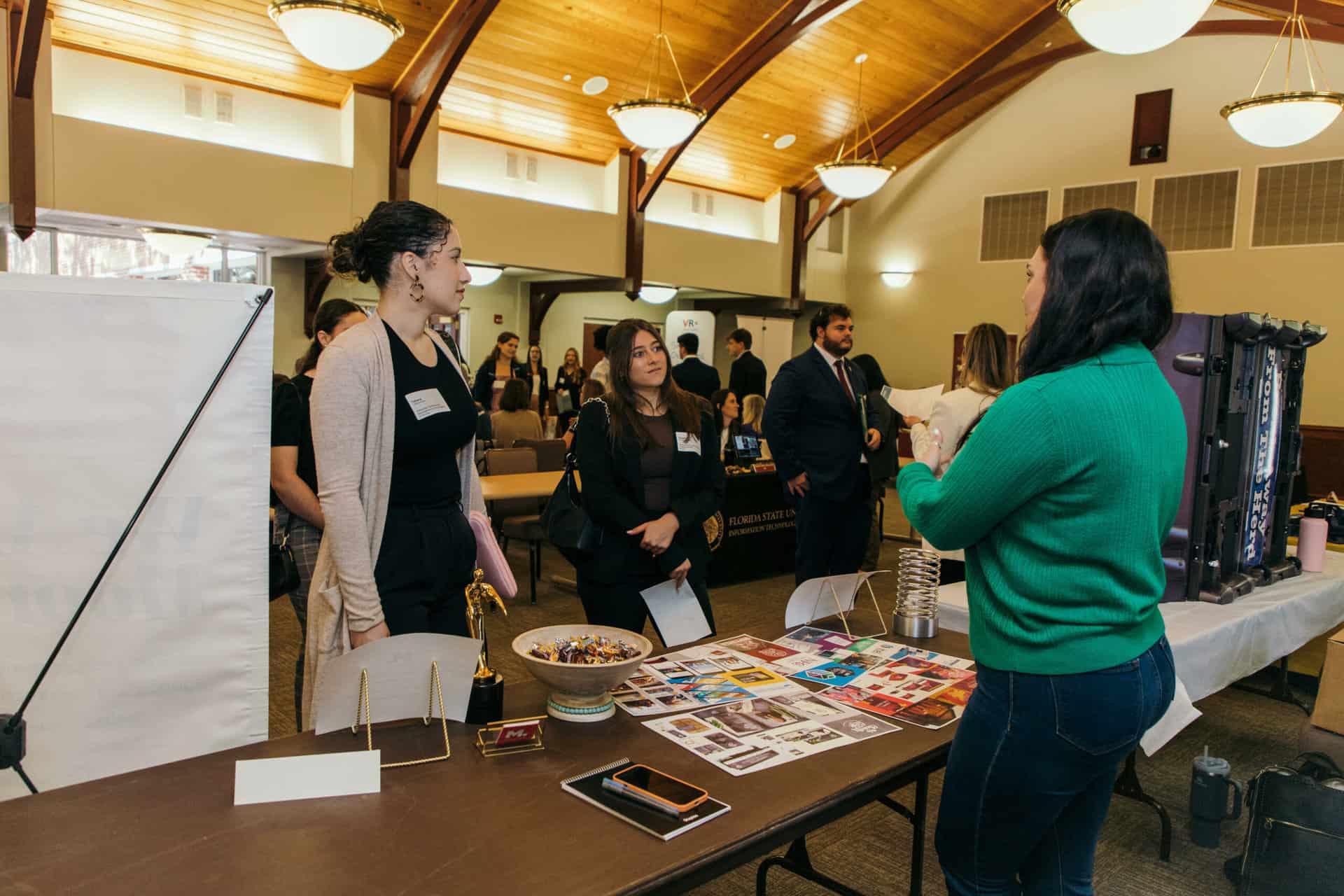 The companies in attendance ranged from tech, healthcare, government, and media agencies. Employers had a variety of roles open, ranging from Communications, Information Technology, Public Relations, Web Development, Marketing, and more. During the Career Fair, each school in CCI awarded a company as a Distinguished Community Partner: Hillsborough County Public Schools, Syntech, and The Zimmerman Agency.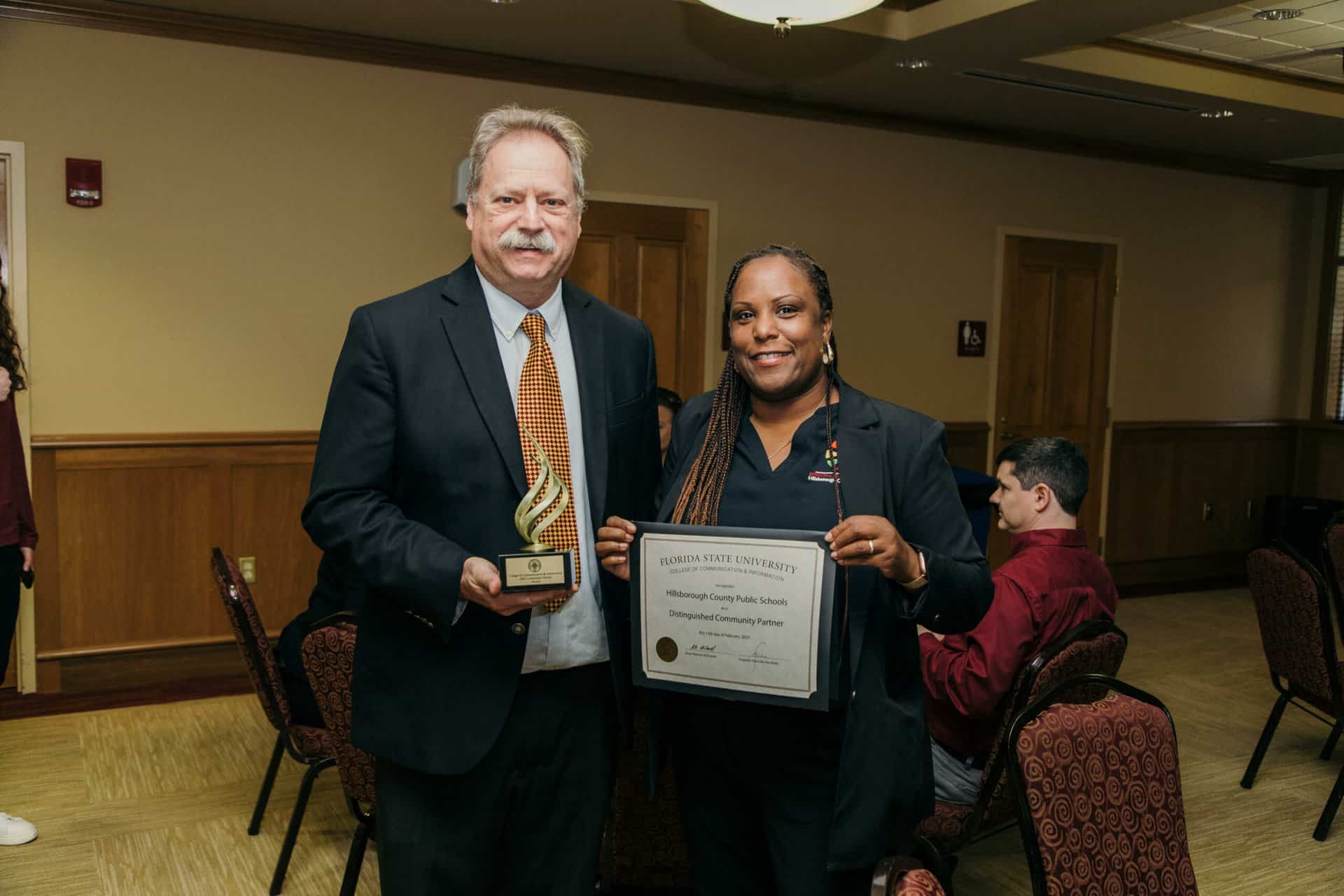 Zimmerman Agency – School of Communication 
Hillsborough County Public Schools – School of Communication Science and Disorders
Syntech – School of Information
Behind the planning and execution of the career fair was Liz Santos, Noah Singer, Dylan Castaño, Sheila Gomez, Gavin Scott, and Andres Morejon. These students focused on making the event a valuable and positive experience for all attendees.
"Going to events like career fairs can be intimidating and extremely overwhelming, so our focus was doing the very most to encourage them and build their confidence as they were walking in," Information, Communications & Technology student, Liz Santos said. "Before the attendees left, we would make sure to follow up with them and hear about their experience."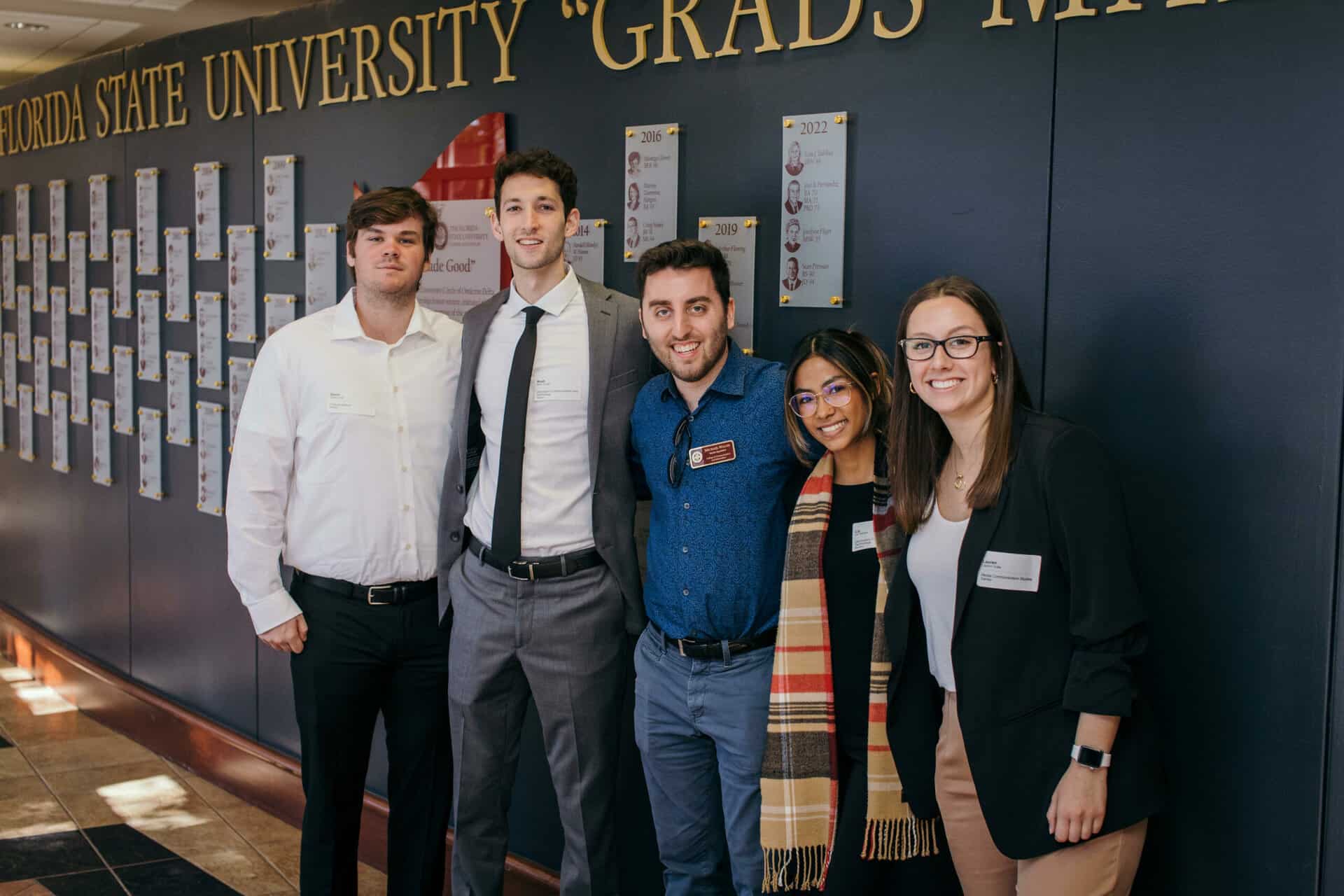 According to CCI's Associate Dean, Ebrahim Randeree, "This is the 15th year of Career Fairs for the college; we started in the Goldstein Library in the Shores building with 5 companies and grew over the years; our focus has always been local communication and technology companies that provide internships and jobs for our students. What makes the event unique is that a majority of the recruiters are alumni of the college. The other unique feature is the casual and smaller setting that creates a relaxed environment for students.
For many students, the career fair helped them learn what opportunities are available in their local community. From freshmen to seniors, the career fair provided CCI students with information about possible internships, part-time jobs, and even full-time positions after graduation.
"Before attending the career fair, I felt very nervous and confused about the different opportunities I had as a Media and Communication Studies (MCS) major," MCS Student, Valentina Vigliarolo, said. "After attending the career fair, I feel more at ease and confident."
Many CCI Alumni and upcoming graduates were on the other side of the table speaking to the attendees. Erin Krum, a senior majoring in Public Relations, talked with students about the opportunities BowStern Marketing Communications has. Krum started at BowStern part-time and was recently promoted to a full-time position before her graduation in May.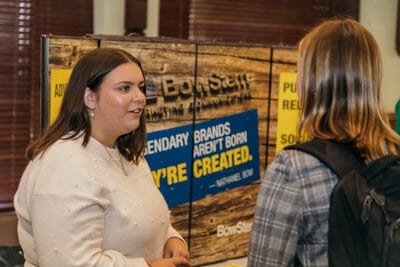 "Tabling at the CCI Career Fair was such a full-circle moment as I got to talk with students looking for the next step in their careers," Krum said. "Take advantage of every opportunity for networking offered to you — you never know when it could lead to a full-time job!"
Check out the photos from the Career Fair and visit the CCI Get Involved page to see what upcoming events there are!