Dean's Colloquium Series
College of Communication & Information
"iSchools and Education in the 21st Century"
"Information Fast and Slow:  iSchools in the 21st Century"
Caroline Haythornthwaite
Director, School of Library, Archival & Information Studies
University of British Columbia

Monday, February 18, 2013
11:00 a.m., Room 206 LSB

Webcast link will be available Monday morning on the School's website:  https://ischool.cci.fsu.edu.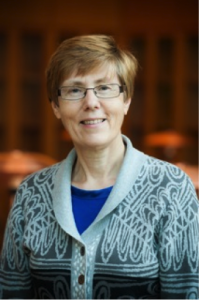 Dr. Haythornthwaite is Director and Professor, School of Library, Archival and Information Studies (The iSchool@UBC), University of British Columbia. She joined UBC in 2010 after 14 years at the University of Illinois at Urbana-Champaign. She has an international reputation in research on information and knowledge sharing through social networks, and the impact of computer media and the Internet on learning and social interaction.
Her research includes empirical and theoretical work on the development and nature of networks, crowds and communities online, the transformative effects of the Internet on how, where and with whom we learn, analytics of networks and learning, and distributed knowledge processes.
Current initiatives address the role of social media for promotion of health and well-being, development of the Society for Learning Analytics Research (http://www.solaresearch.org/), and examination of new media and literacy (http://blogs.ubc.ca/newliteracies/). Major publications include The Internet in Everyday Life (2002, with Barry Wellman); Learning, Culture and Community in Online Education: Research and Practice (2004, with Michelle M. Kazmer), the Handbook of E-learning Research (2007, with Richard Andrews), and E-learning Theory and Practice (2011, with Richard Andrews).
Further information can be found on her website http://haythorn.wordpress.com/.