A portion of Florida State University's mission declares, "The university strives to instill the strength, skill, and character essential for lifelong learning, personal responsibility, and sustained achievement within a community that fosters free inquiry and embraces diversity," and our professors demonstrate just that. Recently, two professors within the School of Communication were awarded for their unmatched skills in teaching and mentorship. Drs. Sindy Chapa and Laura Arpan received awards from the University for their dedication to the success of students.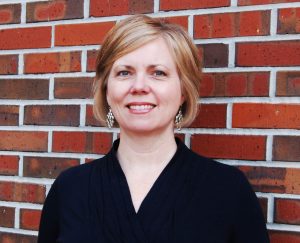 Dr. Arpan (pictured left) received one of the Graduate Faculty Mentor awards and was recognized for making a difference in the experiences of FSU's graduate students. Jennifer Proffitt (Ph.D., School of Communication Director) explains, "Dr. Arpan is an outstanding graduate student mentor who is a strong advocate for graduate students and who encourages and promotes their success in all aspects of the graduate student experience." Additionally, one of her students, Ph.D. candidate Nick Sellers, states, "I can tell you from first-hand experience that she raises the level of all the students in her class as it was a challenging course but you never felt like you were being left behind. She took the time and care to make sure all students were firmly grasping the material while giving those who needed it an extra challenge." He continued, "Dr. Arpan is a kind, compassionate mentor whose door is always open and has helped me navigate countless crises of confidence and other bumps in the road on my journey through the program."

However, Dr. Arpan's impact goes beyond her work in the classroom. Former student Elizabeth Ray ('20, Ph.D. Communication) said, "I can never express how deeply I appreciate the kindness, understanding, and compassion she continually shows me and others. Dr. Arpan recognizes my academic and professional goals are intrinsically linked to (and not isolated from) my family and nurtures an atmosphere in which I can succeed. She is an advocate who 'gets it.'"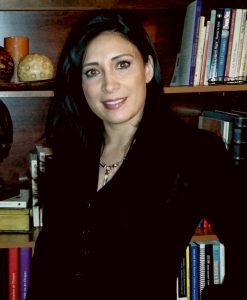 Dr. Sindy Chapa (pictured right) received a Graduate Teaching award in recognition of outstanding work in the many aspects of successful teaching and instruction. Dr. Chapa's exceptional instruction is proven through the lasting impact left on students like Jennifer Gordillo ('20, M.S. Communication). Gordillo said, "Dr. Chapa is one of the most dedicated professors I've had in all my years of education and I'm very thankful this institution has someone like her that invests so much time and care in the academic and professional development of their students."  Dr. Profitt added, "Dr. Sindy Chapa is an excellent teacher and mentor for graduate students in our program, fostering a passion for learning, diversity, and practice in the field."
Dr. Chapa is also the Director of FSU's Center for Hispanic Marketing Communication and is dedicated to sharing her passion for multicultural marketing. "As a Latina woman in an underrepresented field, having someone like Dr. Chapa to learn from makes all the difference," Gordillo said.  "Her willingness to go the extra mile to see her students do well is something that makes her teaching special."
Pictured below are photos of when the awards were virtually received on April 30, 2020.