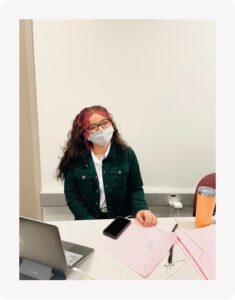 This article was written by Grace Findley, a senior political science major and debate team member.
The Florida State University Debate Team captured second place in the IPDA Blazer Vol Classic, a debate tournament hosted by Valdosta State University on February 6-7. Nicole Sandoval, a sophomore at FSU, made it to the final round and debated the University of Florida's Debate Team, losing a tough round on a 2-1 decision.
On the way to the final round, Sandoval won four single-elimination rounds against debate programs such as the University of Tennessee-Knoxville and the University of Florida. Debating topics surrounding the COVID-19 pandemic and other current political issues, the Florida State Debate Team collectively won 8 preliminary rounds, giving Sandoval a pathway to the finals after winning the semifinals against the University of Florida on a 2-1 decision.
In addition to being finalists at the Blazer Vol Classic, the Florida State Debate Team also received awards for their preliminary success. Senior Grace Findley received a second-place speaker award and sophomore Nicole Sandoval received fifth-place.
With such early victories this semester, the Florida State Debate Team hopes to stay on a successful path throughout the rest of the debate season.
For more information about the Florida State Debate Team, contact Avery Henry, School of Communication teaching faculty, at avery.henry@cci.fsu.edu.