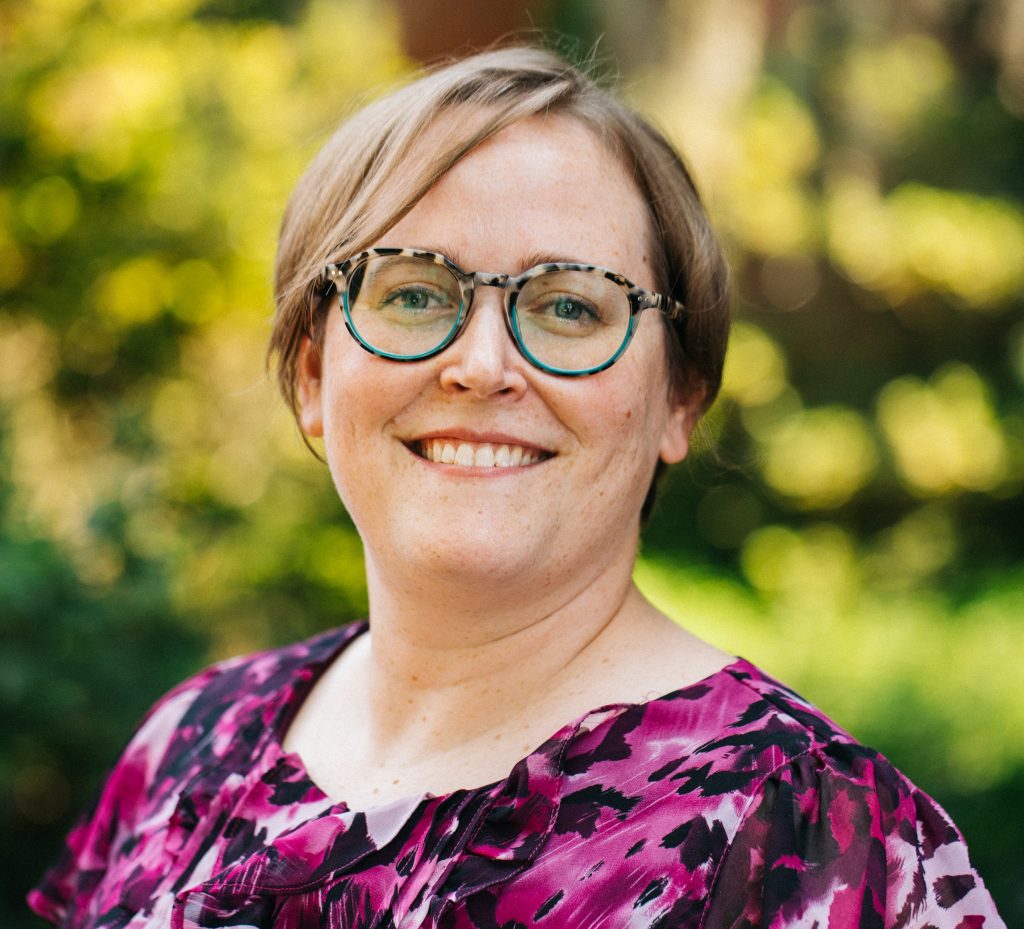 Meet Laura Barrett, a doctoral student and teaching assistant in the School of Information.
1. Where did you grow up?
I was born and raised in Norwalk, Connecticut which is about an hour outside of New York City. I did a lot of my actual growing up in Denver, where I lived for 10 years.
2. What made you choose FSU?
The diversity in the program. I am more interested in medical informatics but love that I am in classes with people that have interests very different from my own like literacy, music librarianship, and data management.
3. What are your research interests?
I am interested in how information is used in the medical field. In one area, as it applies to the behaviors of patients and practitioners. There have been many changes in healthcare over the last 20 years. This raises questions like, "Does more access to knowledge change behavior in the ways that we think it should?" and "Do the theories and models of information behaviors apply in the same way that they did when they were created?" I also like to perform secondary data analysis. I want to see what can be learned from data that is being gathered from electronic health records and health surveys. How does all of this data impact behavior and how will it change the field?
4. How does your research drive your passion?
I love research and am a data nerd. I love taking data and turning it into useful knowledge that can be applied to real-world problems. I currently work with the eHealth Lab and am working on multiple projects that use health data.
5. What is your favorite course you've taken at FSU?
That is a tough one. I earned my Master's degree from FSU so I have taken more classes at FSU than most doctoral students. I loved my Data Mining class with Dr. He because it introduced me to the world of medical informatics. I loved Information Behavior because it really connected how people behave and do things in the real world with the theories and models of information behavior that we study. I also need to give a shout out to Dr. Marty's Museum Informatics class, Dr. Stvilia's Fundamentals of Metadata Theory and Practice class, and Dr. Mon's Government Information class. They were all fantastic and used different subject areas to get you to think about information, information use, and information access in different ways.
6. What course would you like to teach?
Anything research or data analysis related. We offer an undergrad and Master's level research class and I would love to teach either of those.
7. What are your hobbies outside of school?
Both my roommate and I are trained photographers and artists so we are never without some creative outlet. Currently I am into knitting in my downtime but that could change. I also love the outdoors so anytime spent doing an outside activity, I am down for.
8. Where is your favorite place to grab dinner/somewhere you are excited to try in Tallahassee?
Being new to the area there are many places on the list. Backwoods Crossing is on there for sure. There is a place called Rootstock that just opened. Table 23 is also on the list.
9. What is your favorite book and why?
The Alchemist by Paulo Coelho. I have read this book so many times I have lost count. It reminds me that sometimes things happen the way they are supposed to and that we do not have control over everything and that is okay.
10. If you could have dinner with four people (living or dead) who would you choose?
This is a tough one. I could go nostalgic and say my best friend of 15 years and my three grandparents that I grew up with. They all died without meeting her. I would love to talk to them about my life now and ask them questions I did not think to ask when they were alive. I could also go a less nostalgic route and say Barack and Michelle Obama, Ellen DeGeneres, and Chris Evans. Again, I would spend the entire dinner talking about myself. But seriously, I think this could be a really interesting group of people to discuss my work with and what they think the medical informatics community can do.
11. What accomplishment are you most proud of so far?
Outward Bound. I did an 11-week semester course with them in college and it is still my proudest accomplishment. I was the only girl on course and unknowingly underprepared for the adventure that I was going on. It was the hardest thing that I have ever done and the thing I gained the most out of so far.
12. What is your favorite band?
Another tough one. I love music in general, so listen to classical, jazz, rap, hip hop, pop, etc. My go to band will probably always be Dave Matthews Band. I think I stream "Adult Alternative" which is really just a lot of 90's music mixed with some of today's bands like Mumford and Sons. I live with a huge music nerd so car rides are often spent listening to something new or different.
13. What Jeopardy category would you clear, no problem?
Friends Trivia and Medical Knowledge.
14. What is the best piece of advice you've ever received?
Above all, compassion.
15. Do you have any pets?
Two adorable cats. Maximus (Max) a 12-pound Pixie-Bob/Maine Coon mix and Eugene Jedediah Fitzherbert (Eugene) a (so-far) 10-pound still trying to figure out mix that is only a year old.
16. When you have time, what are you streaming?
Podcasts. Knitting ones on YouTube and various ones on the podcast app. For true crime – True Crime Obsessed is a great one as is Dark Poutine. I also like Nature and Science when I want to learn smart stuff.
17. If you were to write a personal memoir, what would you title it?
75 and Sunny. It is from a song about having a positive outlook on life.
18. What is your favorite student life activity/one you are looking forward to?
My younger brother played lacrosse for years so I grew up watching it. I am looking forward to catching some lacrosse games in the spring.
19. If you could be famous for something, what would it be?
Coming up with some revolutionary way to treat or prevent a disease. I like the idea of being famous for something that has a positive impact on healthcare.
20. What is the best part of being in a doctoral program in the College of Communication and Information at FSU?
The people. The professors, the students, the staff. There is a definite feeling that everyone is here to make sure that you get the most out of the program and your time at FSU.