Recently, the College of Communication & Information has been appointed as a regional training provider for Department of Homeland Security (DHS) on cyber security related course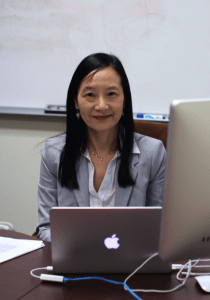 s as part of the National Initiative for Cybersecurity Careers and Studies (NICCS). Courses included Legal Informatics, Networks and Telecommunications, Network Administration for the Information Professional, Advanced Database Management, Information Policy, Information Security, and Database Concepts.
These courses that are now offered on campus at FSU will cover introductory to advanced topics that range from planning and design to the operation and management of a variety of network systems and platforms. Not only will these training courses teach the how-to, but also the why, giving students the criteria they need to help move forward with upcoming trends and opportunities.
Dr. Shuyuan Mary Ho, Assistant Professor in the School of Information, led the partnership. Dr. Ho is known for her renowned research on human-computer interactions involving cyber insider threats and automated detection online deception.