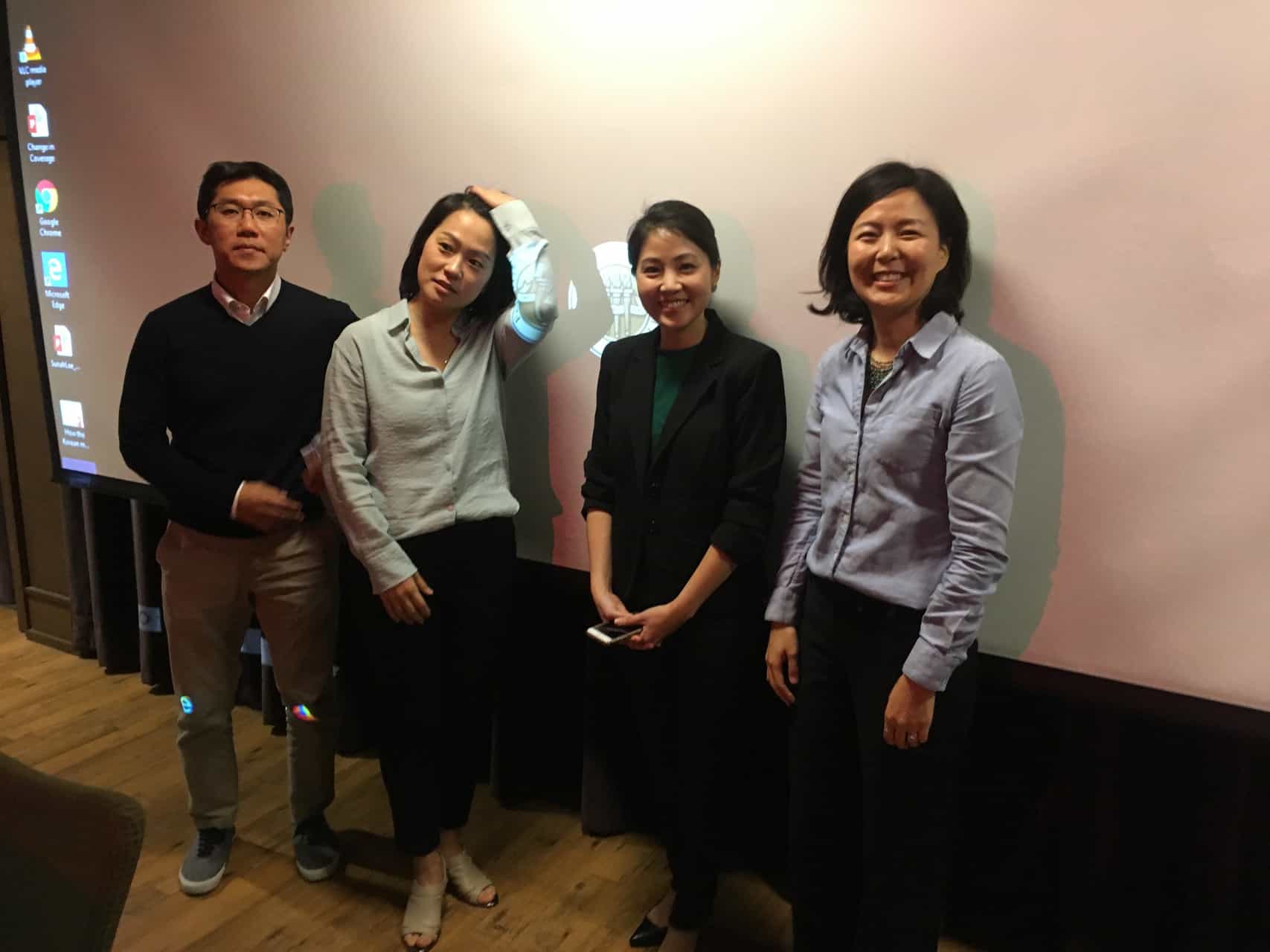 written by Stephen McDowell, Ph.D. 
The College of Communication and Information at Florida State University has been glad to welcome visiting journalists and scholars from the Republic of Korea for over 20 years.  During that time we have also had many graduate students from Korea complete their studies in CCI.
In 2018-2019 we hosted three journalists in Communication, and in 2019-2020 we will be hosting journalists and university professors from South Korea in the School of Information and the School of Communication.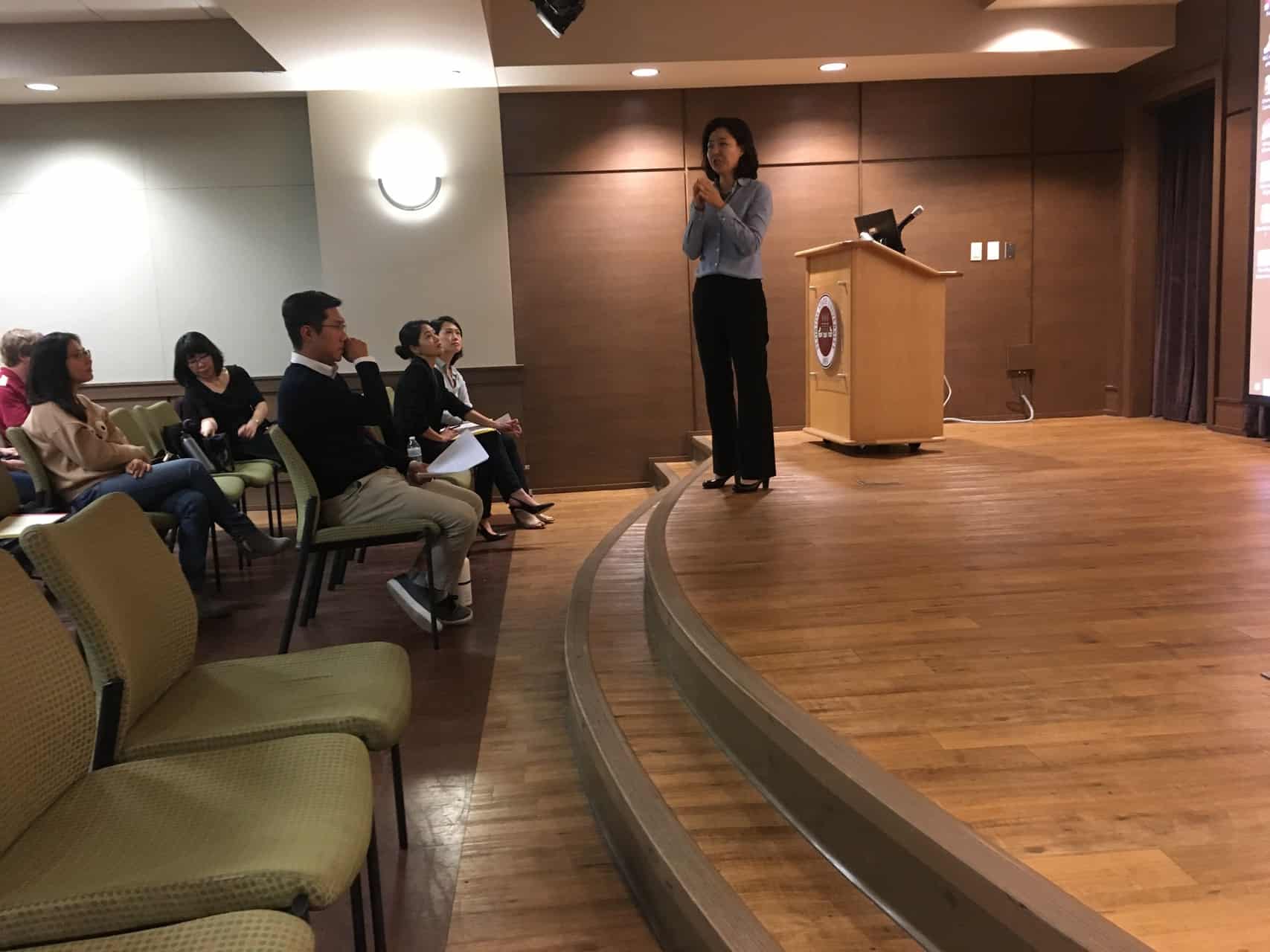 In March of 2019, the School of Communication organized a panel, "Shifting Landscapes for Journalism in the Republic of Korea."  This panel was chaired by Dr. Jaejin Lee of the School of Communication at FSU.  The speakers, Jae Hee Youn, News Anchor and journalist, Sun Ah Lee, Unification and National Security Reporter and Journalist, and Kang Jin Lee, Political Division, Reporter and Deputy Head, are all visiting scholars at the School of Communication.  All are reporters at YTN, the 24-hour news network.
Journalism in the Republic of Korea has undergone a number of major changes in the past three decades.  The end of military governments in the 1980s led to an expansion of newspapers in the 1990s, and the expansion of televised news.  Korea is a leader in developing and using new technologies, including cable and satellite distribution, digital broadcasting, and internet access to television streaming.  Political, technical, and economic changes all connect to shifts in the landscape for journalism, news production, and news consumption.
During their time at CCI the journalists are working with faculty hosts on research projects.  Ms. Jae Hee Youn is exploring "Defining the Boundary between Freedom of Speech and the Political Influence of the Media." Ms. Sun Ah Lee is examining "Peace Journalism: a path to unification in reporting conflicts on the Korean Peninsula?" Mr. Kang Jin Lee is looking into "Innovation in Journalism Fact-Checking."
We look forward to welcoming several new visiting scholars from Korea in 2019-2020. They include:
Ms. Hee-Seon Chae, new media and data journalism Team, SBS broadcasting company, September 1, 2019 to August 30, 2020.  "Exploring how the media will gain more credibility in the new media environment."
Mr. Soon-Wook Hwang, Reporter and Anchor, Channel A TV Station, "The New Media Platform Era, a New Strategy for TV News."
Jung-hwan Kim, Industry Reporter, Maeil Business Newspaper, "Utilizing online comments for news writing in the United States."
Woongrai Kim, World News Team, YTN, "The Role of the Press for Promoting Local Autonomy: A Study on the Virtuous Cycle Between U.S. Local Autonomy and Local News, and a Search for a Korean Alternative"
Sung Jae Park, Department of Library and Information Science, Hansung University, "In-Depth Study on the Theory of Information Worlds."
Dr. Kyoungsik Na, Department of Library and Information Science, Konkuk University, "The perception of collaborative and social health information seeking experienced by the elderly through a collaborative information search process."