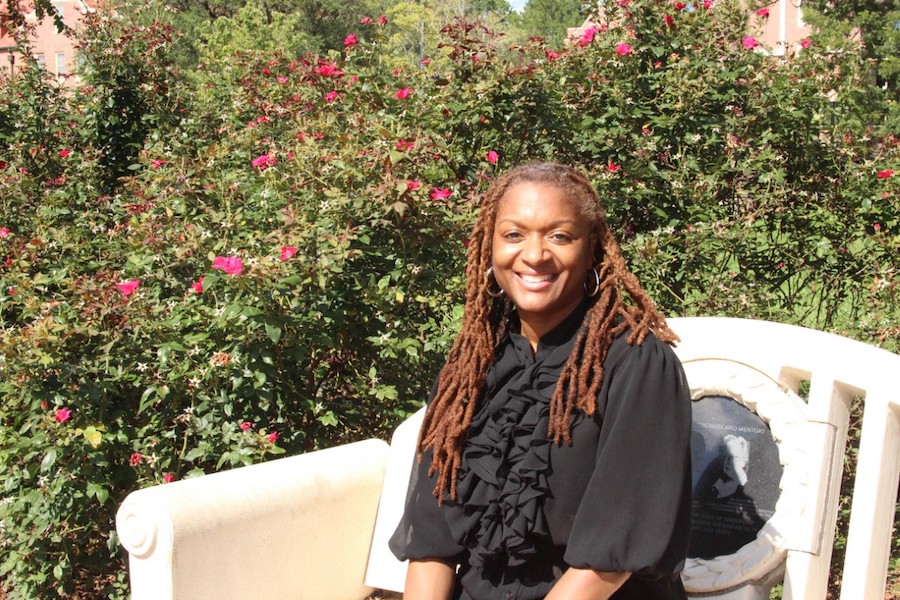 The Florida State University School of Information is pleased to announce that Dr. Yolanda A. Rankin will join our faculty as an assistant professor in Fall 2017. Dr. Rankin was formerly an assistant professor in the Department of Computer & Information Sciences at Spelman College. Her research interests include designing, developing and evaluating video games to promote learning across various domains, engaging underserved populations in the participatory design of information-based technologies, and developing effective learning environments to promote Computer Science education for K-18 student populations. Dr. Rankin is the proud recipient of the prestigious 2016 – 2017 Woodrow Wilson Foundation Fellowship in support of her research involving the design of intelligent computer game characters that facilitate novice Spanish speakers' conversational proficiency. She recently co-edited and published her second book Moving Students of Color from Being Consumers to Being Producers of Technology.
Dr. Rankin accumulated more than twelve years of industry experience before choosing to pursue a career in academia. She developed software tools that enable geographically distributed employees to work together to provide customers quality IT services as a result of her tenure at IBM Research Lab- Almaden. Dr. Rankin also worked as a senior program manager developing optical subsystems at Luxcore Networks, and as a software engineer developing and deploying wireless applications and features while at Lucent Technologies Bell Labs. Her industry experience enables her to integrate industry practices in the classroom setting.
Helping students to perceive themselves as producers rather than just consumers of technology motivates much of Yolanda's research and teaching. She is a strong advocate for increasing the number of African Americans and women in Computer Science and conducts game design workshops and seminars that expose underrepresented populations to career opportunities in computing.
Dr. Rankin received her Ph.D. in Computer Science from Northwestern University, a Master's Degree in Computer Science from Kent State University and a Bachelor's Degree from Tougaloo College. In her spare time, she teaches fitness classes and enjoys various genres of movies.