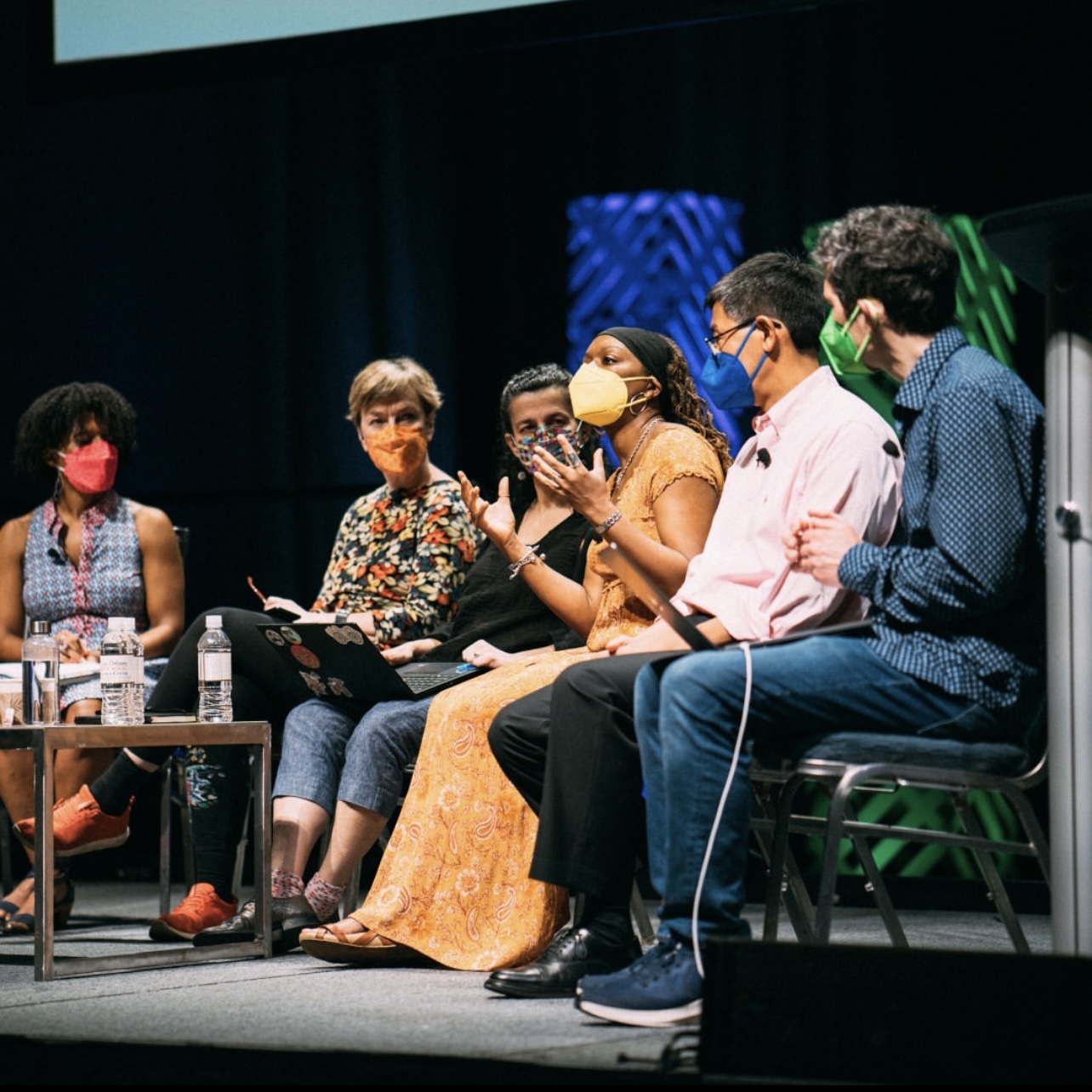 Dr. Yolanda Rankin, Assistant Professor of The School of Information, recently shared her work at the Association for Computing Machinery on Human Factors in Computing Systems (ACM CHI) Conference.
Hosted from April 30th to May 5th in New Orleans, LA, ACM CHI is a premier international conference that focuses on Human-Computer Interaction (HCI), and brings together researchers and practitioners who have a common goal to make the world a better place with interactive digital technologies.  
ACM CHI featured two of Dr. Rankin's papers, "Unpacking the Complexities of Community-led Violence Prevention Work" as well as "'All that You Touch, You Change:' Expanding the Canon of Speculative Design Towards Black Futuring" which was recognized as an Honorable Mention at the conference. 
The first paper showcases street outreach programs that hire residents to mediate conflicts in their neighborhoods. Working in collaboration with Dr. Sheena Erete and a team composed of street outreach workers across three organizations who have worked within Black communities for several years, results show that that through the use of information and communication technology, the street outreach workers are able to: 1) identify and mediate conflict; 2) support collaboration and teamwork; and 3) invoke community connections and trust. "Dr. Erete's work focuses on using technology to promote social justice. I am honored to be a part of this very important and impactful work which demonstrates alternatives to overpolicing that equate Black people with criminality rather than seeking to get to the root of problems that create the racial inequities in Black communities." 
"'All that You Touch, You Change:' Expanding the Canon of Speculative Design Towards Black Futuring" challenges the status quo as to whose contributions are recognized and included in the design canon in Human-Computer Interaction. "This essay argues that the current design canon is void of Black  women's perspectives and contributions as designers of technology," says Dr. Rankin. "Using the lens of Afrofuturism, Black feminism, and Afrofuturist feminism, Black women are positioned a forward thinkers, innovators, and creators of technology." Only the top 5% of accepted ACM SIGCHI papers receive the distinction of "Honorable Mention".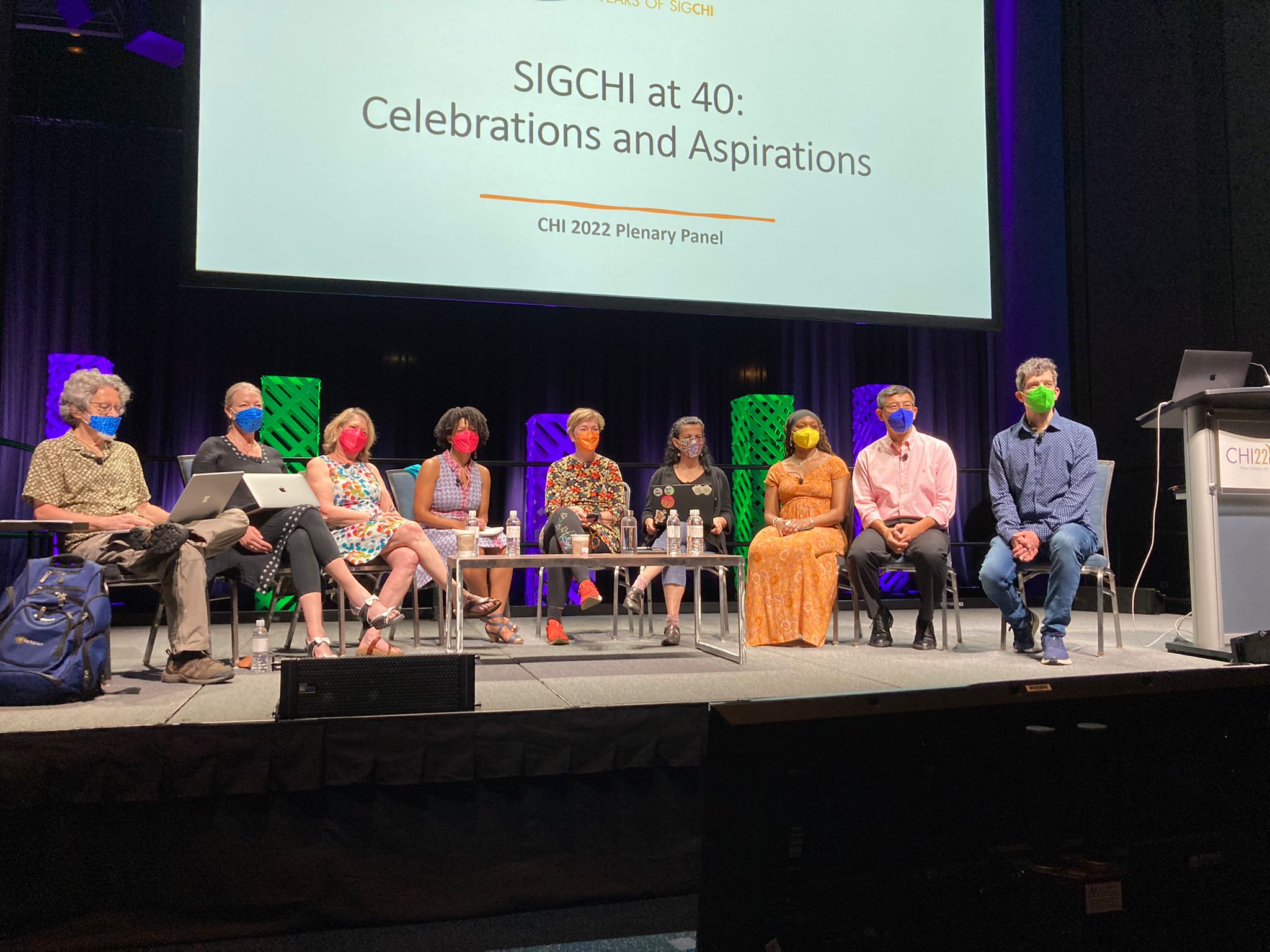 As well as sharing her papers, Rankin sat on the panel, "Anti-Racism in Action: A Speculative Design Approach to Reimagining SIGCHI" where she was joined with four other panelists to speak on and discuss what kinds of anti-racism actions they can take in their workplaces and in HCI work. Rankin also helped to lead a keynote session at CHI 2022 where participants discussed the celebrations and aspirations for SIGCHI as the organization celebrates its 40th anniversary.  
Rankin is very excited to be attending CHI 2022. "It is an opportunity to reconnect with colleagues, talk about how far we have come, and forge new collaborations as the SIGCHI community comes together to celebrate 40 years of accomplishments and where we see ourselves in the next 40 years."