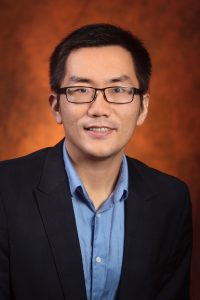 Dr. Zhe He, an Associate Professor at the FSU School of Information (iSchool), edited a special issue of the BMC Medical Informatics and Decision Making titled, "Selected articles from the Fourth International Workshop on Semantics-Powered Data Mining and Analytics (SEPDA 2019)."
The SEPDA Workshop was established as a "key venue of disseminating research on health data analytics using semantic web technologies, such as ontologies." In 2019, it was held in conjunction with the 18th International Semantic Web Conference (ISWC 2019) which is a top conference in Semantic Web and Computer Science research. Dr. He was the Leading Chair of SEPDA 2019 where he, along with his three co-chairs, share data-science activities and research with the world.
"The goal of this workshop is to bring people in the field of ontologies, data mining, knowledge representation, knowledge management, and data analytics together to discuss innovative ways to address problems in healthcare, biomedicine, public health, and clinical research with biomedical, clinical, behavioral, and social web data."
Dr. He's paper titled "A deep learning approach for identifying cancer survivors living with post-traumatic stress disorder on Twitter" was one of seven extended full journal papers. During the editing process, all of the journal submissions were reviewed by experts in the field and had several rounds of revisions in order to ensure the papers had the highest scientific rigor before final publishing.
"I am extremely happy about the publication of this journal issue," Dr. He said. "We hope the papers in this issue will have a sustainable impact not only on the biomedical and health communities but also other medical areas. We also hope more researchers will join our effort to improve population health and advance biomedical research by applying semantics-based analytical methods on various health data."
Dr. He is grateful for the opportunity to be published and looks forward to conducting more research on the topic in the future.