Florida State University School of Information (iSchool) faculty members Drs. Lorri Mon and Christie Koontz came together yet again to collaborate on the second edition of their book titled "Marketing & Social Media: A Guide for Libraries, Archives, and Museums." The book explores the interactions of marketing and social media showing that marketing steers an organization's mission while social media facilitates customer-centered, participatory online communication.
"Working with Dr. Lorri Mon on innumerable projects since her arrival are high points of my career at the iSchool," said Dr. Koontz. The pair have worked together for over a decade and has accomplished several innovative projects. When their book's publisher reached out to Dr. Mon and Koontz for a second edition, they couldn't pass up the opportunity to work together again.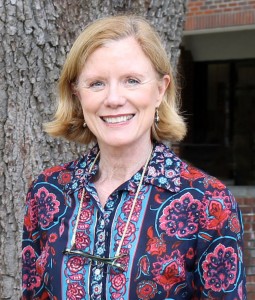 "The invitation allowed us to continue to help those who work in libraries, museums, archives, and other nonprofits to find solutions to everyday problems with knowledge, application and step-by-step approaches," said Dr. Koontz. "Dr. Mon's knowledge of efficient and effective use of social media is unparalleled and the opportunity to explore its synergy with true marketing (my area of expertise) was exciting."
"Social media is a fast-changing area," said Dr. Mon. "This new edition updates the social media information while also keeping the unique blend of the nonprofit marketing perspective for social media management in libraries, archives, and museums."
The second edition features a new final chapter that offers starting social media managers advice on how to prioritize, schedule, and organize the key tasks that need to be done in their line of work. The chapter offers valuable tips for time management and brings together lessons in marketing and social media management to show the flow of work over the course of a manager's job activities.
"This book translates tried and true marketing techniques in ways that are clearer and easier to apply for nonprofits seeking to improve their marketing and social media management in an educational and cultural heritage context," said Dr. Mon. The readers of this book can expect to find timeless advice for marketing and social media so that they can apply the skills and techniques regardless of their changes in marketing channels and social media sites.
"As libraries, archives, and nonprofits have faced the challenges of the global COVID-19 pandemic, the need to communicate with customers online and to understand and meet their needs has never been more critical than in these times of lockdown," said Dr. Mon. "This book offers clear guidance for libraries, archives, and museums on how to use marketing and social media to more successfully connect with, communicate with, and serve their customers in any context and situation, in order to better meet their customers' needs."
For more information, or to purchase their new book, click here.