An interdisciplinary team of researchers at FSU and UF, in partnership with Scene Health, recently received a $1.67M Small Business Innovation Research (SBIR) award from the National Heart, Lung, and Blood Institute of the National Institutes of Health to evaluate the impact of an innovative medication adherence mobile app for adolescent heart transplant patients across multiple pediatric heart transplant centers.
iSchool professor, Dr. Mia Liza Lustria, serves as a co-Investigator on the grant and brings to the project over 20 years of research experience in eHealth and mHealth intervention design, persuasive technology strategies, and user-centered, participatory design approaches. She will be working with Principal Investigators Dr. Michael Killian (Associate Professor at the FSU College of Social Work), and Dr. Dipankar Gupta (Associate Professor and pediatric transplant physician at the University of Florida's Congenital Heart Center) on this two-year project that aims to evaluate the effectiveness of a mobile video directly observed therapy (DOT) intervention on improving pediatric heart transplant patients' motivations and ability to adhere to their post-transplant medication regimes.
Non-adherence to medications is detrimental to the recovery of solid organ transplant patients and can lead to serious consequences such as organ rejection or death. This is particularly challenging for pediatric organ transplant patients who, in addition to other factors, may not be fully capable of self-managing their medications.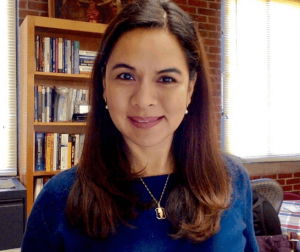 In addition to this grant, Lustria also serves as a co-Investigator on two ongoing NIH-funded research projects focused on exploring how advanced AI approaches and gamification strategies can improve engagement in and adherence to a variety of behavior change interventions for at-risk populations.
"I have been very fortunate to have had the opportunity to work with interdisciplinary research teams on projects that have a high potential to influence individual and public health outcomes in meaningful ways," Lustria said. "I find working in multidisciplinary, highly collaborative research environments both professionally and personally rewarding. Every day, I learn something new – that's what makes this work fulfilling and exciting."
Other contributors to the grant include Dr. Paolo Rusconi (University of Miami Miller School of Medicine) and Dr. Svetlana Shugh, who will be supervising the randomized controlled trial at pediatric heart transplant programs at the Miami Transplant Institute at Jackson Health and Joe DiMaggio Children's Hospital, respectively.