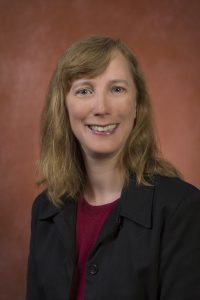 Dr. Michelle Kazmer, Professor in the School of Information at Florida State University, has been named editor-in-chief of Library Hi Tech, effective August 2016. Kazmer will succeed Dr. Elke Greifeneder and Dr. Michael Seadle of Humboldt University in Germany.
Kazmer, an information scientist with extensive experience in the library science and information field, says that under her direction, the journal will continue to evolve. "Library Hi Tech has great content and has truly increased impact under the last editors," says Kazmer.
Over the next three years, she plans to continue the tradition of high-quality, diverse research while expanding the research journal into museums, archives and the intersection of information technology and knowledge.
The journal covers a range of information-based areas. Past issues have covered topics ranging from alternate reality games, to children's information seeking behaviors, to the impact of smartphones on academic performance.
Library Hi Tech is actively seeking high quality manuscripts from a range of areas including libraries & cultural memory, education & the academy, health & medicine, and government & citizenship. Those interested in guest editing issues are encouraged to reach out as well.
Open access initiatives are important to Kazmer, who cites Library Hi Tech and publishing company Emerald as progressive in the area. Emerald has good terms for authors, allowing digital archiving and having no embargo period.
Kazmer co-edited, with fellow iSchool Professor Kathy Burnett, the Journal of Education for Library and Information Science from 2008-2013. She received her Ph.D. from the University of Illinois at Urbana-Champaign in Library and Information Science. Her first scholarly article was published in Library Hi Tech in 1995, and she is pleased that her scholarly journey has come full circle in this way. She joined Florida State University in 2002.
---
Founded in 1967, Emerald today manages a range of digital products, a portfolio of over 300 journals, more than 2,500 books and over 450 teaching cases.
More than 3,000 Emerald articles are downloaded every hour of every day. The network of contributors includes over 100,000 advisers, authors and editors. Globally, Emerald has an extraordinary reach with 12 offices worldwide and more than 4,000 customers in over 120 countries.
Emerald is COUNTER 4 compliant. It is also a partner of the Committee on Publication Ethics (COPE) and works with Portico and the LOCKSS initiative for digital archive preservation. It also works in close collaboration with a number of organizations and associations worldwide.