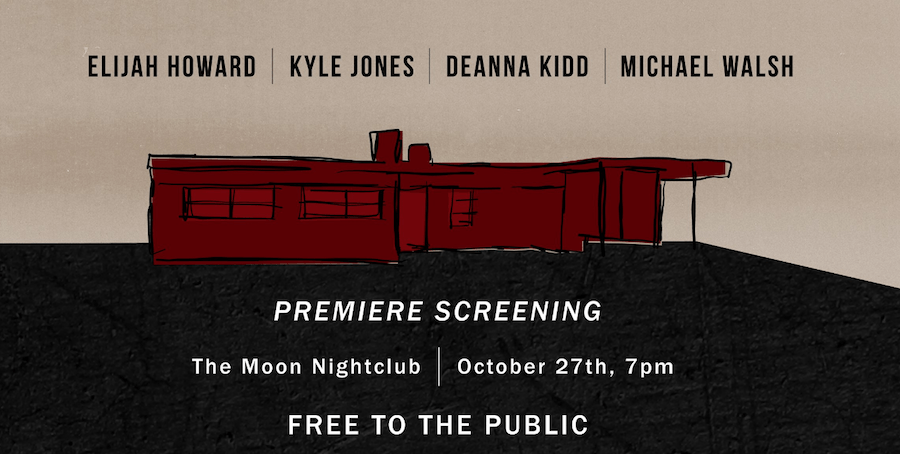 On October 22, 1966, the Sims family of 641 Muriel Court Tallahassee, Florida were discovered murdered in their home in a crime that has remained unsolved for the last half decade. Now, on the 50th anniversary of this chilling mystery, four students in FSU CCI's Media Production program tell the story of the investigation, speculation, and research that has transpired around the case.
The four media production students – seniors Kyle Jones and Michael Walsh along with graduate students Deanna Kidd and Elijah Howard – started the project in RTV 4332: Documentary Video Production, taught by CCI professor Dr. Brian Graves.
"Dr. Davis Houck, who appears in the film, introduced Kyle to the story of the Sims family murder, and worked with him closely throughout the process. My students and I are so lucky to have access to colleagues like Davis, and other faculty, who are willing to lend their expertise and contribute their time and effort to these documentary projects," said Graves.
The production team interviewed community figures including local author, and Sims Family murder researcher, Henry Cabbage; retired Tallahassee Democrat columnist and local historian Gerald Ensley; Rocky Bevis, director of the Bevis Funeral Home and one of the first people at the scene of the crime; and State Attorney Willie Meggs, then a Tallahassee Police Department officer.
The students realized that the story was so big, and held such a presence in the Tallahassee community, that one semester was not enough time to do it justice. What was a spring semester class quickly expanded into the summer, and a full eight months later their finished work will be screened at The Moon on Oct. 27 at 7pm.
The documentary production class was originally developed by Dr. Andy Opel, the Director of the Media Production Program at FSU. Under Dr. Opel's guidance, documentary has become a key part of the Program's focus here at Florida State. Dr. Graves is proud of what his students have accomplished, and how their film fits into the vision of the program.
"We work with our students to develop a strong sense of not only how, but why we make documentary films– to try make a positive difference in the world. Our faculty, students, and staff have been building the DMP program according to that vision over the last several years, and so far, I think we've had some great results."
Stay up to date with the film at facebook.com/641murielcourt