Florida State University recognized faculty members from the School of Communication and School of Communication Science and Disorders (SCSD) for their excellence in undergraduate and graduate teaching for the 2013-14 academic year.
Arthur Raney, the James E. Kirk Professor of Communication and Director of Doctoral Studies in the School of Communication, claimed the University Undergraduate Teaching Award.  It is his second University Teaching Award.  His first came in 2005-06.  Earlier this semester, Raney won a Graduate Faculty Mentor Award from Florida State's Graduate School.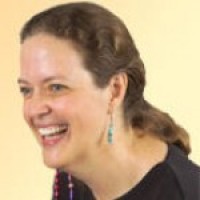 Donna M. Nudd, a professor of communication and performance studies in the School of Communication, received the University Graduate Teaching Award.  It was the third time she has earned the honor.  She also won the award in 1990-91 and 2006-07.
Julie Stierwalt, a professor of speech and language pathology at SCSD, earned a University Teach Award for the second time on Florida State's faculty.  She also was honored in 2006-07.
The University Teaching Award recognizes teaching excellence as multi-faceted, involving areas such as providing a positive role model to students, imparting a respect for truth and a love of learning, challenging students' thinking and assumptions, showing respect for all persons, and innovative instructional techniques.
Recipients must be outstanding in the many aspects of teaching, which contribute to successful teaching and learning. This is a student-oriented award with nominations submitted by students and alumni. Each recipient receives a $2,000 award.