Dr. Yunjung Kim, Associate Professor from the School of Communication Science and Disorders, was recently awarded a grant from the National Institutes of Health (NIH) for her research titled, "Toward a speech rehabilitation model for linguistically and culturally minor groups: Foreign-born immigrants." The project is multidisciplinary (across counseling psychology, speech-language pathology, and statistics) and multi-institutional (including FSU, Institute of Illinois Technology, Purdue University, and Columbia University).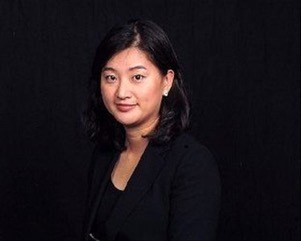 Beginning in March, the project aims to give speech therapy and family counseling that consider the cultural and linguistic background of the patient and caregiver dyads, using a telehealth platform. Dr. Kim's inspiration for the project began while speaking at several local Parkinson's disease (PD) support groups, where she noticed a majority of participants were foreign-born immigrants diagnosed with PD and their families.
"It was heartbreaking to learn that almost none of the participants had received speech therapy," Dr. Kim says. "Among several reasons, language was the primary barrier because our current speech therapy is mostly delivered in English. Foreign-born immigrants who are often monolingual speakers of minority languages have not been served well both academically and clinically".
With the funding from the NIH grant, Dr. Kim will help serve these "culturally and linguistically diverse" (CLD) communities, academically and clinically. According to Dr. Kim, while these groups are receiving growing attention from the field of speech-language pathology, there are still groups within this population that are being marginalized from receiving services.
"Among the CLD communities that typically include dialectal users of English, monolingual and multilingual speakers of minority languages and bilingual speakers of English and a minority language, monolingual speakers of minority languages living in the US have been nearly excluded from speech rehabilitation," Dr. Kim says. "Our long-term goal is to include this marginalized population in the realm of research and clinical practice, and we hope that this project will make an impactful first step!"