The School of Communication Science and Disorders saw great representation at this year's Motor Speech Conference, a biennial conference for motor speech scientists that attracts researchers from around the globe.
In attendance were doctoral students Micah Hirsch and Austin Thompson, along with faculty members Dr. Yunjung Kim and Dr. Kaitlin Lansford.
These four collaborated on a presentation titled, "Vowel acoustics as predictors of speech intelligibility in dysarthria," with Hirsch presenting at the podium. This study investigated the predictive relationship between different vowel acoustic measures to intelligibility of dysarthric speech.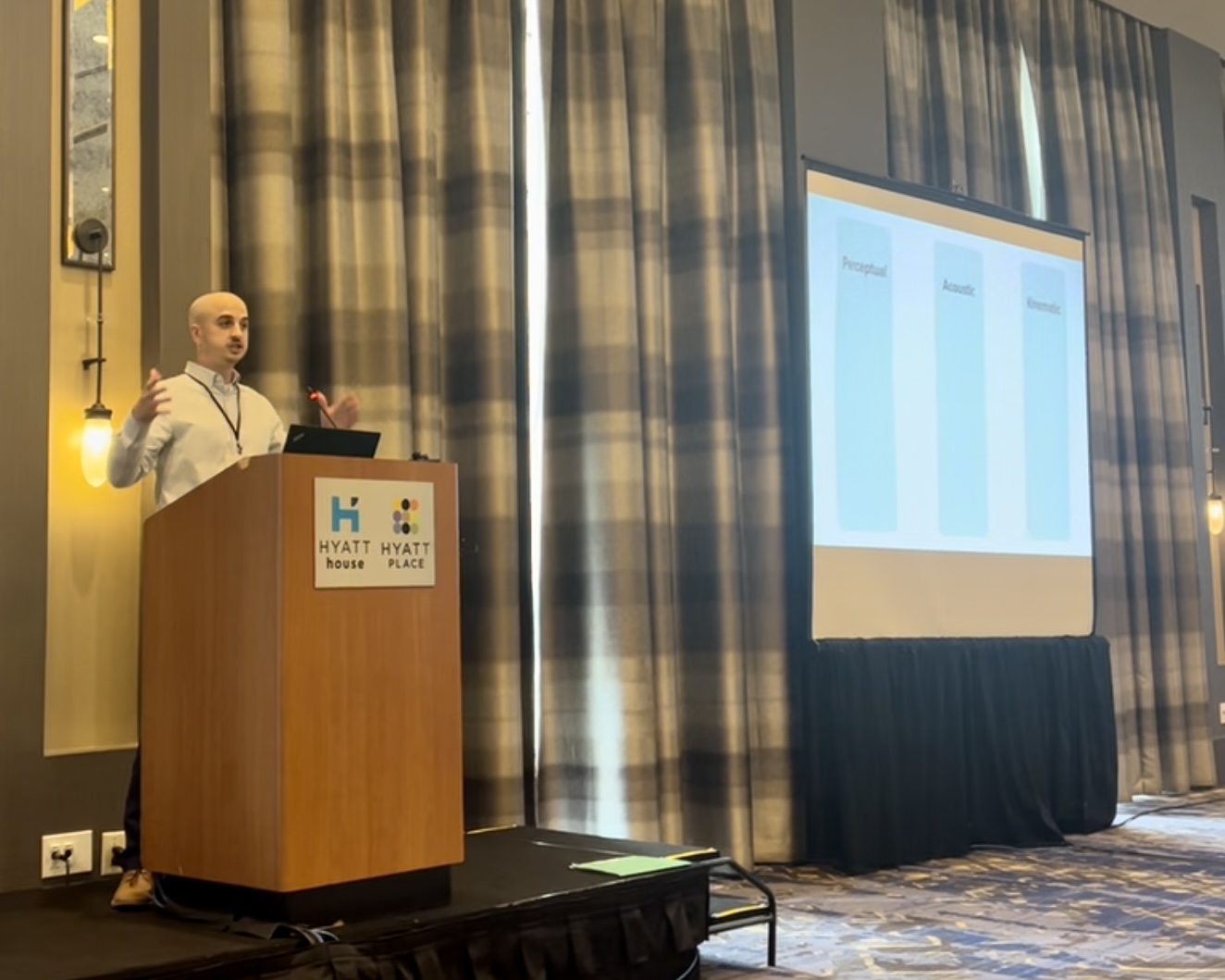 Additional presentations from the SCSD team included Thompson's dissertation work on speech acoustic and kinematics in speakers with Parkinson's disease, as well as Dr. Lansford's presentation, titled, "Cognitive predictors of improved understanding of speakers with dysarthria." Dr. Kim also presented on the effects of regional dialects on disordered speech in collaboration with a research team at Marquette University in Wisconsin.
The experience proved invaluable for the participants, especially the students.
"This was my first time attending the motor speech conference and I really enjoyed the chance to network with so many other researchers and doctoral students in my field," said Hirsch. "Since this conference is specific to my research area, I was able to make connections with so many of these researchers. It's my hope that these connections that I've made at the conference lead to future collaborations and job opportunities in the future."
CCI thanks the team for representing Florida State University. For more information on the Motor Speech Conference, click here.