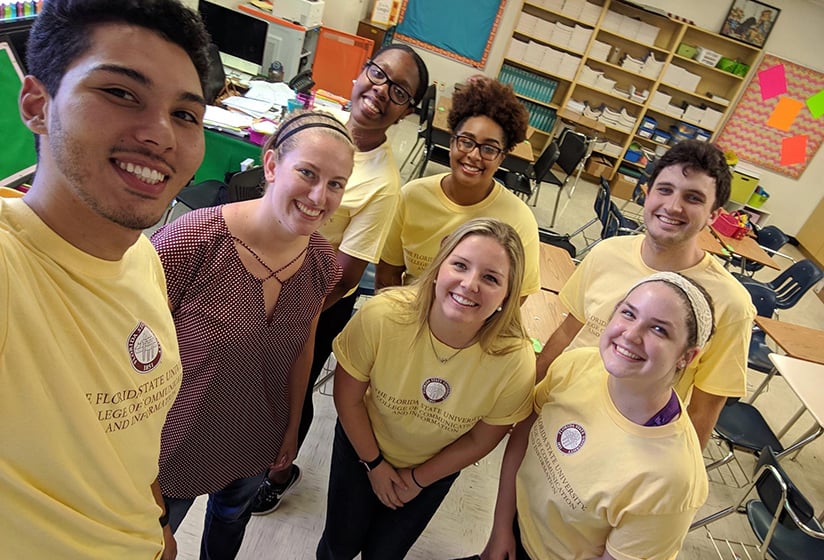 Dr. Larry Dennis, Dean of FSU College of Communication and Information (CCI), spoke to Florida Trend earlier this year about expanding the appeal of IT to women and minorities. These groups made up fifteen percent of students in FSU's IT programs ten years ago–that number has grown to fifty percent.
Initiatives of FSU's STARS Alliance have had a massive impact on this success, Dean Dennis says. The mission of STARS (Students and Technology in Academia, Research, and Service) is to increase participation of women, minorities, and persons with disabilities in IT and computing disciplines through a variety of projects and programs. Focused on educating and bringing awareness to K-12 about IT education and careers, recruiting and retaining underrepresented populations in post-secondary computing programs, sustaining and institutionalizing effective practices at alliance institutions, and disseminating and increasing awareness of effective practices, STARS programs start at the elementary school level and progress through graduate school.
In the year of 2017-2018, FSU's STARS Alliance conducted 195 activities and reached over 9,447 students. They also received FSU's Mary B. Coburn Student Organization of the Year award in April 2018. Click here to learn more about STARS.