This article was written by Jessie Colegrove and Savannah Tindall, School of Communication students and Director's Ambassadors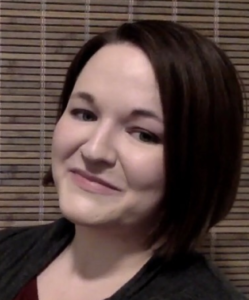 2021 is starting on a positive note for Rachel Bailey, Assistant Professor and Director of Doctoral Studies for the School of Communication. On February 15, the Journal of Communication, the world's leading academic journal in the field of Communication, published her most recent study underlining how videos from body-worn cameras by police officers lead to racial biases against black citizens. 
Bailey was the primary author in an interdisciplinary research team that included researchers from the University of Georgia, Indiana University, Jinan University, and Washington State University.
"The camera perspective of these videos assumes the viewpoint of the officer, allowing viewers to identify with and potentially think as the officer, automatically biasing their judgments in favor of the officer," Bailey said. 
"We found that individuals rated officer use of force as more justified when viewing body-worn camera videos compared to videos taken from a cell phone or surveillance camera, but only when the citizens were dark-skinned," Bailey explained.
As racial inequalities and police brutalities remain as dominant topics in the news agenda nationally, Bailey believes that this research is timely and of high value to evaluate the impact such videos may have on the public opinion and in legal contexts.
Professor Bailey, who began teaching at FSU in 2018 after holding the position of Assistant Professor at Washington State in the Murrow College, has focused her research on how people process information and make decisions as a result.
With 25 published peer-reviewed articles, including seven publications and nine conference papers in just the last two years, Bailey has already made a mark in her field of research. She was notified in December 2020 that she had been approved by the university for promotion to Associate Professor with tenure starting in August 2021.
For more information you can review Professor Bailey's study here.