This article was written by Hanya Noussier, Development Intern at CCI.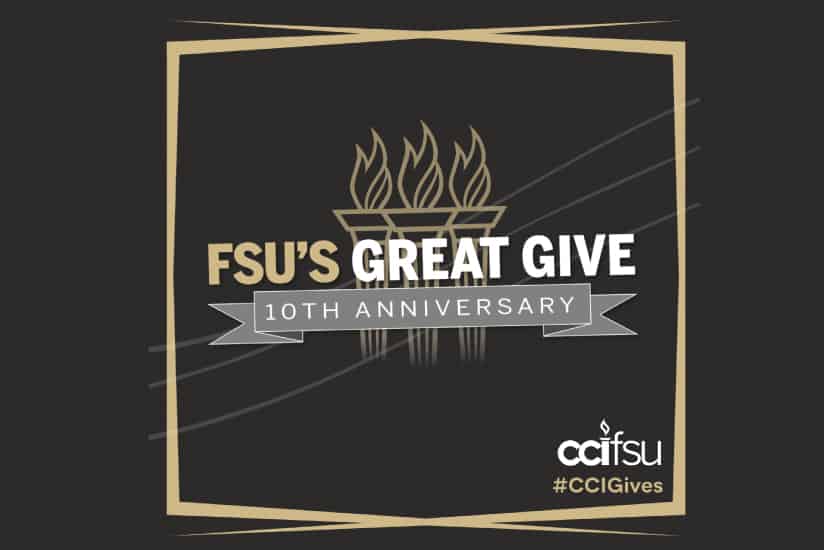 The College of Communication and Information is gearing up for FSU's Great Give campaign on March 10! The Great Give turns ten this year and we invite you to join us for 24-hours of giving to celebrate this milestone of generosity!
The event will run for 24-hours starting at 12:01 a.m. to 11:59 p.m. EST on Wednesday, March 10.
Make this year count and help raise funds for CCI's nine projects this year. Preview these projects now and be ready to support what means the most to you when they go live on March 10:
Mark Zeigler Excellence in Public Speaking Education
For A Brighter Future – Center for Hispanic Marketing
Come Learn & Play With Us – Preschool Playground (Communication Science & Disorders)
School of Communication Excellence Fund
Students First – ALA Student Chapter
WVFS-V89 33 Years of Radio Programming
We are shooting for the stars and your generosity will allow our students to be a step ahead as they continue to pursue academic excellence and forge their career paths. Thank you for your support!