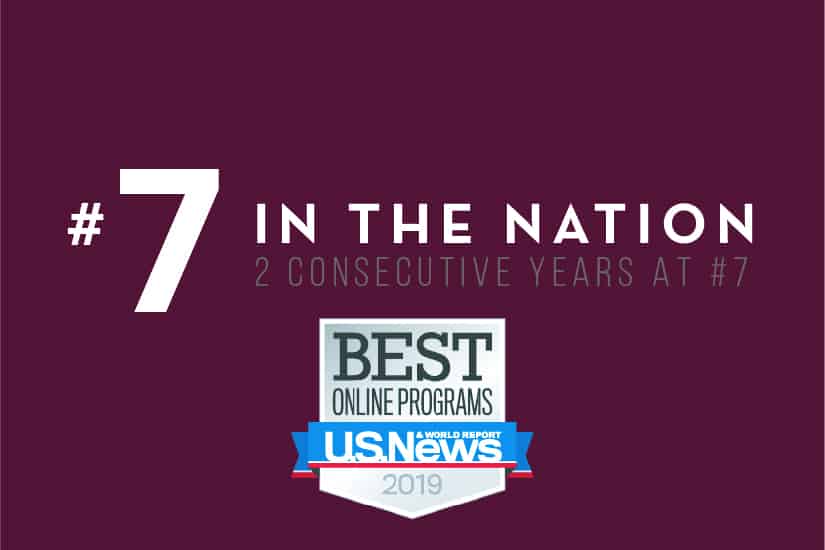 Florida Sate University's online MSIT program, offered by the School of Information (iSchool), is ranked No. 7 among public universities for the second consecutive year in a row, according to the latest rankings from U.S. News & World Report's 2019 Best Online Programs.
The Master of Science in Information Technology (MSIT) explores areas of information architecture, information quality assurance, usability, IT governance, information systems management, IT project management, user experience design, IT documentation/technical writing and communication, distributed information systems, data management and mobile information systems. Providing expertise in information technology, individual and organizational behavior, and information management, this degree provides expertise to develop the IT skills needed to work effectively within information provision environments.
"The faculty and staff work very hard to make this an outstanding online experience that connects with students and meets their educational needs," said Larry Dennis, dean of the College of Communication and Information. "It is great to see their efforts being recognized consistently by US News & World Report."
"It's a wonderful tribute to the FSU School of Information's focus on technology innovation, and on producing IT graduates who have expertise in connecting people, information and technology," said Lorri Mon, iSchool director.