by Ebe Randeree, Associate Dean, College of Communication & Information
When I say TSA, what do you think of? Yes – airport security.
However, the mission of the Technology Student Association (TSA) is to prepare its members for the challenges of a dynamic world by promoting technological literacy, leadership and problem solving, resulting in personal growth and opportunity.
233,571 students from around the nation participate in the TSA. 45,336 of these students are from Florida – and these numbers are only growing. Florida's TSA student membership has increased for 5 consecutive years and Florida has won the National TSA's Membership Superlative Award for 3 consecutive years.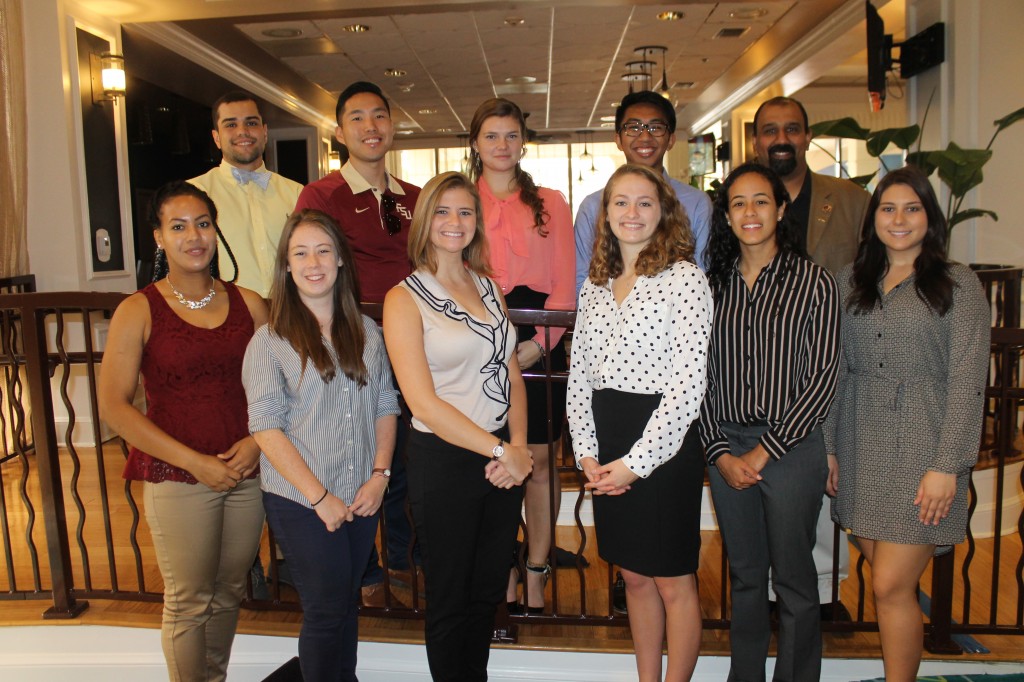 TSA members learn problem-solving, decision-making, critical thinking and leadership skills as they relate to design, communications, power, energy, transportation, engineering, manufacturing, construction and biotechnology.
Students attend a Fall Leadership Conference as well as compete in more than 60 middle and high school STEM competitions at a Spring State conference. Winners of these competitions get to participate in national competitions.
Last week, 12 FSU students traveled to Orlando to work with TSA. FSU students provided training sessions on debating, emotional intelligence, college applications, presentation skills and intro to programming.
TSA can make an impact in the lives of the students who participate.
Chelsea Schneider, junior IT major at FSU and a 6-year TSA participant, says, "TSA is so much more than just a club for kids who 'like computers and stuff.' Not only does TSA encourage creativity, learning and competition; it truly invests in its student leaders, and is better because of it."
While in TSA, Chelsea competed in multiple events including chapter team, prepared presentation, webmaster, video game design, medical technology, leadership strategies and on-demand video.
Working as the Associate Dean at FSU's College of Communication & Information, Ebe Randeree serves on the TSA Board. He also is an academic liaison for STARS, a 10-year successful National Science Foundation grant to recruit more women and minorities into IT and Computing.
According to Randeree, "STARS exists in 51 universities in the Southeast United States. The FSU chapter is the only one working with TSA, and we see a natural fit. We get college students engaged in developing the next generation of tech leaders, mentoring middle and high school and giving back to the community."
In addition to presenting to attendees on various topics (leadership, emotional intelligence, debating skills, intro to programming, graphic design, presentation skills), FSU students: led leadership groups from various schools that competed in a skills tournament, toured local digital media company Purple Rock Scissors, met with FSU alumna and Senior Manager of Communications at Walt Disney World Kathleen Prihoda and visited and recruited with six classes at Osceola High School.
"As a woman in the STEM field, I understand the lack of diversity in role models young women can identify with. I hope to inspire young women to not be discouraged when pursuing a career in the STEM fields. And in turn, I become inspired from their brilliant, innovative thoughts and motivated to continue breaking barriers in the field of technology," shared Alissa Ovalle, CCI student. 
The FSU students that participated were Hannah Brock, Joey Cardenas, Danielle Cuccaro, Hallie Lavery, Nicolaus Lopez, Kelby Mahoney, Megan McGilvray, Alissa Ovalle, Natalie Quinchia, Rachel Roberson, Chelsea Schneider and Martin Sung.