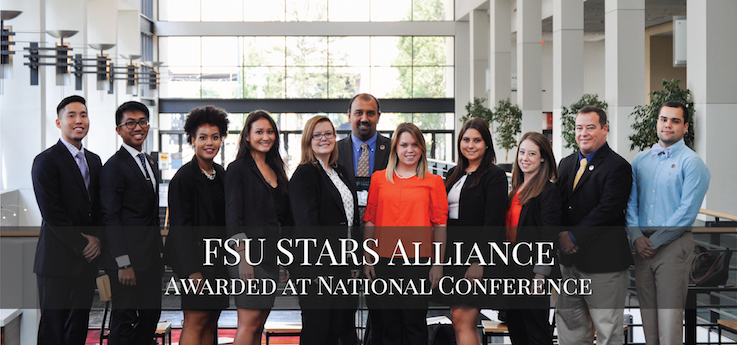 Continuing the tradition of excellence, FSU STARS Alliance brought home accolades from the 2015 STARS Respect Conference in Charlotte last week.
The FSU STARS presented 4 posters in the Outreach category and 2 in the Planning category. Two posters earned recognition: Selecting High School Partners placed 2nd in Outreach and Zombie Camps – A Girl Scout Survival Adventure took 1st in Outreach.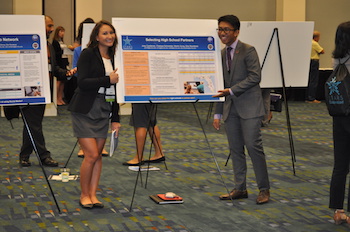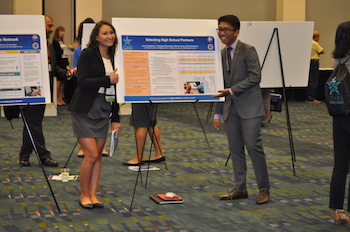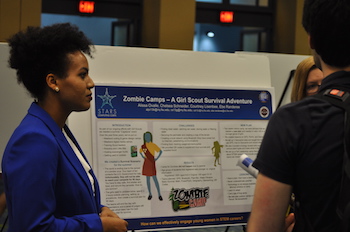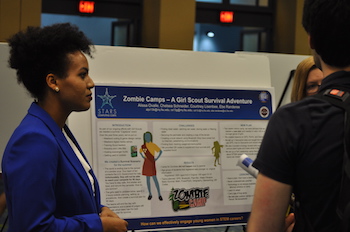 FSU Stars chapter was voted Best Chapter last year and the group has consistently been recognized for it's projects with awards in 8 of the 10 years that STARS has operated.
10 students traveled to Charlotte, North Carolina with Associate Dean Ebe Randeree. The 3-day conference focused on recruitment and retention of minorities and women in the computing fields. Students involved include Joey Cardenas, Danielle Cuccaro, Courtney Lisenbee, Kelby Mahoney, Megan McGilvray, Milton Ramer, Martin Sung, Nicolaus Lopez, Chelsea Schneider and Alissa Ovalle. Three IT Alumni joined the group while in Charlotte: Ronald Rule, Shelby Schlembach, and Emily Rosenthal. Schlembach and Rosenthal are also STARS alumni.
Established in 2005, STARS Alliance aims to broaden participation of women and minorities in computing through best practices and community building.
The FSU STARS Chapter focuses interventions on projects and programs that start at elementary school and progress through graduate school and on to careers in information technology and computing. The group completed 94 K-12 outreach activities last year, devoting 531 hours of actual event time and reaching 10,000 students. CCI's Dean, Larry Dennis, was an original founding member.
The 2015 conference, held in Charlotte, marked the ten-year anniversary of the STARS Alliance. Participation in STARS has grown exponentially from 5 schools in 2005 to 51 in 2015.
"Seeing how different schools use the STARS model was really interesting," Information Technology Junior, Joey Cardenas.
Kelby Mahoney, Information Communication Technology sophomore, agreed sharing, "The STARS Conference is my favorite event of the year. FSU really gets to showcase all of our hard work and it is incredibly rewarding to see my peers succeed."