Each year, the Fulbright Program selects highly competitive applicants from around the world to become Fulbright Scholars. Three of these incredible scholars are enrolled in the iSchool; get to know each of them below:
Hanim Astuti
Hanim hails from a small village in Indonesia, where she dreamed of moving to a big city to earn her education. That dream led her to Surabaya, the Netherlands, and now Tallahassee, where she is continuing her study of information systems.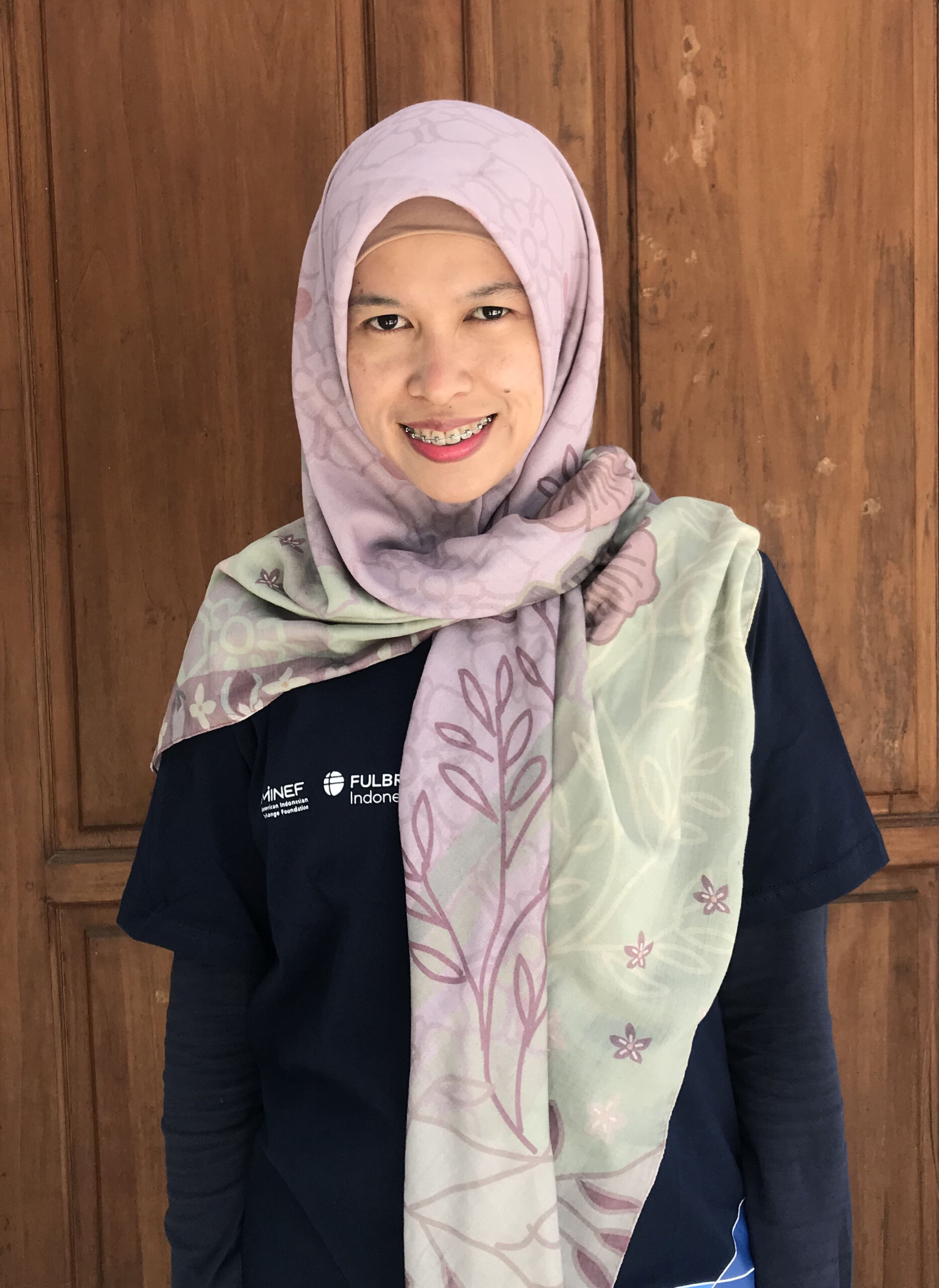 "Fulbright has opened the gate for me to study in one of the best information schools in the US," said Hanim. "Perhaps the most significant impact on my future career is my opportunity to serve as a Teaching Assistant/Graduate Lead Instructor. Not only does it help me understand the US education system deeper, but it also improves my teaching skills and my confidence in teaching."
Currently, Hanim is a tenured lecturer in Indonesia, and hopes to bring much of the knowledge she gains from FSU back to her home country. "I hope I can be as good as my professors here who contribute to knowledge and society by actively conducting research with global partners, publishing high-quality publications, and spreading knowledge to students through teaching."
Anisah Herdiyanti
Joining us from Surabaya, Indonesia, Anisah Herdiyanti spent two years working through the Fulbright application process to pursue a doctoral degree in information systems.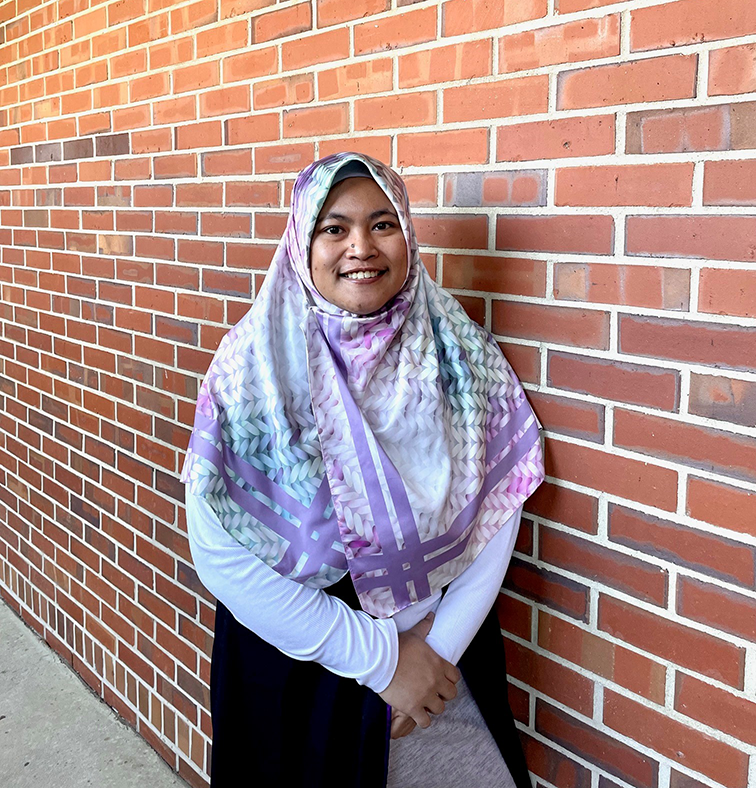 "I have come to understand that US universities offer a very broad range of programs related to information systems," said Anisah. "I thought joining the LIS program would help me achieve my dream of contributing to the field of technology and policy studies."
Anisah cited many reasons for choosing the FSU iSchool, including its ability to support both her professional development and her research interests. "Being a doctoral student at FSU iSchool has offered me a great opportunity to excel in teaching and course organization during my teaching assistantship. Moreover, the doctoral program at FSU iSchool offers me the flexibility to choose the research path I am interested in pursuing and facilitates supervisor matching."
Anisah's research focuses on how societies and families help children develop in the digital world. As she continues through her studies, she hopes to conduct joint research in order to build stronger connections with others in her field.
Muhamad "Prabu" Wibowo
Beginning his academic journey at the University of Indonesia in 2004, Prabu has spent nearly 20 years studying and working in the fields of IT and Informatics. Always seeking opportunities to explore the world, Prabu became a Fulbright Scholar in 2018 and moved to Tallahassee to further his education.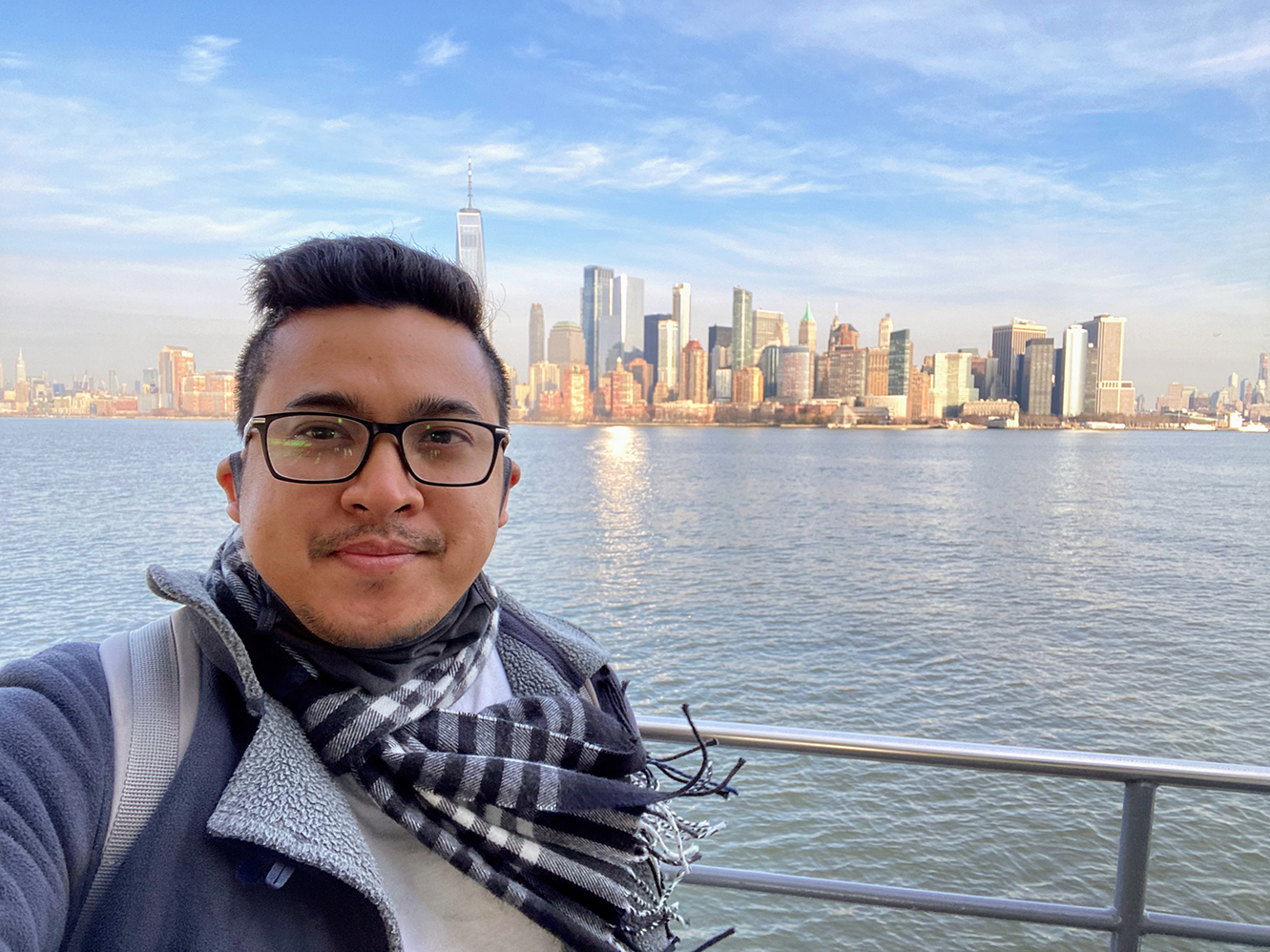 "One of my biggest reasons for choosing FSU iSchool is that the program is highly revered and considered one of the best information schools in the US," said Prabu. "Besides the school quality, I was determined to go to Florida because the weather is similar to what we have in Indonesia."
Prabu stated that the FSU iSchool and the Fulbright Program helped support him both financially and in his professional growth. "The FSU iSchool helped me learn a lot of new things, including sharpening my critical thinking and helping me develop ideas and conceptual thoughts through readings, discussions, and writings. Being in the FSU iSchool program allows me to broaden my horizon about what I can research for my career."
After graduation, Prabu plans to help promote Library Information Systems (LIS) in Indonesia. "LIS higher education is not as established as it is in developed countries, such as the US. There is yet available a doctoral level of LIS education in the University of Indonesia, where I'm currently a tenure. Hopefully, I will be able to bridge the industry and universities closer."
CCI welcomes all three of our Fulbright Scholars, and we look forward to seeing their many achievements as students, instructors, and researchers.