Written by Sara Kissane
Amy Huber is a decorated project designer who is pursuing her Ph.D. at Florida State University's School of Communication. Her research surrounds the area of interpersonal and interpretative communication methods and their effects on design processes. Huber received the AEJMC Collaborative Scholar grant this year to further her research on the communication aspects of the built environment in primary care facilities.
Huber opened up a bit more about her research and future endeavors.
Q: How did you discover your interest with interior design and specifically medical waiting rooms?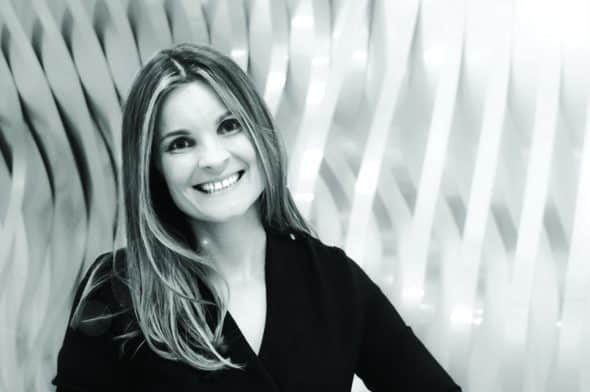 A: My interest in the built environment began at a young age. As a child, most of my free time was dedicated to imagining the lives of others in an array of designed spaces. I used the empty space on grocery store circulars to draw 'city plans.' Matchbox cars and dirt piles served as a testing ground for my nascent 'urban planning' concepts. Legos then defined the city's buildings, and Sears catalogs served to furnish their interiors.
My attention toward healthcare spaces originated around this same time. My parents were both nurses, so I quickly came to understand the significance of healthcare providers and the stressors they faced. When my mother needed to work outside of office hours, she would bring me to her clinics, which highlighted the role of the built environment in facilitating care. Now as an adult who is a frequent recipient of healthcare services, I feel compelled to offer research on those components of healthcare environments that best serve both staff and patients.
Q: What was the driving factor that led you to come to our school for a Ph.D. considering you were already appointed as a professor in another unit?
A: I noticed a troubling pattern when teaching our healthcare design studio. My students from underrepresented backgrounds expressed more anxiety about attending our site visits to healthcare spaces and addressing their own healthcare needs. While I knew these anxieties were grounded in generational and systemic issues, I wanted to harness my architectural background to explore the messages sent by healthcare environments to marginalized populations. I knew I needed to build upon my research skills to do so, and I was impressed by the diverse backgrounds and perspectives offered by the School of Communication's faculty.
Q: What could be a dream study if you had your choice?
A: My dream study would help lessen health disparities by employing a culture-centered approach to identify and prioritize medical waiting room characteristics that elicit a positive affect, engender provider medical trust, and promote preventative healthcare-seeking behavioral intentions. The study would involve direct engagement with in-group marginalized populations in the creation of photorealistic waiting room image-based stimuli over multiple phases, with multiple depictions tested during each phase. I would then test the effects of the highest-scoring waiting room depiction against an archetypical waiting room depiction via a 2×3 pre- and post-test experimental design which would assess changes in affect, medical trust, and behavioral intentions amongst three different marginalized population cohorts. My hope is that the results of this study would serve as a catalyst for future work with different population groups.
Q: What has been the highlight of your time with our school thus far?
A: While I was excited to present at last year's NCA conference, it's hard to select just one highlight. I've learned so much during the course of my studies. The School of Communication faculty have been phenomenal, dedicating their time and energy to building our skills and refining our ideas. For instance, Dr. Bailey has helped me design and implement studies that have informed and refined my dissertation topic.
Q: What do you do when you are not working on a paper or teaching (hobbies, non-academic interests, etc.)?
A: When not teaching or working on research, I enjoy spending time with my son and husband. I also love to travel and enjoy gardening, sketching and painting.