Recently School of Communication Students Julia Galli and Hayley Seibert were named finalists in the 2022 Florida News Awards Contest presented by the Florida Association of Broadcast Journalists for a feature video created for their Advanced Feature Production/Reporting class.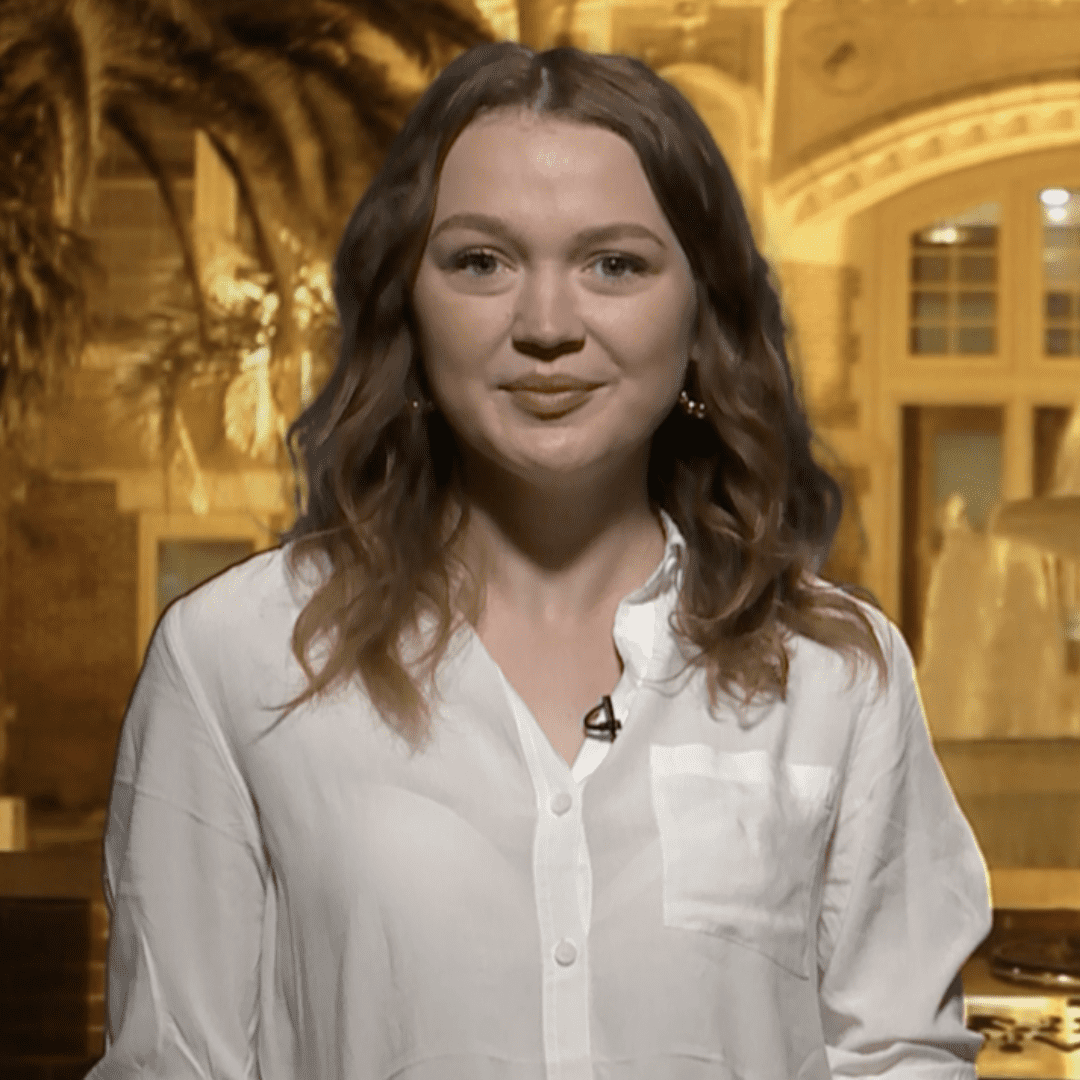 Students in Advanced Feature can choose to take either the production or reporting side–taught respectively by Jim Garbarino and Tim Fordyce–where they are able to hone their videography, editing, writing, and reporting skills. For this project, Hayley served as reporter choosing the topic and writing the script while Julia filmed and edited as the head of production. Both Hayley and Julia are in Advanced Feature as a Directed Individual Study meaning that they are able to continue in the class more independently and even assist newer students.
For a feature project in this class, Hayley and Julia chose to highlight the iconic garnet and gold guys. "I decided to do a story on the garnet and gold guys because there has been a lot of mystique around their glittery and enthusiastic personas," Hayley shared, " I wanted to draw back the curtain a bit and report on why they painted up every home football game. I angled it in a way where it was capturing the legend behind how the tradition started and what impact it makes on FSU."
Julia shared that it was Hayley's idea to apply for the Florida News Awards Contest and that she was immediately on board. "We both put so much time and effort into the piece, so this competition provided an excellent platform for us to exhibit our work outside of the classroom," she explained, "Hayley and I both spent countless hours outside of class collaborating to make sure that this feature was not just a project we would get a good grade on, but a production that we were truly proud to incorporate into our portfolios. I think elements of the project really challenged us and put us outside of our comfort zone, which ultimately worked to create a finished piece we were incredibly proud of."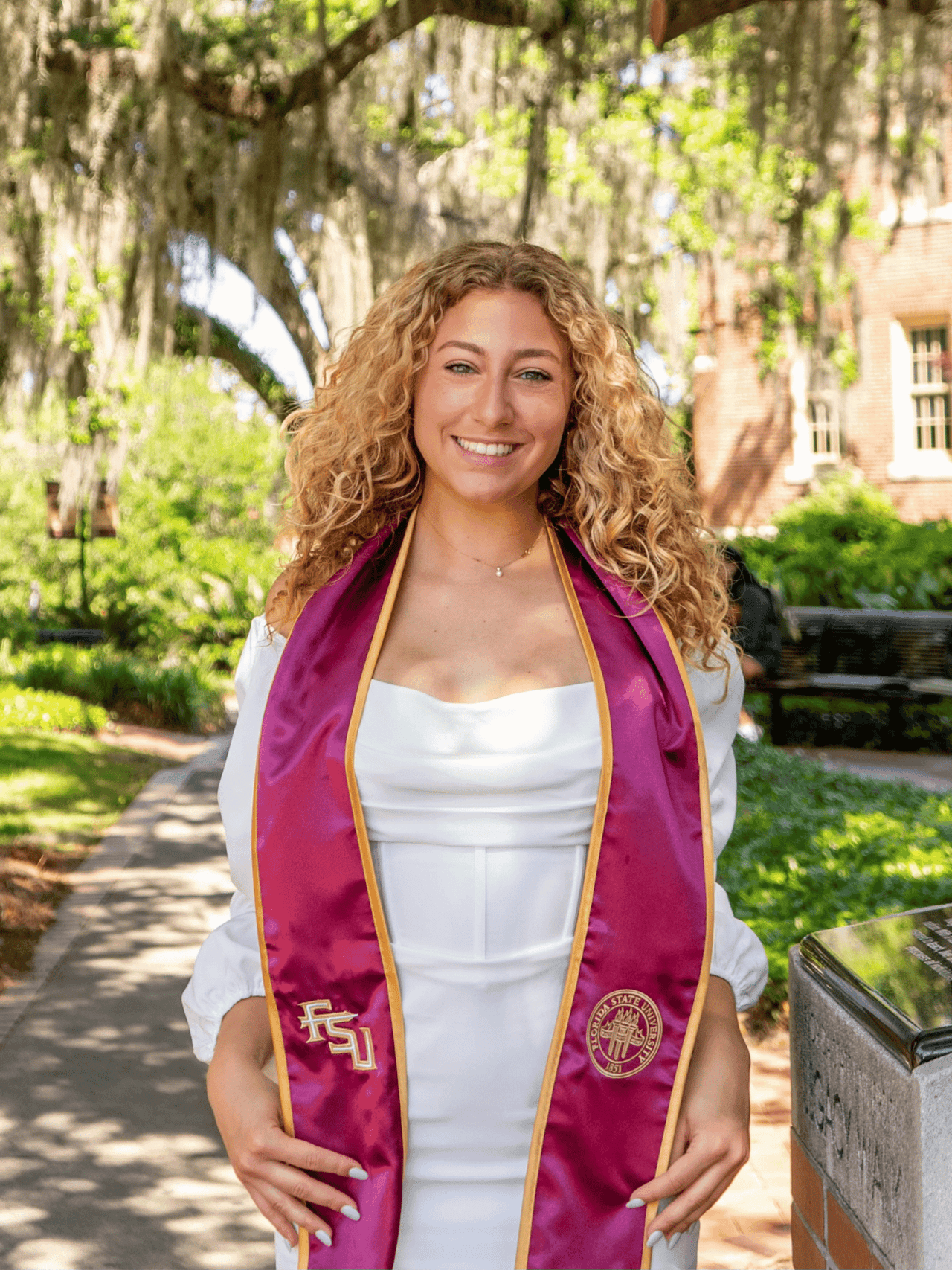 Hayley and Julia's project "Garnet and Gold Guys" was named as a finalist in the Best Light News Feature in the College competition. Both Hayley and Julia expressed their absolute excitement and gratitude for this award; Julia stating, "Throughout the past few years, I have worked incredibly hard and dedicated a massive amount of time toward bettering myself as a videographer and producer. With the help of classes like Advanced Feature Production and my work with Seminole Productions, I have gained so much confidence and regained my love for filming and editing. I am so honored to be named a finalist in this contest, because I truly feel that my hard work has paid off and my dedication to the field is being recognized."
Julia Galli is a third-year senior in the Digital Media Production (DMP) program and was recently accepted into the Public Interest Media and Communication graduate program. She was also awarded both DMP Student of the Year and Seminole Productions Student of the Year.
Hayley Seibert is a sophomore majoring in Editing Writing and Media with a minor in Communications and currently works as a staff writer for the FSView. This summer, she plans to intern as a journalist with the U.S. Army ROTC Cadet Training Program at Fort Knox, an opportunity she is extremely excited about.
For a full list of finalists, click here