Recently, School of Communication Science and Disorders (SCSD) doctoral student Miguel Garcia-Salas had his paper published in the Education and Treatment of Children Journal.
 Alongside co-authors Dr. Carla Wood (Professor and FSU SCSD School Director), Dr. Chris Schatscheider (Professor at FSU School of Psychology), and Dr. Jeanne Wanzek (Associate Professor in the Department of Special Education at Vanderbilt University), Garcia-Salas focused on exploring how second-grade teachers provided praise to their students during ELA instruction.
This paper took the role of adult speech in children's language and behavioral development and expanded on that connection by further describing teacher praise. Garcia-Salas explained that his advisor, Dr. Wood, has previously explored the links between other elements of teacher-student interaction and students' literacy outcomes and decided to dedicate this study to exploring teacher praise specifically.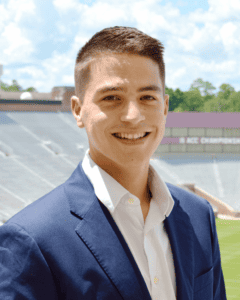 "We coded teacher praise during ELA instruction according to its specificity (general or behavior-specific) and context (was the praise in response to classroom behavior or was it in response to an academic task)," Garcia-Salas said. "Additionally, we looked for potential differences across several teacher-level characteristics. We found that while second-grade teachers provide low levels of total praise, they provided especially low rates of specific, contingent forms of praise that have been proven to promote child behavioral outcomes."
With the ultimate goal of exploring a potential relationship between teacher praise and academic outcomes, this paper offers a new route for teacher praise-related research by focusing on academic-related praise since most teacher praise research focuses on behavioral outcomes. Garcia-Salas has expressed that since the publication of his paper, he and his team are interested in continuing to research this topic and finding other connections.
"I hope the manuscript sparks a greater interest in both exploring the potential links of teacher praise on academic outcomes and also potential links between other areas of teacher language and their students' language and literacy outcomes."