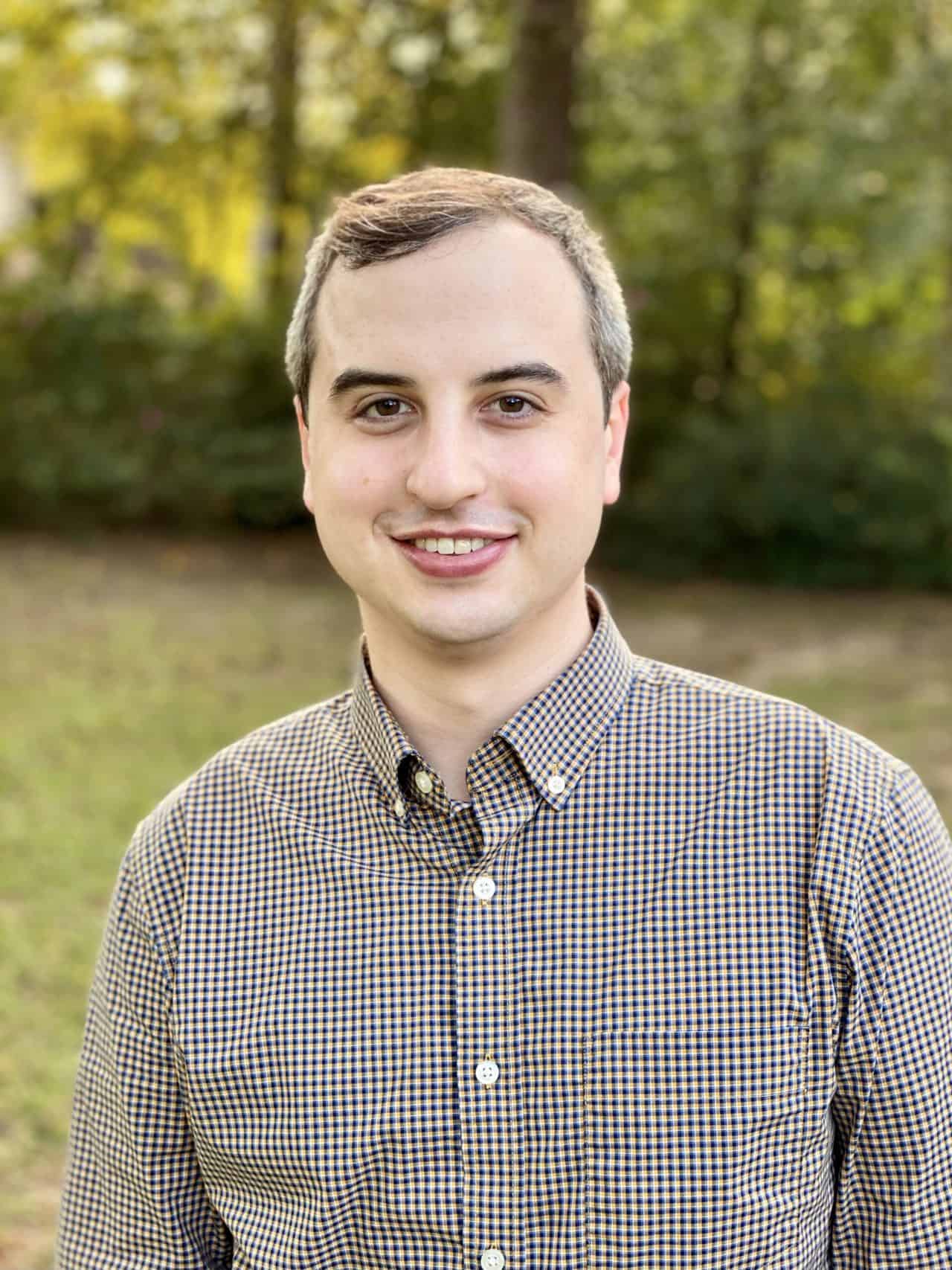 FSU School of Communication Sciences and Disorders (SCSD) doctoral student, Austin Thompson, received a New Century Scholars Doctoral Scholarship from the American-Speech-Language-Hearing Foundation (ASHF).
ASHF provides resources for aspiring students and trailblazers with the potential to create innovative solutions for modern communication disorders. The $10,000 New Century Scholars Doctoral Scholarship reserves the title for candidates with strong plans of pursuing a career as a speech-language teacher-investigator in a university setting.
Fifteen individuals won the scholarship, with Thompson being one of the distinguished recipients. He will be recognized for his achievement at the next annual American Speech-Language-Hearing Association (ASHA) Convention.
Thompson's mentor and SCSD Associate Professor, Yungjung Kim, spoke fondly of her time working with him.
"Austin has worked with me on various research projects focusing on the relationship between speech acoustics and kinematics in people with Parkinson's disease," said Kim. "I am sure that the 2020 New Century Scholars Doctoral Scholarship from ASHF not only provides financial support for Austin's doctoral studies and dissertation, but also reinforces his aspirations of becoming a leading researcher in the field."
CCI spoke with Thompson who shared about the impact of this scholarship on his future career plans in the field of speech-language pathology.
How will the New Century Scholars Doctoral Scholarship support your studies and dissertation?
I'm incredibly thankful to receive this scholarship. From a financial perspective, this scholarship helps me manage tuition fees for the remainder of my study program. Additionally, this scholarship aids me in recruiting participants for my dissertation study. Beyond financial support, this scholarship reaffirms my academic and career ambitions. To be candid, academia is challenging at the moment amid the ongoing pandemic, and this scholarship provides a welcomed pick-me-up.
What are your plans after obtaining your Ph.D.?
After obtaining my Ph.D., I hope to become a professor at a research-intensive university. As a researcher, I aim to advance the diagnostic and treatment practices that speech-language pathologists use with individuals with motor speech disorders, such as Parkinson's disease or amyotrophic lateral sclerosis (ALS). As a professor, I hope to educate and train the next generation of clinicians and researchers within our field.
What motivated you to pursue this path?
The field of speech-language pathology is vast. Our scope of practice includes everything from treating children with articulation and language disorders to adults with cognitive or swallowing deficits. In fact, I initially became interested in this field because of an interest in the deaf community.
As an undergraduate student in Communication Sciences and Disorders, my favorite class was Speech Acoustics. In this class, we learned about various techniques to measure acoustic speech signals. I loved being able to evaluate something subjective, such as the quality of someone's speech, using a clear and objective measure. This class introduced me to speech science, and I've been going deeper and deeper into the rabbit hole ever since. I never knew I wanted to be a speech scientist because I didn't realize speech scientists existed; however, I'm so thankful to have ended up where I am in such an exciting field.
What does winning this scholarship mean to you?
Receiving this scholarship in particular means so much to me. My mentor, Dr. Yunjung Kim, received this same award when she was a doctoral student and earning it myself creates a full-circle moment that's incredibly gratifying. As her first doctoral student, I'm so proud to be able to follow in her footsteps.