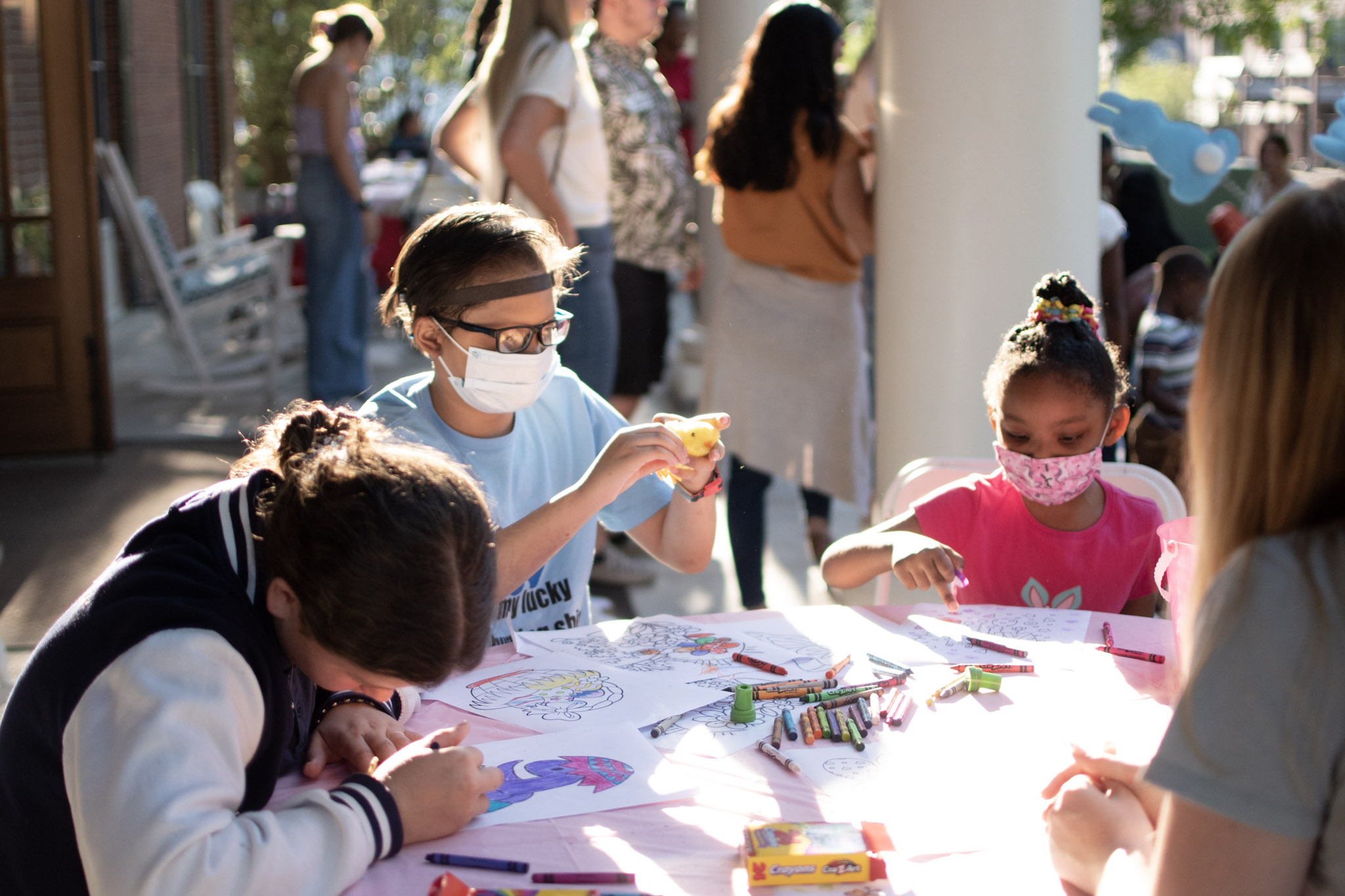 In April of 2022, the sisters of Delta Zeta (DZ) at Florida State University teamed up with the FSU Speech and Hearing Clinic to put on an Easter egg hunt for pediatric clients that have hearing loss.  
This is the first event since the start of the COVID-19 pandemic that DZ was able to host for the Speech and Hearing Clinic at their sorority house.
The children and parents that attended the egg hunt were treated to spring games and fun activities on the lawn of the sorority house, with pizza and refreshments served in the dining area. At the end of the event each child received an Easter basket with candy. 
Sisters from DZ along with graduate students from the School of Communication Science and Disorders were able to speak with parents of the children from the Speech and Hearing Clinic about what was going well with their child, as well as some of the challenges they continue to face. Abigail Perez from Delta Zeta said, "A big takeaway from speaking to the parents is how supportive they are. Just by having a short conversation with them you can see how much love they have for their children. At times it can be difficult, but it is clear that they want the absolute best for their child."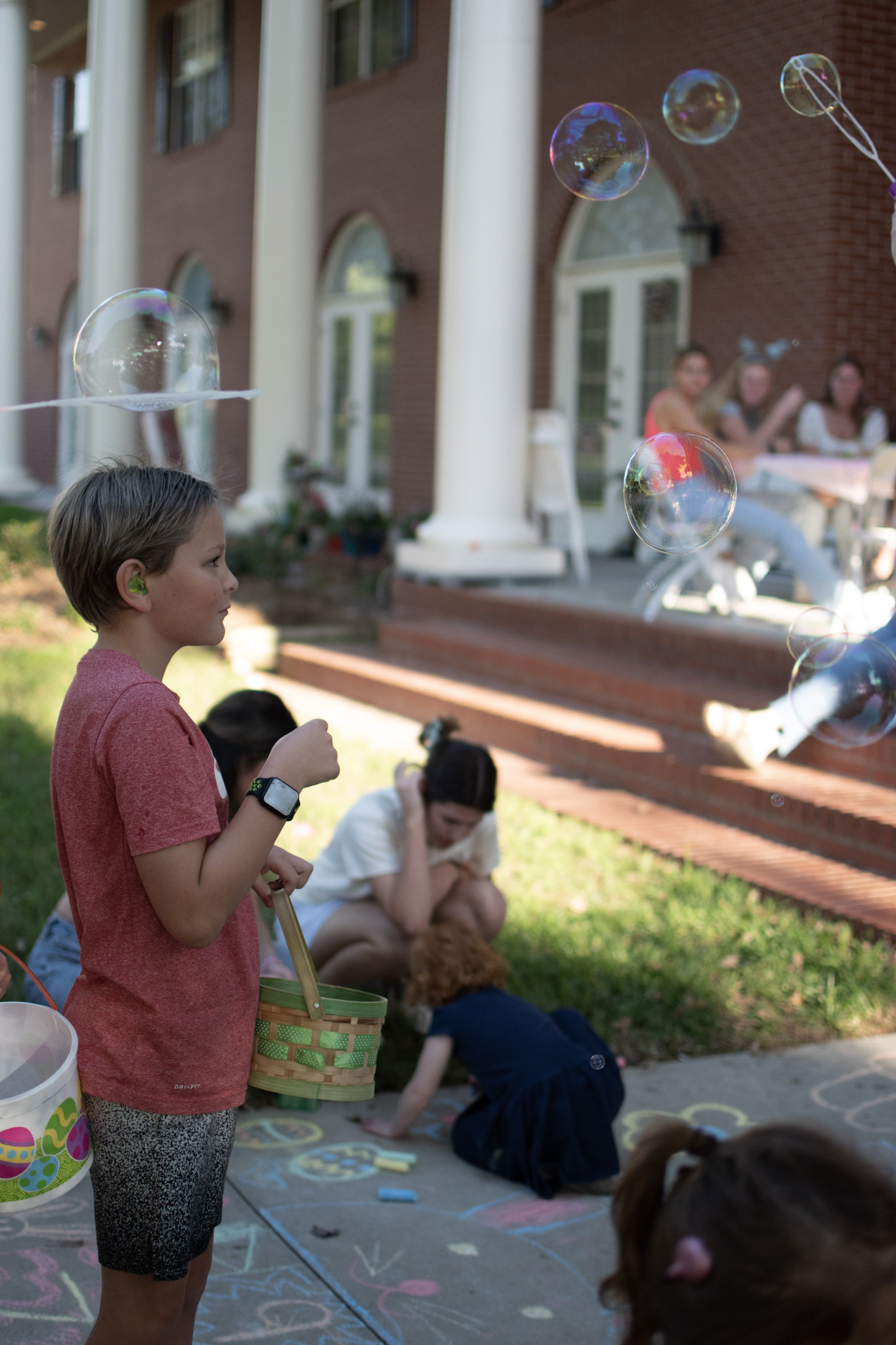 "Some of the insights that parents have shared is that it is a little easier on children with hearing loss these days because everyone is walking around with wireless earbuds so people don't think the hearing devices are so odd," said FSU Speech and Hearing Clinic faculty member Linda Sasser. "Parents of older children encouraged those with newly identified babies with hearing loss that their child would be okay and that there are many services available to them."
The School of Communication Sciences and Disorders with the FSU Speech and Hearing Clinic looks forward to continuing their partnership with the ladies of Delta Zeta for future events. The FSU Speech and Hearing Clinic is also proud to present "Listen Camp" from July 25-29, 2022 at the FSU Reservation. To learn more about "Listen Camp" go to the FSU Summer Listening Camp website.