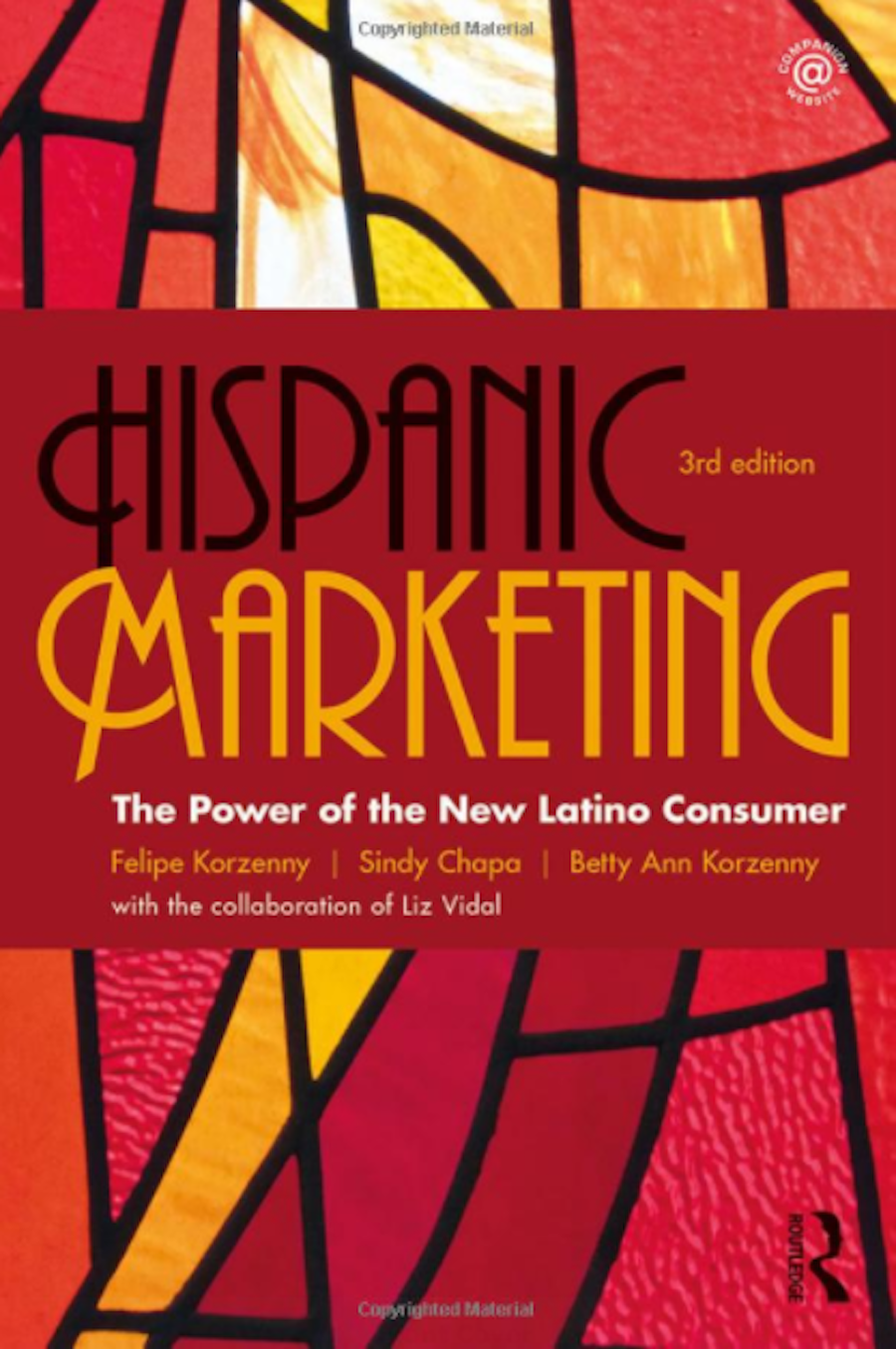 Associate Professor & Director of The Center for Hispanic Marketing Communication, Sindy Chapa, recently co-wrote marketing textbook, Hispanic Marketing: The Power of the New Latino Consumer. Chapa wrote the text book with the founder of the Hispanic Marketing program, Felipe Korzenny. This text is now in its third edition and is intended to provide marketers an insight on the necessary techniques to develop and preform efficient integrated marketing communication strategies focusing on the hispanic market.
This text includes twenty-seven new case studies that highlight digital marketing, theories and concepts on newfound developments in the Hispanic culture alongside a brand new website ideally for instructors that include PowerPoints, videos, and assignment questions and examples.
The book received high accolades from professors around the country, including Alan Albarran, professor at University of North Texas, who says: "Chapa and Korzenny are a welcome addition to anyone teaching, researching, or desiring to learn more about America's fastest growing demographic group… Hispanic Marketing is a "must read" and makes an immediate contribution to marketing literature."
Whether you're a student in the program, a professional in the field or simply interested in the world of hispanic marketing, this book can provide the fundamentals of building and maintaining a meaning full connection between brands and their target market.
Hispanic Marketing: The Power of the New Latino Consumer is available for purchase on Amazon.