Carla Wood, PhD, recently began her position as the Director of the School of Communication Science and Disorders at Florida State. She started as a professor, and now succeeds Dr. Hugh Catts to assist the SCSD.
Wood attended the University of Kansas and studied Speech-Language Pathology, ultimately earning her PhD in that field. She now conducts research surrounding language accessibility for children from a range of backgrounds. These studies stress how different cultural, socio-economic, and linguistic backgrounds can affect literacy and education in the youth.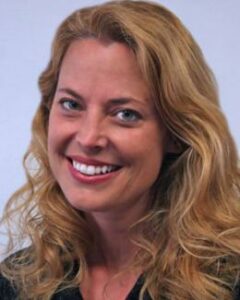 Starting at Florida State in 2005, Wood has served as a professor for many classes within the School of Communication Science and Disorders, such as Language Development and Disorders, Multicultural Multilingual Considerations, and Seminar in Pediatric AAC and Severe Disabilities. Wood states, "I love that our jobs provide ever-changing opportunities in teaching, research, and service. We catch glimpses of rising stars and we have an opportunity to positively shape and impact the lives of next generation superstars."
"It is a privilege to serve the school in this role," shares Wood. "It is an honor to partner with outstanding faculty and staff in SCSD who engage in innovative collaborative research; implement high quality training for students; and disseminate evidence-based practice to improve communication outcomes and quality of life for individuals from diverse ability, socioeconomic, cultural, and linguistic backgrounds."
For more information on Dr. Carla Wood and her research, click here.