Having strong communication and leadership skills can help you excel in any career, even as a pro-athlete. Meet Caroline Westrup – a former Florida State golfer, past LPGA player, and now the Women's Head Golf Coach at the University of Missouri.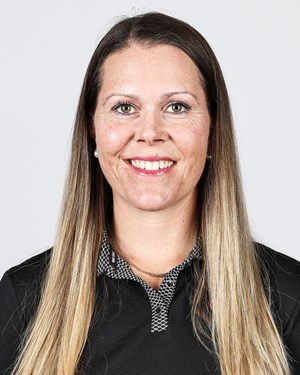 While Westrup majored in Sports Management, she also graduated with a minor in Communication Studies. Westrup attributes much of her success in her career to her education at Florida State University's College of Communication and Information.
"Florida State prepared me well on how to speak for myself and communicate with the players," Westrup said. "It is a dream to come true to be a head coach at an SEC school and especially a school like the University of Missouri. The support I have from the athletic staff and the community in Columbia is amazing."
Westrup is one of FSU's greatest in the golfing world, inducted into the FSU Athletics Hall of Fame in 2019. According to Westrup's biography on Seminoles.com, she is reportedly the "only four-time All-American and the only four-time All-ACC selection in school history."
Retiring as a player in 2018, Westrup started her coaching career at the IMG Academy in Florida and then moved on to become an assistant coach for the Georgia Bulldogs before starting her current position at the University of Missouri.
Coming into the Missouri program, Westrup has high expectations for the Tigers. As someone who has competed at a national and world level, Westrup knows what it takes to get to the top.
"I'm looking to develop the players that are there right now and continue to bring in players with a winning mentality," Westrup said. "I want to compete for an SEC championship and compete nationally."
Check out our previous CCI story on Westrup, after she won her first professional title in 2015!