Meet Blake Brannon, a Communication/Media Studies Alumnus who now covers all things Mississippi sports as a weekend sports anchor in Biloxi.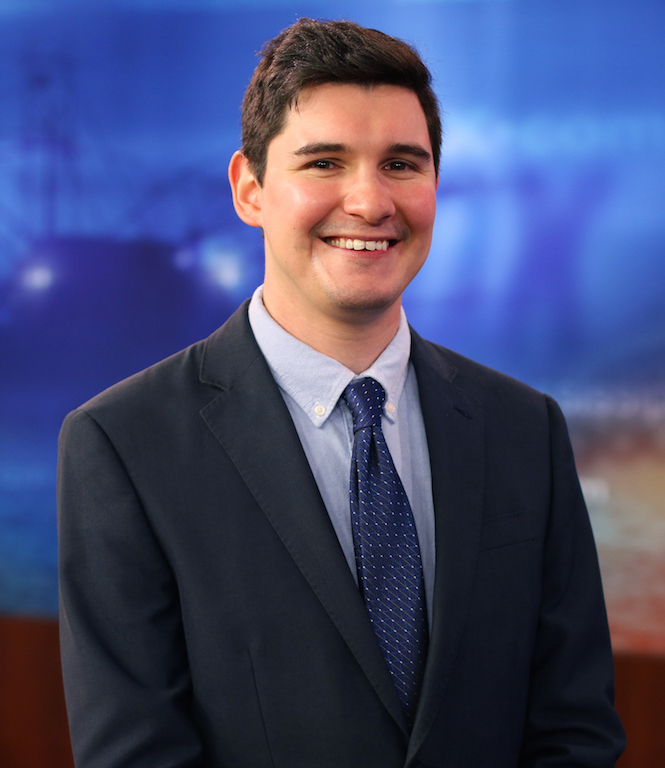 Blake Brannon graduated from FSU in 2017 with a Bachelor's of Arts in Media/Communication Studies. He is originally from Panama City, Florida and now resides in Biloxi, Mississippi. He currently works as the weekend sports anchor for WLOX where he covers everything from high school to professional level sports in the Mississippi gulf coast area. His typical week consists of producing his own stories, including writing and editing as well as determining the order of stories and anchoring. He also often helps WLOX's weekday anchor by shooting games and assembling feature stories as well as prepares for his own segments by shooting live video. He told CCI that his motivation is "a constant drive against complacency."
Blake stated that the greatest piece of advice he has received is to "never let them see you sweat." He also shared that if he had the chance to give his younger self advice he would say, "Don't create a crisis when there isn't one, real ones will come along and when they do, you'll be ready."
The people Blake most strongly admires are his parents, from whom he has inherited his strong work ethic. He told CCI, "They're both schoolteachers, and I admire their work ethic and passion for what they do in the classroom, day and in and day out." To read more about Blake and his work at WLOX, visit https://www.wlox.com/authors/blake.brannon/ .
To learn more about the Media/Communications Studies program, visit https://comm.cci.fsu.edu/programs/undergrad-programs/media-communication-studies/