From February 25 – March 4, Dr. Selena Snowden led an audiology team on the 7th Help Guatemala Hear Service Trip.
The annual trip brought the team, which included 15 students from the School of Communication Science and Disorders (SCSD), to Sololá, Guatemala, where they administered 240 hearing tests and fitted 170 hearing aids.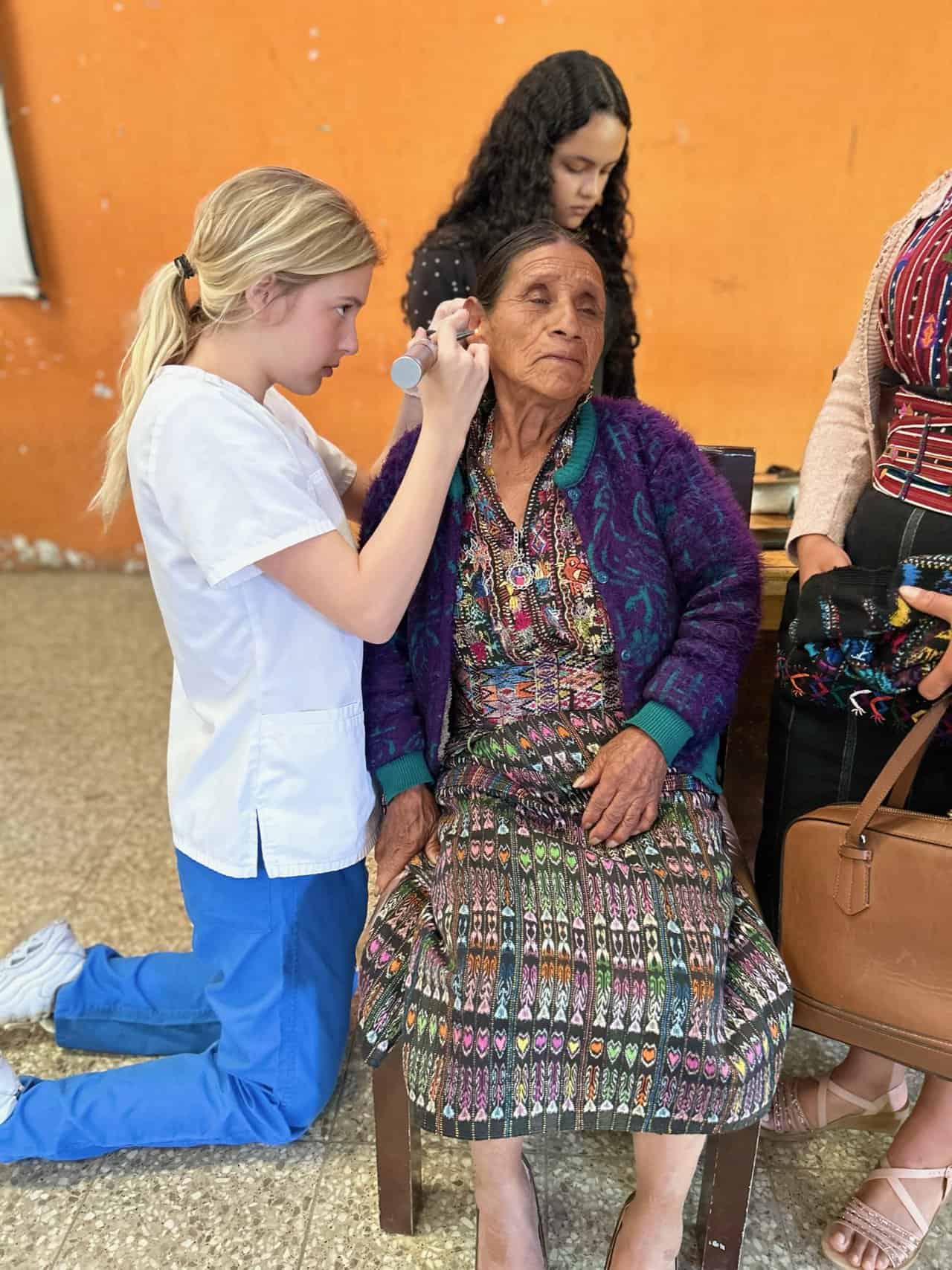 "Having the opportunity to go on the Help Guatemala Hear service trip was one of the most rewarding experiences I've had in my life," said graduate student Korrin Sheahan. "After learning and training with Dr. Snowden for the past couple months, I was able to enhance my audiological skills that we used in Panajachel, serving over 200 people across four days. It was so incredible meeting all the people and getting a glimpse into their culture."
While students gained valuable clinical experience, Snowden had a much more important reason for taking them on this trip.
"To see such need in a country that is so humble is an eye-opening experience for my students," said Snowden. "Many of the patients we see would never have the ability to see a physician or even get an ear wash. The students walk away from this trip with an understanding of the international healthcare need and the safety nets which we may take for granted here in the United States. There's no school that can teach you that."
The service trip has been under Snowden's direction since its creation in 2014. She returns with a team each year in order to continue serving the people of Sololá.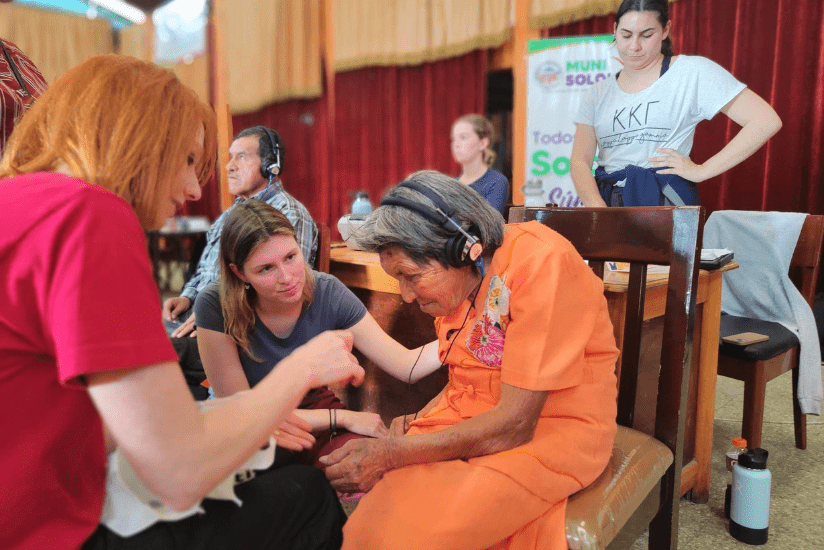 "I didn't want to just go there and then leave. These devices don't last forever; the worst thing we could do would be to give someone the gift of sound only for them to lose it," said Snowden. By making the trip annually, her team is able to check on returning patients and replace any hearing aids that are no longer working properly.
However, Snowden explained that more must be done.
"Though we've tripled the number of people we service on each trip, we've barely scratched the surface of the need in this area, much less the global need. My goal now that we have an established initiative is to keep expanding it. I want us to educate other students across the profession of audiology and help them to establish their own initiatives, whether those initiatives be in Guatemala or in other countries where there is also a need."
Snowden thanked many people for supporting the trip, including Dr. Monica Walker (a fellow audiologist who accompanied the team to Sololá), Porch de Salomon (an outreach organization which coordinates the trip each year with Sololá's local government), SCSD alumna Kaki Pope (who provides equipment for the team each year), the SCSD faculty and staff, who donate each year to support the initiative, and Florida State University, which allows the trip to continue year after year.