Sunflower County Filmmaker's Academy (SCFA) is an organization that hosts a 5-week long filmmaker's workshop for high school students interested in film with the help of the W.K. Kellogg Foundation. The second-ever workshop was held from June 21 to July 3rd, 2021. Over 20 students worked on intense documentaries and learn technical camera skills, all while combining their studies with Civil Rights history.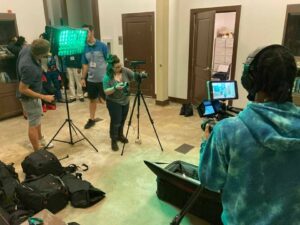 SCFA works in collaboration with Fannie Lou Hamer's niece, Monica Land. Hamer was a powerful voice in the Civil Rights movement and fought for equality and activism surrounding voters' rights, freedom of speech, health care for Black women, and much more, often cited for her speech at the Democratic National Convention in 1964. Monica Land sought to create a documentary about her inspiring aunt, and after receiving a grant through the Kellogg Foundation, that dream became a reality.
Fannie Lou Hamer's America, the documentary surrounding Hamer's life and impact, is currently in the final stages of its production. This film and Hamer's message helped inspired the SCFA workshop, as Hamer was a huge proponent of education and prioritization of the youth and their dreams.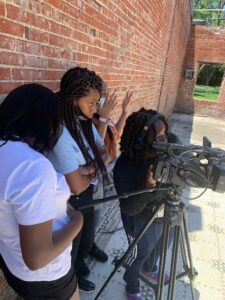 "Aunt Fannie Lou really loved young people," said Land. "She worked with young people. She had a high regard for them and she believed in education." Land feels her way of continuing her aunt's mission is through providing these resources for students and meshing Civil Rights history with creative outlets such as filmmaking. Students were able to learn from speakers like Wright Thompson, writer for ESPN and the Atlantic, who offered advice and knowledge about the field.
FSU College of Communication and Information alumni Dr. Pablo Correa and Kyle Jones were some of the instructors that served on the SCFA team during the workshop. Dr. Davis Houck, Professor of Rhetorical Studies at FSU, served as the Academic Coordinator, and Brian Graves, Associate Professor of Media and Technology in FSU's School of Communication, was one of the guest instructors.
Students had the opportunity to gain hands-on experience all while learning how important filmmaking is and how they can create impactful work that touches on important topics, such as Fannie Lou Hamer's America and its depiction of this esteemed Civil Rights activist.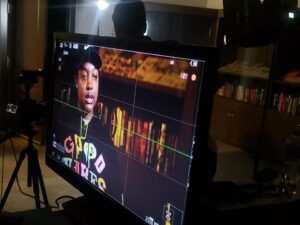 "The friendships we made will last a lifetime and we can't wait to get back," said Houck. "The SCFA is part of a vision to bring Fannie Lou Hamer's story and hopes for the Mississippi Delta and the counties she labored and organized in for so many years. Part of that vision is to help educate Delta youth."
To learn more about resources and information on Fannie Lou Hamer, click here.