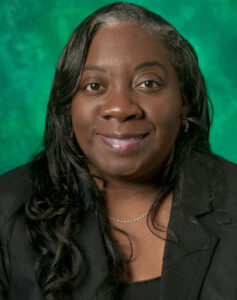 FSU iSchool Alumna Dr. Daniella Smith has been awarded the Hazel Harvey Peace Endowed Professorship by the University of North Texas.
After earning her Ph.D. from Florida State University, Dr. Smith joined the University of North Texas in 2010. She currently serves as the Director of the Information Science Ph.D. program. Her research interests include STEM education, school libraries, children and young adult services in libraries, and library and information science education. Dr. Smith is also currently involved in a variety of projects based in the STEM field. She frequently studies how librarians engage in leadership activities, as well as how school libraries can facilitate student learning of STEM-based skills. Dr. Smith has made many meaningful contributions to the field, frequently presenting at conferences and publishing several peer-reviewed articles.
Dr. Smith credits the FSU School of Information with giving her the tools needed for a successful career in Information Science. "The FSU iSchool provided the educational foundation that I needed to begin and sustain my career in the Library and Information Science field." said Dr. Smith. "By the time I finished my doctoral education, I had the experience that I needed to pursue a career in academia, while understanding the complexities of the profession. I am thankful for the opportunities that were afforded to me and the people who shared their knowledge and resources with me. The professors in the iSchool are exceptional scholars who are examples of how to succeed in teaching, research, and service."
Hazel Harvey Peace (1907-2008) was an African American educator, activist, and community leader in Fort Worth, Texas. In her lifetime, she made many significant contributions to racial equality in education. The professorship, which focuses on children's library services, was created in 2007 in her honor.
When asked about this honor, Dr. Smith said, "Hazel Harvey Peace was a remarkable woman who was a change agent. She used her platform to create solutions for societal issues. She poured her knowledge into her students and recognized the importance of libraries.  I want to have a local, international, and global impact that expands the vision of Hazel Harvey Peace and many others who have paved the path making it possible for me to succeed. Going forward, I see that I have a mission to make a greater contribution to LIS." She went on to add, "I feel honored to be selected as the Hazel Harvey Peace Endowed Professor of Children's Library Services. I appreciate being recognized for my efforts. I understand that the honor should be accompanied by hard work and a commitment to furthering research in LIS with attention to children's needs. Therefore, being selected means that I have a lot of work to do to further the legacy of Hazel Harvey Peace."
To read more about Hazel Harvey Peace, click here.
To read more about the endowment, click here.