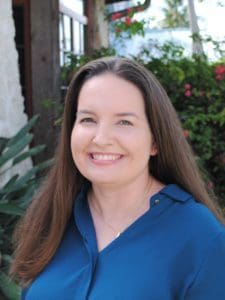 Master of Science and Information student Jillian Dunne has been named a member of the 2019 Voice of Youth Advocates (VOYA) Student Advisory Board. As a member, Dunne will be able to offer her unique perspective in board meetings, learn how a magazine is published, conduct thorough research within the field of youth studies, discuss new ideas within the youth services landscape, as well as make valuable connections in the professional YA services field with the assignment of a personal mentor.
Founded in 1978, VOYA Magazine is the leading library journal dedicated to the needs of young adult librarians, the advocacy of young adults, and the promotion of young adult literature and reading.​ They adhere​ ​to​ ​three​ ​underlying​ ​principles: specialized​ ​library​ ​services​ ​for​ ​young​ ​adults,​ ​intellectual​ ​freedom​ ​and​ ​equal​ ​access,​ ​and youth​ ​advocacy​ ​and​ ​youth​ ​participation.
Dunne has been a longtime supporter of youth services and has followed her passion throughout her professional career which led her straight to FSU. "I started looking into how I could pursue that interest and discovered that library science sounded like a perfect fit for me. I decided to pursue my Master's degree in Library & Information Studies with an emphasis on youth services through Florida State University's Distance Learning program."
Read more about her appointment on the Voice of Youth Advocates (VOYA) website by clicking here.