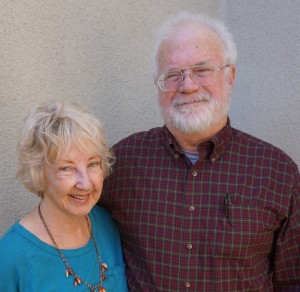 From working in both academic and public libraries to working as a support services contract manager for NASA, Doreen Cohen (van Assenderp) (M.A., Library Science '68) has utilized her degree in a variety of exciting and unexpected ventures. Cohen earned her B.A. in History in 1966 from FSU and then traveled to FSU's Florence Study Center from 1966-1967 for Graduate Studies in Humanities. In 1968, she earned her M.A. in Library Science.
The first two decades of Cohen's career adventure were spent working in both academic and public libraries. As a librarian, she worked in reference, cataloging, and acquisitions as well as public access computers. In 1988, Cohen's career came into focus at the the NASA Ames Research Center, where she worked to support the research community. She served as the library contract manager for 10 years and the contract project manager for another 12 years. She says the best part about working at NASA is being part of an organization that benefits humankind.
She explains, "We are better able to take care of the earth the more we know about the universe."
Of course, in our ever-changing technological world, the library science discipline has changed over the years with the introduction of new research and inventions. The technical libraries of Silicon Valley were in their prime during the 1980s and 1990s, before site licensing allowed websites to be accessed from the desktop instead of only from libraries. The NASA Ames Research Center felt the effects of this shift from a physical library to a networked site-wide online environment managed by the library staff.
Cohen illustrates, "The library portion of our contract went from over 20 full-time employees to three or four; the building was reduced form three floors to only using the basement."
She has lived in Los Altos, CA for 44 years and will celebrate her 45th wedding anniversary this year. Retirement allows time for many other pursuits. With oral history as a long-time interest since graduate school, she enjoys volunteering for both the community and the Stanford Historical Society oral history programs. She is active in the Los Altos Art Club, creating fabric artwork. She continues her interest in the Italian culture by studying the language and participating in Circolo del Libro, a local Italian book club. In February 2016, she hopes to attend the 50th reunion of the Study Center in Florence, where she served as the first library assistant in 1966-67, the year of the historic flood.
If you are interested in the MLIS program, click here to access the program's website. Additionally, information about the FSU Study Center in Florence can be found here.