The Basics
Name: Anna Benbrook
Degree: Master's in Integrated Marketing Communications
Graduation Year: 2015
Hometown: Niceville, Florida
Current City: Atlanta, Georgia
Job: Health Educator, the Emory-CDC AIDS Clinical Trials Group (ACTG)
 
Meet Anna
Who do you admire and why?
Ruth Bader Ginsburg. She is such a brilliant, strong, and vocal woman.
What Jeopardy category could you clear, no problem?
"Let's Rap, Kids!"
Favorite snack?
Carrots or whatever marked as "FREE! Eat me!" in the office break room
Best account to follow on social media?
Trying to decide between @SheaSerrano and @chrissyteigen.
Best piece of advice you've received?
Be tenacious. Stay resilient. Always have a plan.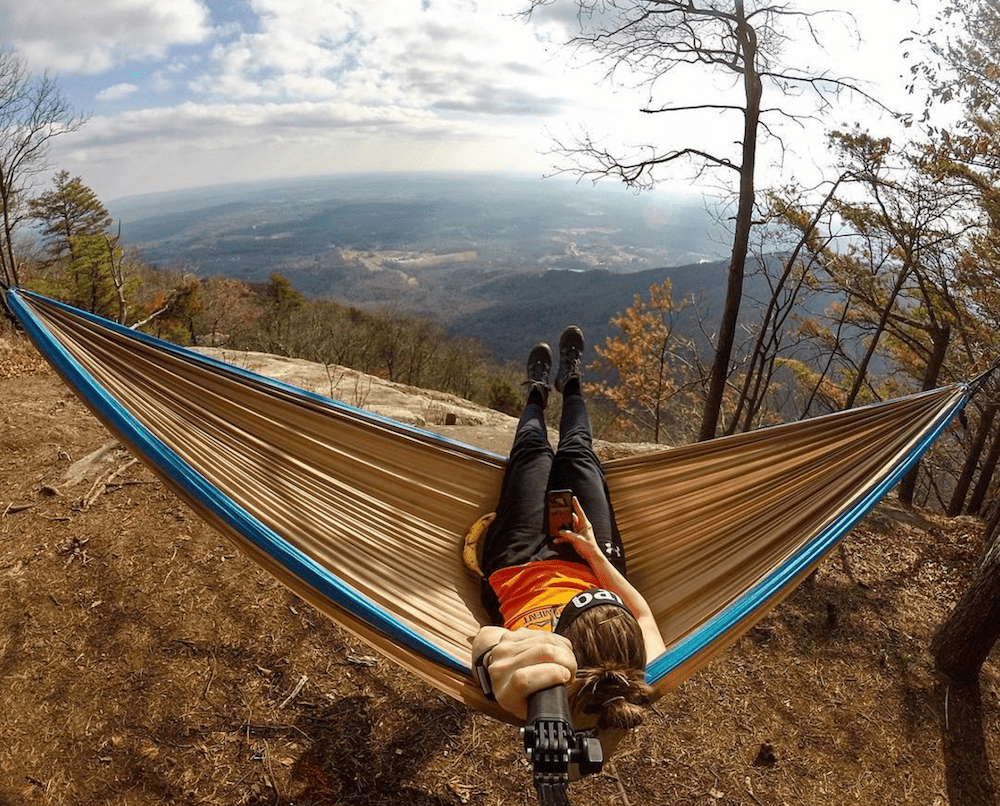 The Career
Tell us about your job:
The Emory-CDC AIDS Clinical Trials Group (it's a mouthful, isn't it?) is a segment of the largest international network of "expert clinical and translational investigators and therapeutic clinical trials units in the world. These investigators and units serve as the major resource for HIV/AIDS research, treatment, care, and training/education in their communities." In my role as a health educator, I go into the Atlanta community and, you guessed it, educate. We speak and collaborate with clinicians, community leaders, non-profit organizations, and universities on the importance of our clinical. I'm the liaison between the medical lens and the community. In other words I have to figure out ways to translate "Safety and Efficacy of Sirolimus for HIV Reservoir Reduction in Individuals on Suppressive Antiretroviral Therapy" and all of it's components into language people would understand, while also recruiting for the trials.
What does your average day look like?
Though it varies day by day for the most part I'm in the women's clinic at the Grady Infectious Disease Program in the morning. While there I talk to clinicians, screen potential study volunteer's medical records, and speak directly to patients about our trials. Then it's lunch time, which is vital for sanity etc. After filling my stomach with semi-healthy food there are typically two options with what I will do with the rest of my afternoon. The first is to go in the community and do exactly as described above – maybe table at an HIV conference, maybe speak to a doctor's office about the future research studies and how we are heading toward a cure agenda. The other option, is to do more administrative work. This would include contacting potential units and people to collaborate with or designing and creating marketing materials for our studies, community advisory board, or any upcoming events.
How did your education prepare you for your career?
It prepared me in a more atypical fashion. As you can see, I'm clearly not working at an ad agency or doing any 100% direct communications work. I came into the FSU program with a BS and MS in health education so obtaining a second master's more so heightened what I could already do and broadened my career path. So, in a nutshell, my previous education laid the foundation and built the house for my current career whereas my education from FSU added flowers on the porch and stainless steel appliances – so made me more marketable as a health and communications professional.
How has working in your industry changed the way you look at the world?
Again my industry is different than the communications industry. My industry is more like a social work job where you are constantly helping people who are affected by HIV and forging partnerships with other non profits to amplify our efforts. Being able to help people and seeing them smile is a great feeling. On the flip side sometimes you have to deliver life changing news that can be devastating. With that, you learn to have more empathy and kindness when dealing with anyone in life – most people are going through things that you would never even know, so why be unnecessarily mean?
Who do you look to for inspiration?
I look to a lot of people and things for inspiration. Though it may sound arrogant but a lot of my inspiration comes from myself. I look at how far I've come and all of the hurdles that I have jumped to get to where I am. Looking back helps further propel me further. I also like to go for hikes for inspiration. There is nothing like being in the wilderness on the edge of a mountain that brings me stereotypical inspiration. And finally I find inspiration in my every day interactions with both people I know and complete strangers.
How do you handle work-life balance?
Two words: Roller Derby. There is nothing that will help me balance working late hours or the stress of the job like hopping on the track and avoiding hits from teammates. It is also incredibly empowering to see the strength that your body is fully capable of.
What advice would you give yourself in college?
Get involved. In fact, I wish I would have gotten more involved when I was in college. I played a lot of intramural sports and joined maybe one club toward my later years (you know, once you realize your resume is bleak) but there is so much going on and I did not take advantage of it all. Plus by getting involved you have the opportunity to meet different people from different backgrounds and which can aid in expanding your world view and help you become more vulnerable.
Connect with Anna
Instagram // Twitter//LinkedIn