Neleen Leslie earned her Master of Science degree from Florida State University in Integrated Marketing Communication in 2011.  In 2015, through rigorous classes and exploring her academic passions, she obtained her Master of Science in Measurement and Statistics as well as her Ph.D. in Mass Communication from FSU. This is no small feat for a first-generation college student who started attending classes so far from her hometown of Shrewsbury Logwood, Jamaica, at the age of 17. Now, Neleen holds the title of Program Director of Graduate Studies in the School of Advanced Management at one of her alma maters: the University of Technology, Jamaica (UTech) in Kingston, Jamaica. She received her Bachelor of Business Administration, Marketing, and International Business at UTech in 2007.
As Program Director, Neleen is responsible for managing the masters and doctoral programs offered in the College of Business and Management. This includes curriculum development, recruitment, brand building, and assisting students in whatever capacity they need. She also teaches marketing courses and supervises student research in the undergraduate BBA program in the School of Business Administration and graduate programs in the School of Advanced Management.
Neleen is thriving in her position and feels like it's the perfect fit. She said, "The best part of my job is the opportunity to change students' lives for the better both in and out of the classroom. Not only do I get to teach students, but as an administrator, I can work to improve how we deliver value to our students."
To learn more about Neleen, read our Q&A: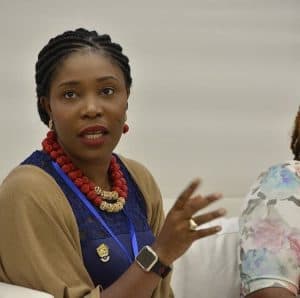 What is your favorite place in the world?
Budapest, Hungary.
Best account to follow on social media?
I'm torn between Ad Age and The Washington Post.
Where do you look for inspiration?
Reflecting on the past, my family, and how far we've come. That normally gives me that extra push.
What was the last show you binge-watched?
Anne with an E on Netflix.
How did you become interested in this career/field?
I became interested in research and teaching as a graduate student in the IMC masters program at Florida State. Professors like Dr. McDowell, Dr. Korzenny and Dr. Heald inspired me to pursue advanced studies and pursue this career path.
What would you say to someone who doesn't know what career they'd like to pursue?
Start off by thinking about what you're passionate about. Find a way to turn your passion into a career. It doesn't have to be something corporate, if you love helping others, who knows? You could start a non-profit. Just find a way to do what you love.
What advice would you give yourself in college?
I'd tell my younger self to have fun, but work hard too. It's amazing what you learn just by reading a little.
Who do you admire and why?
My mom. Her strength and perseverance continues to amaze me.