Written by Ebe Randeree
For the 12th year, students from FSU traveled to Orlando to lead, present and participate in the Annual Fall Technology Student Association (TSA) Conference.  The mission of TSA is to prepare its members for the challenges of a dynamic world by promoting technological literacy, leadership and problem-solving. FSU students included many student RSO leaders as well as students in the IT Leadership Class (LIS4480).
Over 250,000 students from around the nation participate in TSA, working on leadership and technical skills, and competing in over 70 events from Biotechnology to Dragster Design to Drones. TSA students are 100% likely to graduate from high school, with high female and minority representation, the Florida group is nearing 50,000 middle and high school students. TSA members learn problem-solving, decision-making, critical thinking, and leadership skills as they relate to design, communications, power, energy, transportation, engineering, manufacturing, construction, and biotechnology. This year saw the largest group of leadership participants, 497 registered attendees.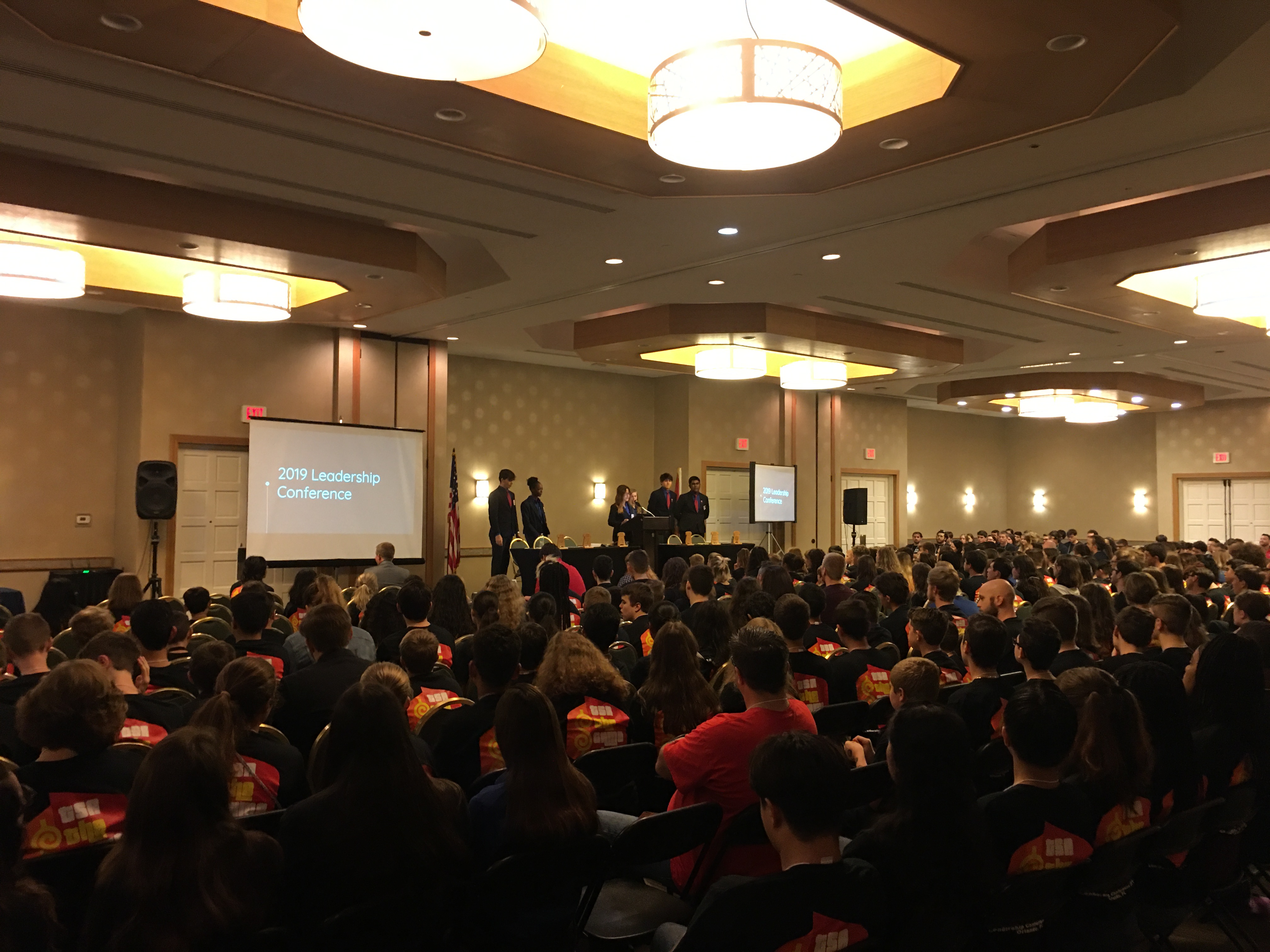 TSA can make an impact in the lives of the students who participate. FSU STARS President, Rhiannon Jacobson is a former TSA member. "TSA has given me so many opportunities throughout the years," she says. "From competing at the State and National level, to the continual growth of leadership skills, TSA shaped me into the leader and student I am today. I love coming back year after year and watching students grow as leaders within only a few short days. Although conferences come and go, the skills acquired from workshops, leadership activities, and events will last a lifetime."
Associate Dean at FSU's College of Communication & Information, Ebe Randeree has served on the TSA Board since 2008. According to Randeree, "FSU has participated with TSA since 2007 helping with both the Leadership Conference, the College Fairs, and the Spring State Conferences. We have had numerous TSA students attend FSU and join CCI. Besides promoting FSU to STEM students, our college students that help at the conference engage in developing the next generation of tech leaders, mentoring middle and high school and giving back to the community." FSU students work with teams of 20 high school students each from various Florida schools to build leadership skills, improve communication, and lead their group to compete in a skills tournament.
While in Orlando, the students visited with State Rep., Anna Eskamani (HD47). Eskamani youth and energy made her a strong candidate for leadership; in her short time in office, she has led on many issues and pushed her party to take on tough topics in Florida. Her success in her district has inspired other young Floridians to get engaged with the Legislature. Anna has drawn national and international attention and is known as a highly effective leader. With so many student leaders on the trip, meeting with Anna and talking about leadership challenges was a perfect match.
While at the conference, FSU students presented topics for the attendees on:
Information Validity and Fake News
Preparing for College
Effective Communication Techniques
Highlighting your TSA Success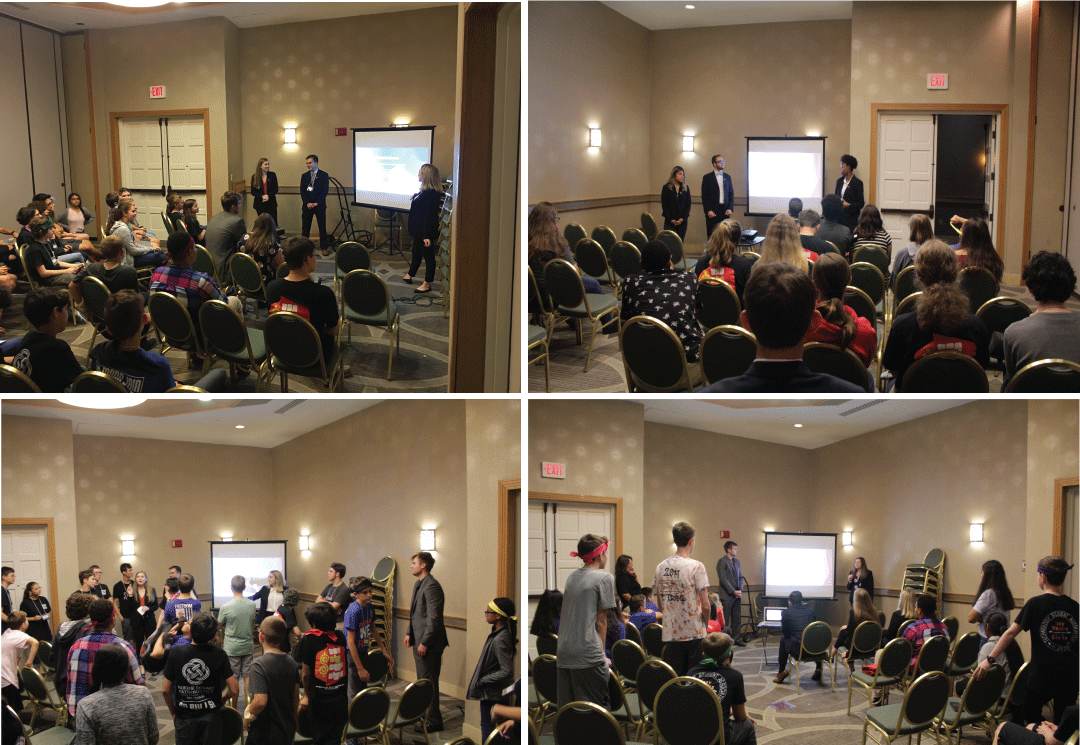 The FSU students that participated were:
Rhiannon Jacobson
Kelly Newbrough
Kara Knack
Cameron Chisolm
Mikayla Owen
Katterin Soto
Joey Rittenhouse
Luke Nitti
Zach Goraum
Alex Moerschbacher
While in Orlando, the students also hosted alumni from CCI (Milton Ramer, Meredith Hall, Christian Pughe, Danielle Cuccaro, Addlyn Teague, Nick Hall, and Stephanie Plucinsky).