On April 22, 2023, Drs. Zhe He and Shuyuan Ho Metcalfe spoke at the Machine Learning Expo (MLx), hosted by Florida State University in the Jim Moran Building.
MLx is an annual conference that brings together FSU faculty, researchers, staff, and students to learn about the latest machine learning and artificial intelligence (AI) trends and how they can be used to solve real-world problems.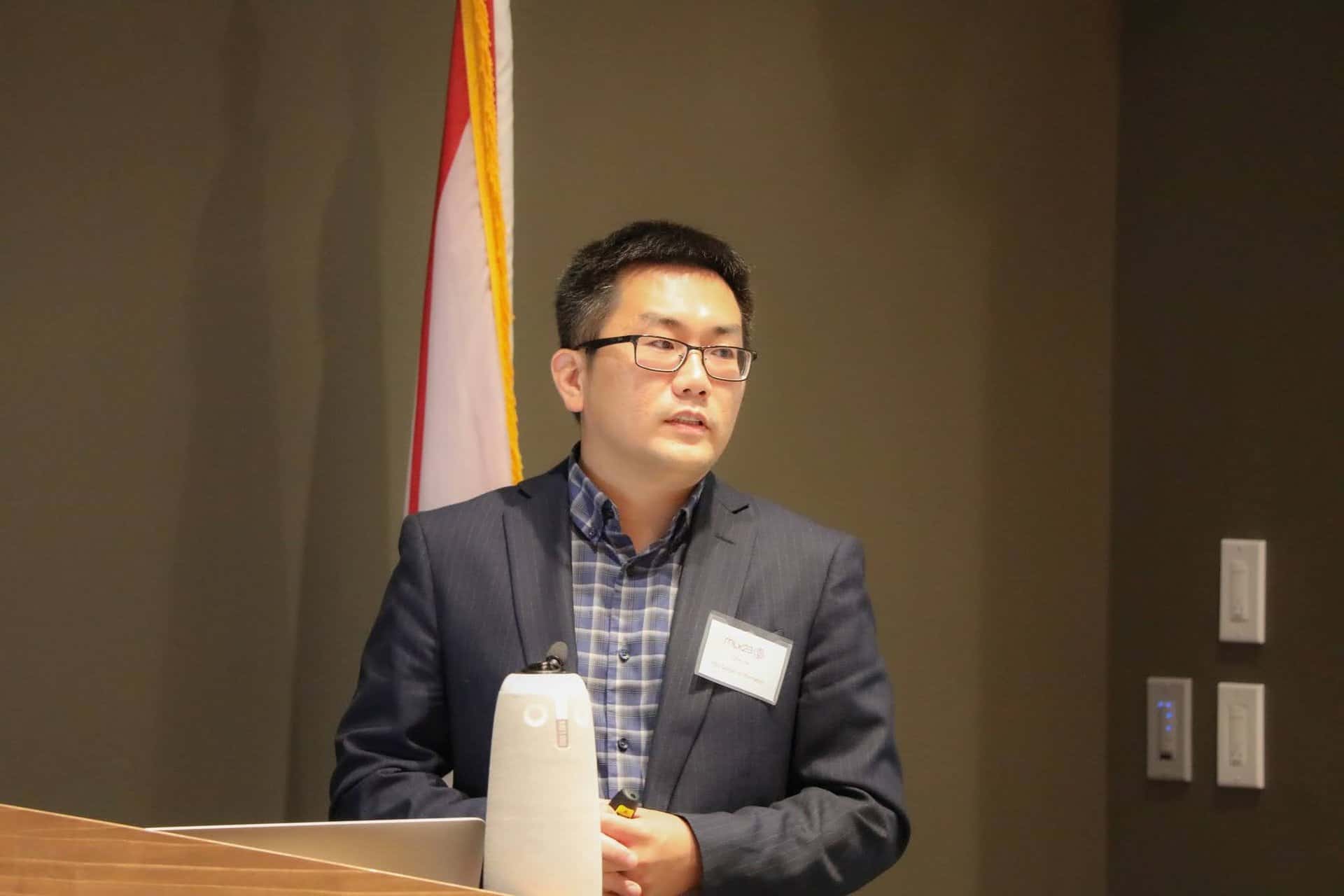 He's presentation, "Harnessing Explainable, Equitable, and Actionable AI to Improve Health", looked at recent research efforts on enhancing the interpretability of machine learning and deep learning models for predicting health outcomes among patients with cardiovascular diseases using EHR data. He also talked about ways to balance the trade-off between accuracy and interpretability considering the potential biases in health data.
"I hope the audience will learn the state-of-art techniques for explainable AI in medicine and ways to address the issues of bias and transparency in these models," He said. This was his third time presenting at the conference, and his first time serving as part of MLx's Organizing Committee.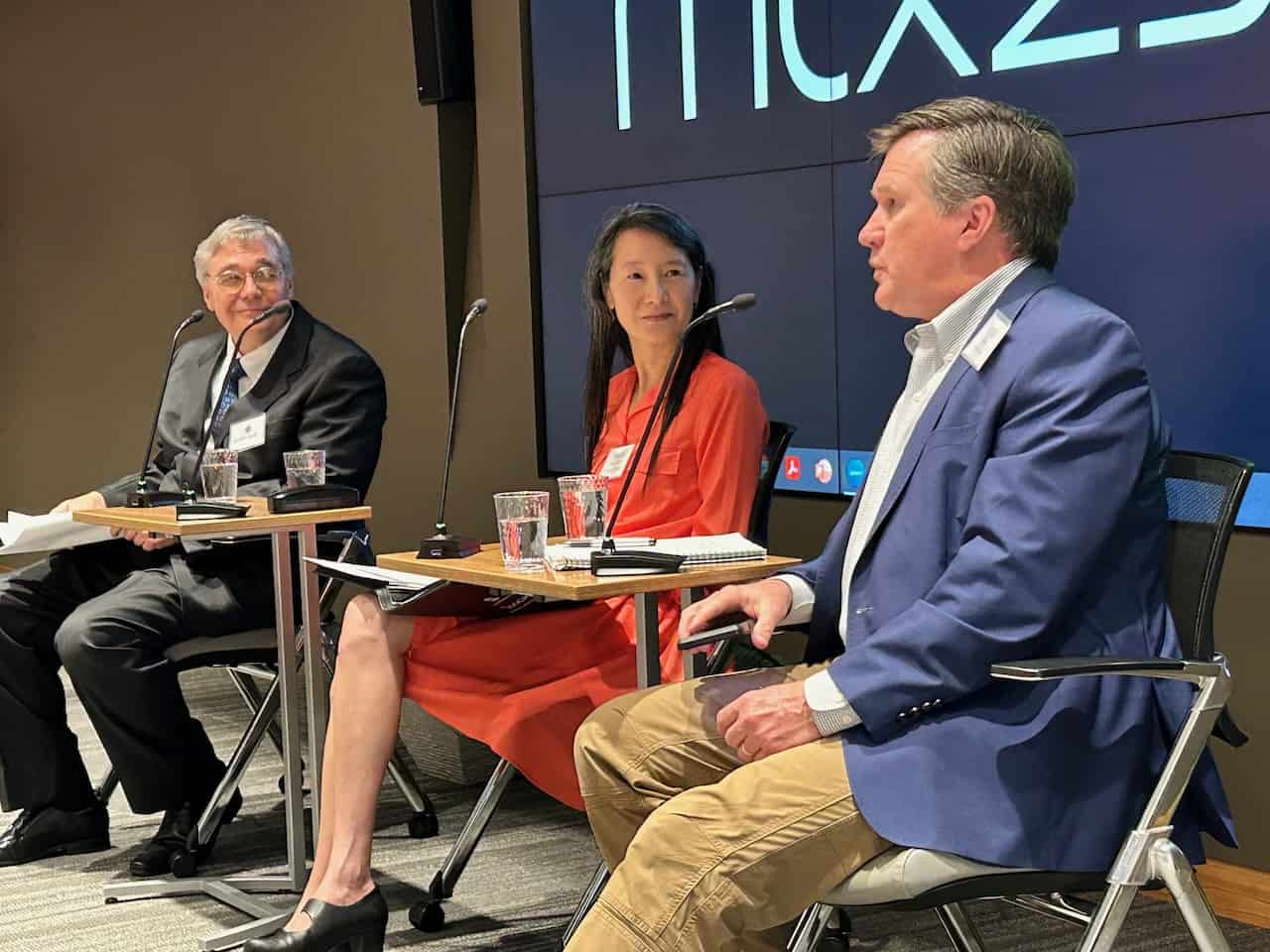 Metcalfe spoke on the panel "Ethics and Education", which focused on the ethical concerns that can arise when teaching machine learning and artificial intelligence. When asked about the takeaways from the panel, Metcalfe said, "AI is artificial and cannot always substitute human intelligence. This makes a professor's job even more important – to verify and differentiate truth from false, and to facilitate learning, critical thinking, and problem-solving skills."
Her research team plans to continue their work in this area. In June 2023, they will present their research paper on "Ethics in AI Adoption" at the ACM Special Interest Group on Management Information Systems (SIGMIS).