The 2021 TalTech Conference will be held on November 2nd from 8 a.m. to 3 p.m. in the Turnbull Conference Center. This conference will provide participants with an exciting opportunity to ne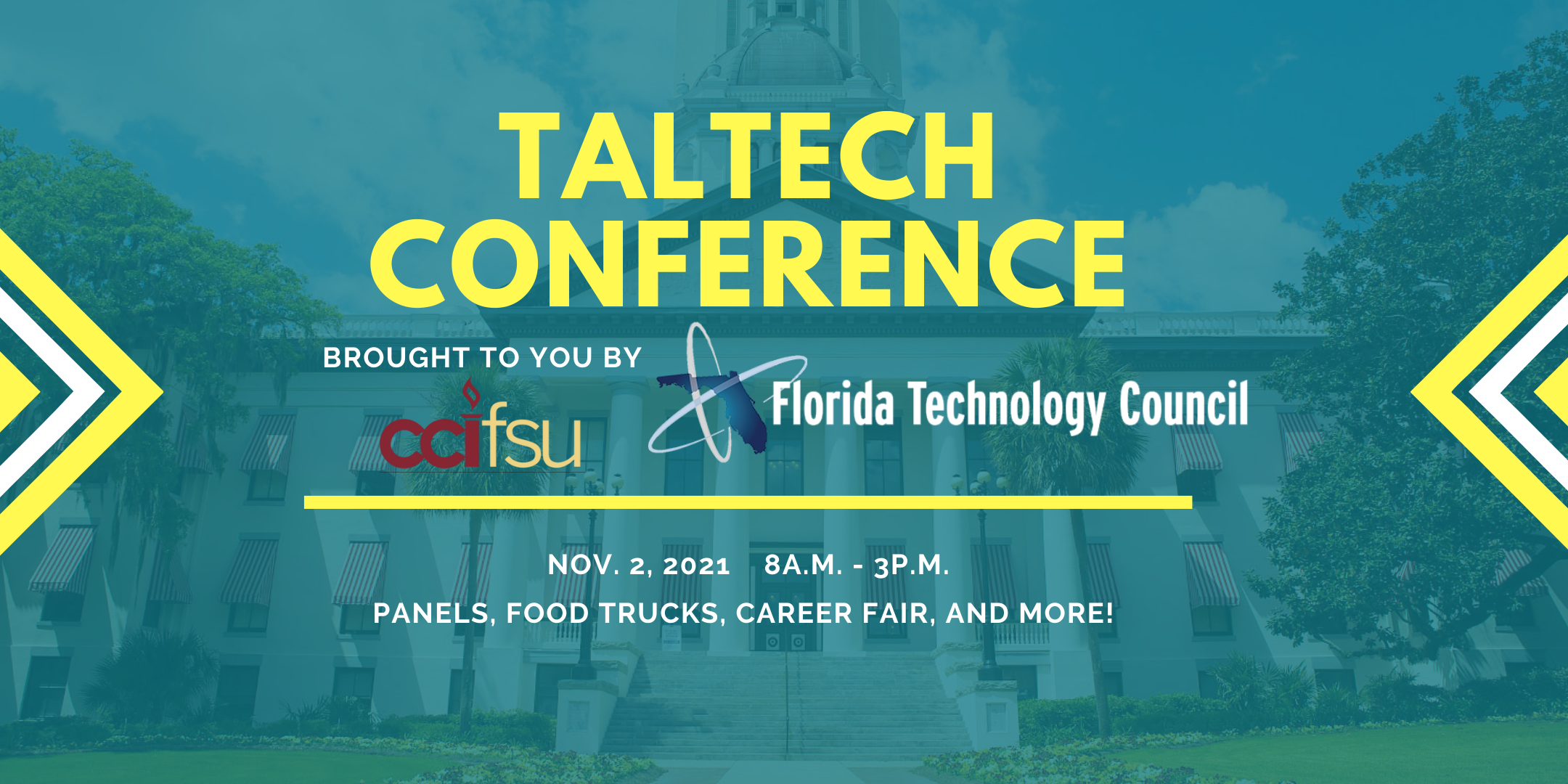 twork with professionals in the technology field. All FAMU, FSU, and TCC students are welcome to attend. To register as a student, click here. 
The conference will focus on answering three questions:
What is the current state of the technology industry in Tallahassee?
How are educational institutions developing talent?
What opportunities exist across the state for collaboration?
The conference will also offer eleven "Deep Dives" into various areas with industry leaders, including Cyber Security, Software Development, Project Management, Health IT, FinTech, IT Support, Digital/Social, Working with the State, Fiber, Entrepreneurship, and AI/VR/AR.
The conference is sponsored by the Florida Technology Council and the College of Communication & Information. This conference is an opportunity for leading technology brands to join with education, government, and business sectors to promote technology growth in the Tallahassee area.  To register, visit the Eventbrite link.  To connect with the conference, visit: https://linktr.ee/taltech
The conference agenda is below: