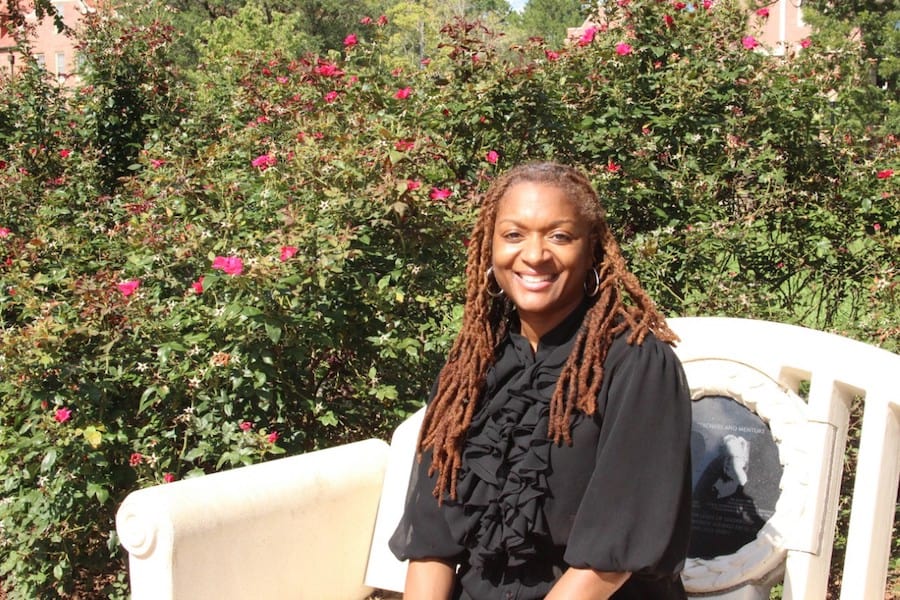 School of Information Assistant Professor Yolanda Rankin, Ph.D., was awarded a McKnight Junior Faculty Development Fellowship for the 2020 – 2021 academic year.
The award is given by the Florida Education Fund (FEF) that has awarded over 230 Junior Faculty Fellowships to historically underrepresented minorities and women since its founding in 1984. In an effort to support faculty diversity, tenure, and promotion within Florida colleges and universities, the program awards fellows with a one-year sabbatical with full salary and benefits in order to engage in research and training projects.
"I am delighted to have the opportunity to continue my research concerning the recruitment and retention of Black women in computing," Rankin said, "The McKnight Junior Faculty Fellowship will enable me to accomplish three things: 1. establish a baseline of the social capital of Black women in computing; 2. conduct multiple 'sister circles' of  the experiences of Black women navigating the computing ecosystem; and 3. create a digital repository of resources that promote the professional development of Black women who aspire to careers in the field of computing."
Rankin joined the faculty of the School of Information in Fall 2017 after accumulating over 12 years of industry experience. She developed software tools that enable geographically distributed employees to work together during her tenure at IBM Research Lab – Almaden. She also worked as a senior program manager developing optical subsystems at Luxcore Networks, and as a software engineer developing and deploying wireless applications and features at Lucent Technologies Bell Labs.
Earlier this year, Rankin received an NSF grant for her project, "Building a Sisterhood in Computing (BASiC)," and in 2017 was awarded an NSF EAGER Grant for her research project, "Computer-Based Social Interactions to Facilitate Language Learning."
Click here to learn more Rankin's research and teaching experiences.