CCI visiting faculty member Maurice Johnson will be presenting his research at the upcoming American Educational Research Association (AERA) Annual Meeting, which will be held April 21-26 in San Diego, California.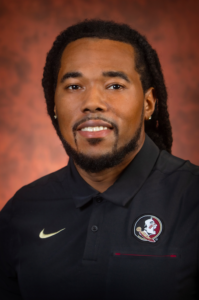 Johnson will be joined by Dr. Vanessa Ochoa, Ph.D (East Los Angeles College) and Dr. Asif Wilson, Ph.D. (University of Illinois Urbana-Champaign). The title of their study is Beats, Rhymes, and Life: A Testimonio of Hip Hop as Collective Leadership in P-20 Schools.  
Methodologically, the group utilized testimonio, an approach that emerged from Latina Feminist Scholarship, to theorize and reflect on their own experiences as school leaders in P-20 schools.  
 "Our paper is a collective testimonio that presents a conceptualization of Culturally Sustaining Hip Hop School Leadership (CSHHSL)," Johnson said. "Hip Hop culture is composed of four core elements (emceeing, djing, tagging, breaking, and later a fifth, knowledge. Out of our personal experiences, we have developed five core elements of CSHHSL: sampling, coding, blending, knowledge of self, and creating and maintaining the cypher."  
While Hip Hop culture is a worldwide phenomenon and a recognizable term in many households across the world, it is not widely utilized within P-20 educational spaces to engage students, to teach them, and as a tool of assessment. 
"I love that we are creating and building new knowledge in our chosen area. Our research is intended to support other P-20 school leaders in creating and sustaining more loving, equitable, and just educational conditions for their staff, students, their families, and the communities that they serve." said Johnson.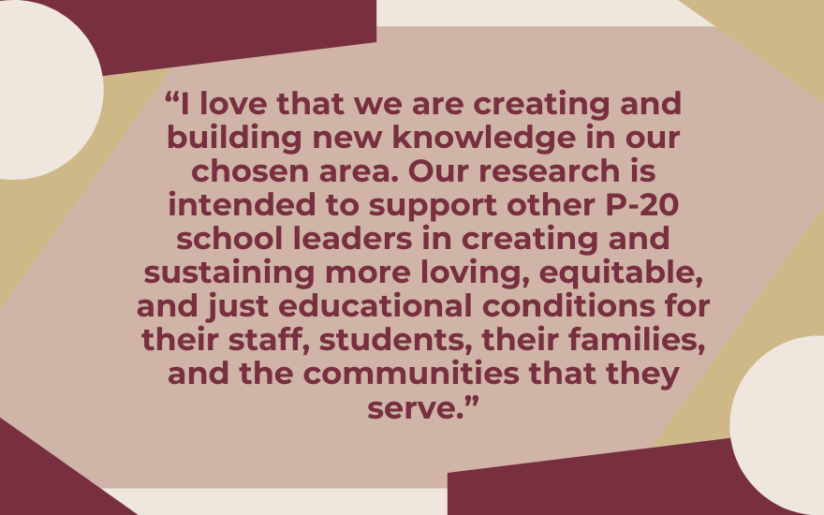 Johnson joined FSU in August of 2021 as a visiting faculty member in the School of Communication. During his time at FSU, he has taught courses such as Intro to Mass Media, Multicultural Marketing Communication, and Intro to Public Relations. Prior to joining FSU, he has also taught at Florida A&M University and Widener University. In addition to being a visiting faculty member, Johnson is also a CCI Alumni. In 2010, he graduated with his Master of Science in Integrated Marketing Communication.  
"We are within an era in which many teachers and educational leaders have interacted with the culture," he said. "I hope that the audience takes away that hip hop music is the profitable, commodifiable portion of an entire culture that emerged as an artistic response to socioeconomic oppression. Having an organic connection to the culture represents an opportunity to connect with the youth, which research indicates positively impacts student engagement and academic achievement."  
To read more about the conference, visit https://www.aera.net/Events-Meetings/2022-Annual-Meeting