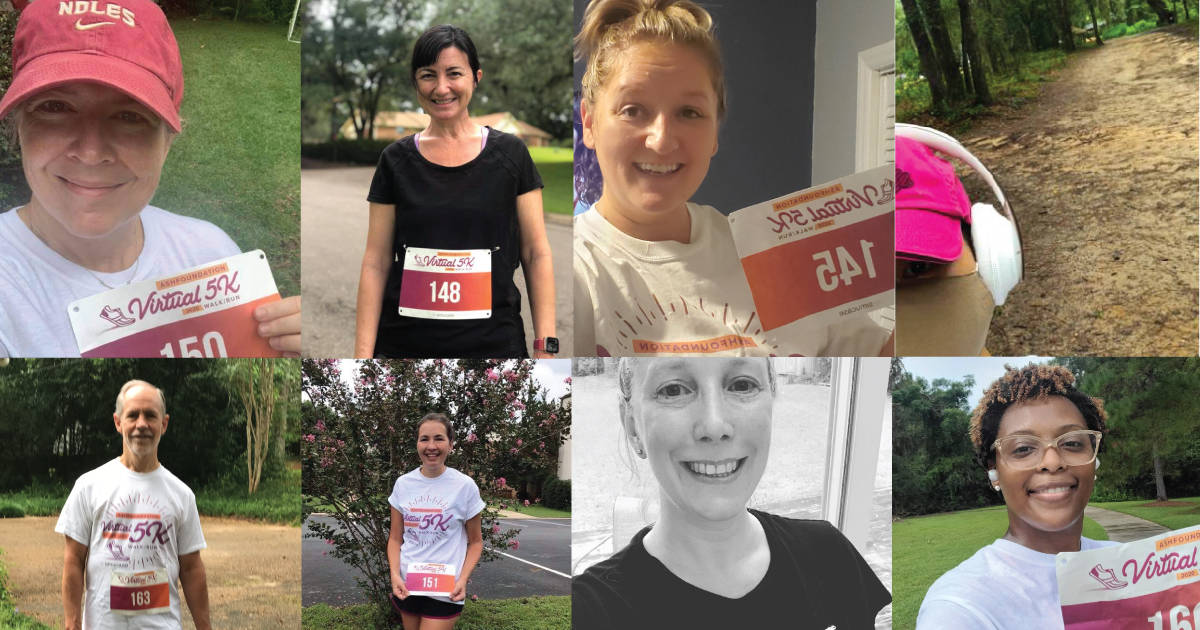 This past weekend, FSU College of Communication and Information faculty participated in the American Speech-Language-Hearing Foundation's first-ever virtual 5K. The ASHFoundation supports innovative research in the communication sciences, and proceeds from the virtual event will be used for students, researchers, and clinicians seeking to improve the lives of people with speech, language, and hearing disorders. Several faculty in the School of Communication Science and Disorders have received funding from the ASHFoundation for their research.
Faculty who participated in the August 29th ASHFoundation Virtual 5K include:
Dr. Hugh Catts
Dr. Kelly Farquharson
Becky Greenhill
Dr. Lakeisha Johnson
Dr. Michelle Kazmer
Dr. Yun Kim
Dr. Kaity Lansford
Dr. Tricia Montgomery
Dr. Richard Morris
Click here for more information about the Virtual 5K and learn about the ASHFoundation here.